News
USGA, R&A set to announce Rules changes in wake of the Lexi Thompson incident at the ANA Inspiration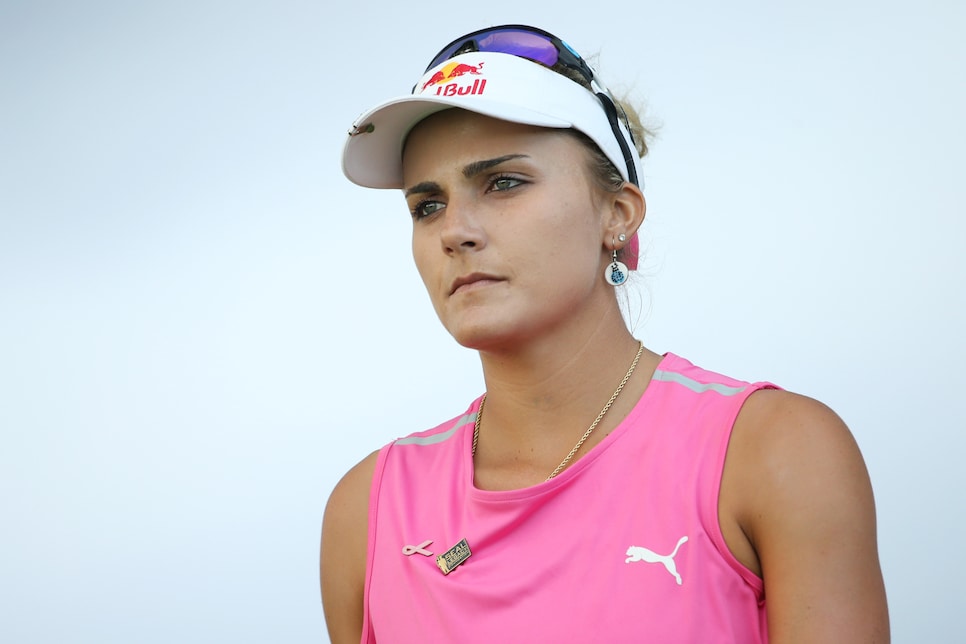 Sources have confirmed to Golf World that the USGA and R&A will announce on Tuesday changes to the Rules of Golf addressing several of the issues that arose following the "Lexi Thompson ruling" at the ANA Inspiration earlier this month.
It's unclear what specifically will be announced, but it is expected that the changes will deal with, among other things, how to treat information forwarded to rules officials by fans and TV viewers.
During Sunday's final round of the ANA Inspiration, a TV viewer contacted LPGA officials via email with information about a potential rules violation by Thompson that happened during Saturday's third round. When the rules officials reviewed TV footage and determined Thompson had incorrectly replaced her ball on the 17th green after it had been marked, she was accessed four penalty strokes—two for playing from the wrong spot and two for signing an incorrect scorecard. She went from leading the major championship by two strokes to trailing by two, before ultimately losing the event in a playoff to So Yeon Ryu.
Another issue potentially to be addressed on Tuesday is whether certain penalties can be assessed after a player's scorecard has been signed and/or a stipulated round has been finished.
After the ANA ruling, leaders of golf's major stakeholders—the USGA, R&A, PGA of America, PGA Tour, LPGA and European Tour—gathered in a closed-door meeting at the Masters to discuss concerns that the entire affair raised and the negative impact it was having on the game. The meeting appears to have spurred the decision from the USGA and R&A to take action to prevent similar future incidents.
The changes that will be announced are expected to go into effect immediately.