Ouch
U.S. Open 2023: Xander Schauffele leaves TWO shots in fairway bunker for most disastrous start imaginable
A fairway bunker at Oak Hill ended the tournament chances of both Viktor Hovland and Corey Conners at the PGA Championship, and one at Los Angeles Country Club could wind up costing Xander Schauffele the U.S. Open.
A co-leader after shooting that record-tying 62 on Thursday, Schauffele entered Saturday's third round just two shots off the lead. But he needed three shots just to get out of a fairway bunker during a disastrous opening hole.
Have a look as Schauffele gets rejected by the lip on consecutive attempts:
Absolutely brutal. You couldn't have an actual nightmare that's that bad. Here's what it looked like on ShotCast: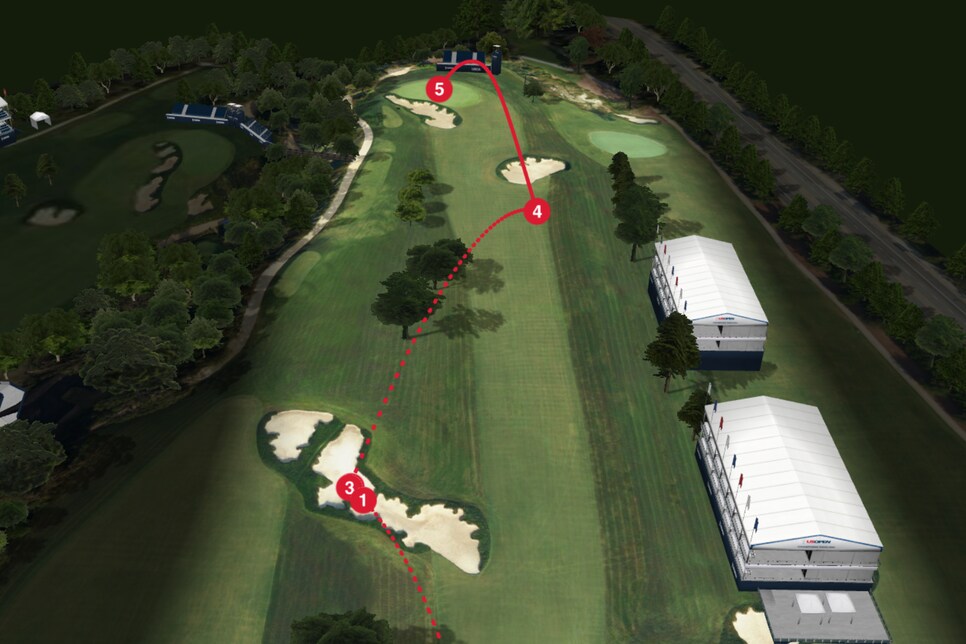 Yikes. However, if you're a glass-half-full guy, Schauffele finally escaped the sand on his fourth shot and then got up and down from 127 yards for a pretty gutsy bogey. But most people would still point out that bogeying LACC's easiest hole is a brutal way to start a round—especially when you're trying to win your maiden major.
In any event, there were certainly a lot of golfers at home saying "I can do that!" And there will be a lot of fathers doing just that on Sunday. Sorry, Xander.