News
U.S. Open 2018: The USGA almost always gets the reaction it wants out of players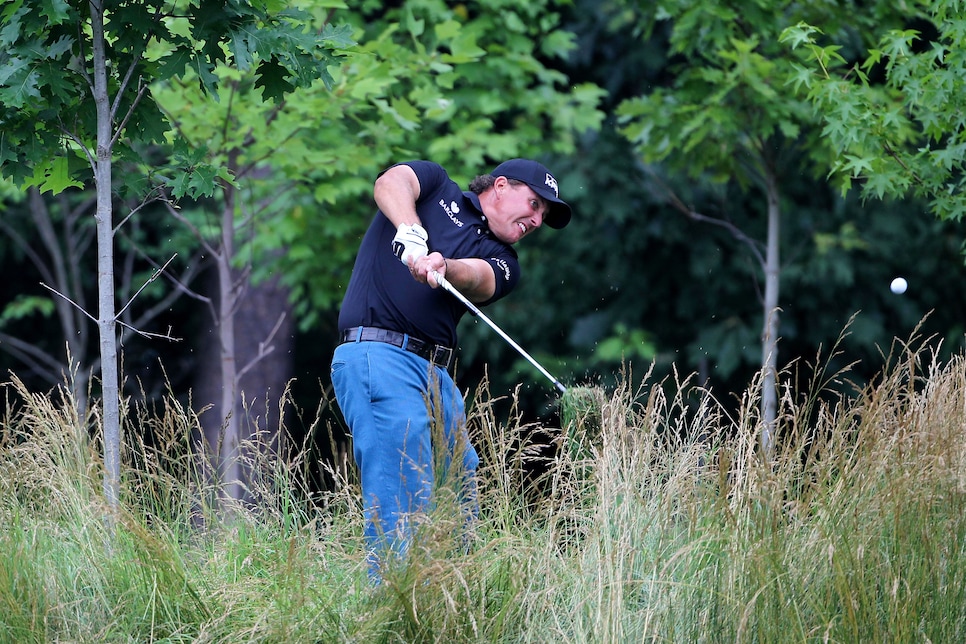 Every year around this time, the complaints start to trickle in. This is golf's real tradition unlike any other, and it involves the stars of the game complaining about the USGA. It starts off subtle, but by the time U.S. Open week comes around, the gripes reach a fever pitch, and in their volume and mass, they inevitably form a counter-narrative to the championship itself.
What do we know about the U.S. Open, the year's second major? We know stereotypes—it's the hardest major. The winning score tends to be close to even par. It's designed as a "true test" of golf, requiring more variety and creativity than your average putting contest of a PGA Tour event. And, of course, we know the USGA mucks things up to make it artificially difficult on the poor golfers—growing out the rough, tightening the fairways, drying up the greens, turning 900-yard par 5s into par 3s, etc., all to preserve their precious "integrity of par."
All of these things are true, except when they're not. Sometimes Brooks Koepka shoots 16 under. Sometimes Rory does, too. Sometimes Tiger does too, almost. Sometimes the course is just kind of difficult, but the greens are made of extra large Tacoma beach pebbles instead of grass. Sometimes instead of thick rough, they just pick a course that looks like a desert, and Donald Trump gets mad on Twitter … 25 times.
Exceptions included, one fact remains constant: Players get mad at the USGA, and the USGA doesn't care. On some secret level, I suspect the higher-ups in Far Hills, N.J., might even enjoy the provocation. The USGA is a troll, and not the fairytale kind that tries to eat the farmer's goats—it's the type of troll that subconsciously craves a reaction and will stop at nothing to engender chaos in the staid ranks of professional golf, intentionally or otherwise.
This year's U.S. Open will be held next week at Shinnecock Hills Golf Club in Great Gatsbyland, Long Island. Because I could never dream of matching Guy Yocom's beautiful description of the course, I'm just going to paste it here:
Shinnecock is unique. Playing to a par of 70, the course at its best is stark, mostly exposed and a bit wild, in mid-summer a gold and pale-green throwback to seaside golf at its most original. Its fairways, no two of which run parallel, are a mix of flattish, bending runs and subtle roller coasters. Its many bunkers, some there for beauty but most strategically positioned, are a little evil. The course is sand-based and bouncy, naturally fast and firm, and almost always wind-swept. Its four par 3s are staggeringly diverse.
Also, per Yocom, USGA officials have altered it in recent months in order to avoid the tragedy of Erin Hills last year, when the god of wind abandoned them and Brooks Koepka made lots of birdies. (There's a rumor going around that Mike Davis, USGA executive director, even hired a local shaman to teach him an ancient wind dance, and that video of his fruitless efforts could come out any day.)
And the players are already wary. Phil Mickelson, while praising the course set-up on one hand, had some barbs ready for the USGA:
Q. Do you think 7 at Shinnecock is a good hole?
PHIL MICKELSON: I think it's a great hole until the USGA gets a hold of it.
Q. When you say that, are you concerned that that could be the case this time around as well?
PHIL MICKELSON: I'm concerned every time they get a hold of it, yeah.
And here was Rory McIlroy on his favorite organization:
"I think the USGA thinks that we're better than we actually are, if that makes sense. I think they over think it. I think that ,and I don't want to single out Mike Davis here, I think it's a collective thought process. We were talking about this yesterday. They sort of … I don't think it should be as much of an exact science to set up golf course as it is. ... They over think it. ... It's been a very reactionary few years."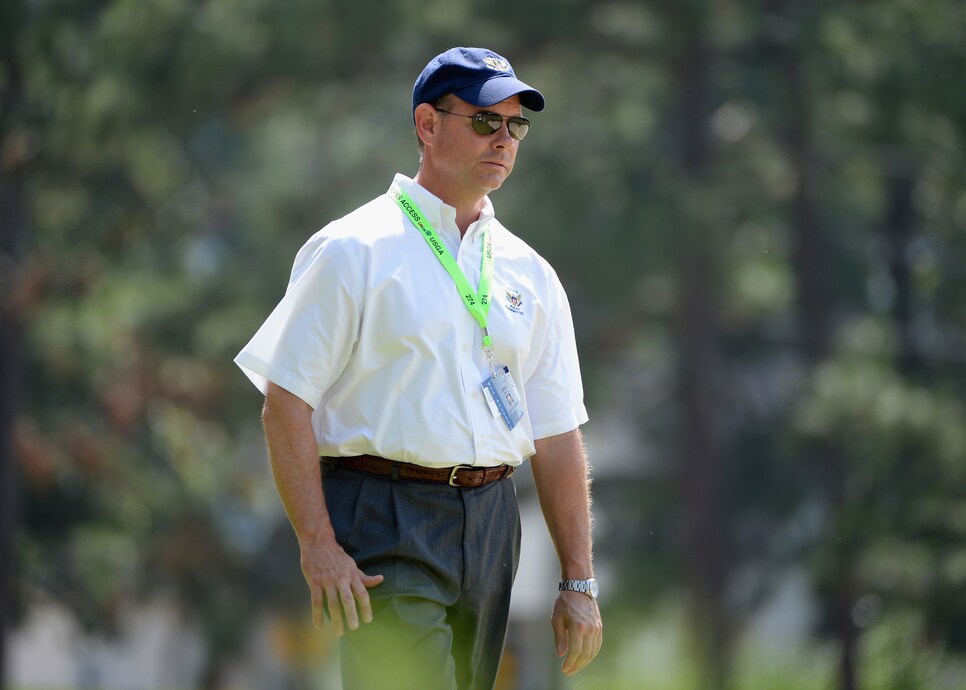 These may sound like tame reactions, but they're as tame as the slight rumble in the ground that precedes a Richter Scale-shattering earthquake. These words are harbingers and premonitions, and in a week's time when the first bloodied players come staggering in to the clubhouse, a few of them will go Full Horschel.
Full Horschel is when you become super petulant and blame the conditions for your round, and then pretend your complaints are actually "for the fans." Full Horschel is when you get battered by the Chambers Bay gauntlet and say things like this: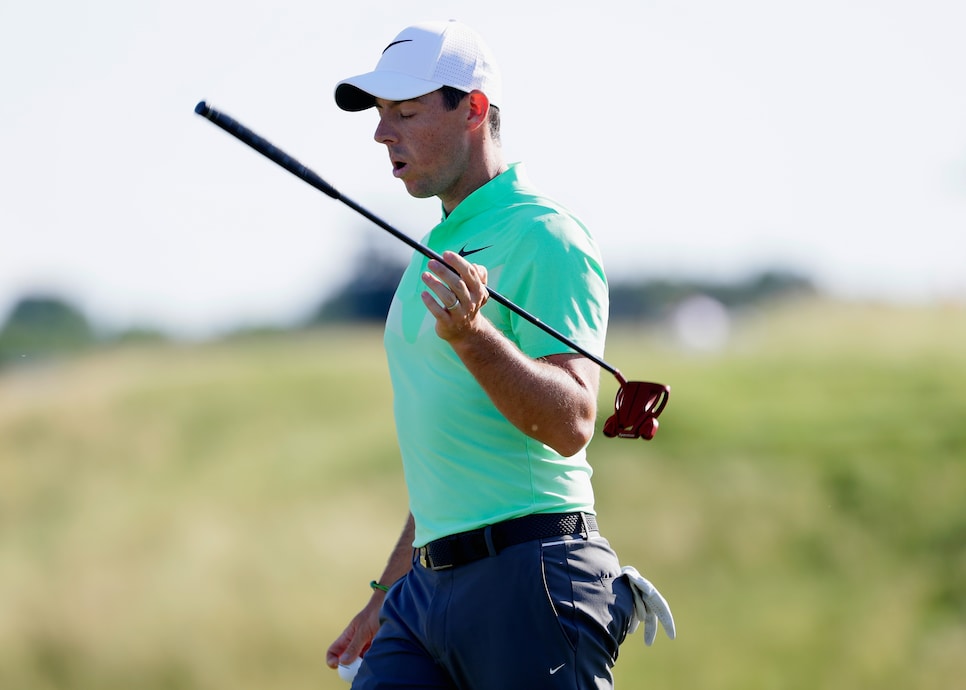 ''I think a lot of players, and I'm one of them, have lost some respect for the USGA and this championship this year."
Or you can go full Brendan Steele, who once implied that a player was going to sue the USGA for its anchored-stroke putting ban and carried the torch of his grievance all the way to Erin Hills (and likely beyond).
Or you can go full Adam Scott, who has some very polite but also very pointed remarks about the USGA's missteps before Erin Hills. Or you can go full Kevin Na and make a video kvetching about the course where Koepka was about to shoot 16-under.
The examples are endless, and this is the hidden brilliance of the USGA. The things it does may be wrong, but it functions as a bright spotlight, exposing the most sanctimonious, whine-prone players in the sport. The fact that Davis and his association have stumbled their way from controversy to controversy for three straight years, with damage control so bad that it makes Hillary Clinton look like Chesley Sullenberger, only makes the whole situation funnier.
And while it can definitely take a human toll—the terrible greens at Chambers Bay arguably cost Dustin Johnson the 2015 Open, and a bizarre penalty situation nearly did the same in 2016—it's all very on brand. Here I want to make a key distinction: In order for a troll to be a troll, a troll doesn't need to know it's a troll. Regardless of the USGA's intentions, it never fails to antagonize, and by doing so illuminate the extremely selfish nature of a certain kind of golfer—the kind who flips out when things aren't perfect.
The best part about the whole dynamic is that the players aren't afraid to say whatever they want. It's the kind of thing that would never happen on the PGA Tour, because as Steele pointed out last year, USGA officials can't exclude them from the tournament, and therefore has no real power. The only thing they control is the course and the rules, but my God, do they get their money's worth!
As someone who believes that golf is not quite weird enough, I hope they never change. I hope when the players arrive at Shinnecock next week, they find rotating greens, vanishing holes, and 12 feet of dense fescue on the tee boxes. It's time for the USGA to embrace its inner troll—these are the days of entropy, and they are the unwitting horsemen of the golf apocalypse.