News
U.S. Open 2018: Scott Piercy can thank Instagram for grabbing a share of the lead at Shinnecock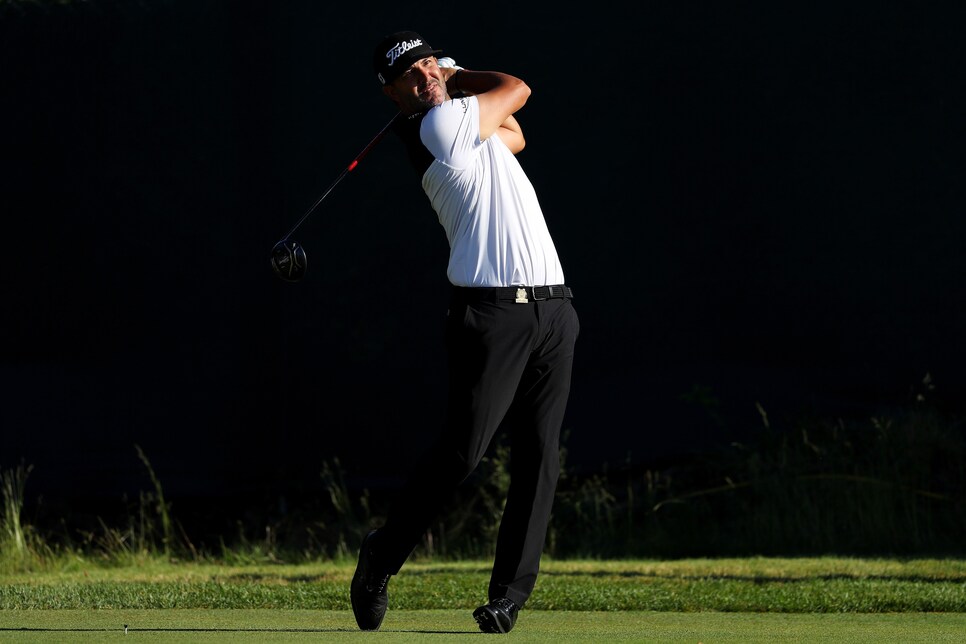 Warren Little/Getty Images
SOUTHAMPTON, N.Y. — Scott Piercy was standing beside the practice area late Thursday morning at Shinnecock Hills, talking to reporters about an opening-round 69 that no one, including the 39-year-old himself, saw coming.
Twenty-four hours earlier Piercy was walking off the dastardly William Flynn course in disgust. He played four practice holes, lost five balls and had a million thoughts running through his head. None of them suggesting he would hold a share of the lead with Ian Poulter halfway through Day 1 at the U.S. Open.
When the rain came Wednesday, Piercy walked off the course knowing he needed a mental reboot. He was a late entry into his seventh U.S. Open, an alternate at the Memphis, Tenn., qualifier who got in when the Shinnecock field was not filled by players off the World Ranking.
But upon getting to eastern Long Island, Piercy, one of the PGA Tour's underrated ball-strikers, couldn't find the clubface. "I was skanking it," Piercy said.
It was a continuation of a difficult stretch since he and Billy Horschel claimed the title at the Zurich Classic in April. Since then, Piercy had missed two of three cuts, then withdrew from last week's FedEx St. Jude Classic after shooting a four-over 74 in the first round.
"We went home, ordered some pizzas, pounded some pizza, and just had some fun hanging around the house," Piercy said. "I just needed some time away because it was—golf's hard enough as it is, and then we're at the U.S. Open, so kind of got to back up."
As his mind started to get right, Piercy got back to business before heading to bed. That involved diving into his Instagram feed and finding some old video when things were clicking.
"I looked at some swings that I posted, positions that I was in, saw some drills I was doing," Piercy said. "Came out this morning, did [the drills], started hitting it more solid, kind of got a feel for it, you know, and then just ran from there."
When the winds picked up, and the scores started to rise—he and Poulter were the only two players in the morning wave to shoot rounds of par or better—Piercy held it together. Of course, it's nice when you roll in an 80-foot putt for birdie on the 12th hole.
"You know, I think my … I lowered my expectations so much yesterday because I had a bad kind of couple days in prep that, you know, I sort of started from the bottom, in my mind," Piercy said. "Sometimes you have great prep and you're like, golly, this is good. I can win. And then you go out and do terrible because your expectations get so high. So I think for me and, you know, reset my expectations, and you get these hard conditions, knowing everybody's going to struggle, those kind of play hand in hand."
Piercy's record in Open is mixed at best. He's missed four cuts in his previous six starts, but finished T-2 at Oakmont in 2016. And he has a memory from that week that might serve as a good omen moving forward.
"I was a little bit struggling with my golf swing Monday, Tuesday," Piercy said. "Kind of found a little bit on Wednesday. Actually, that was the best ball striking week of my life. So a little bit of a parallel."