Instruction
Try This Simple Game Plan On Shots Over Water
You've got a nice fairway lie, comfortable iron to a big green. But the pin's up front, over a pond or a deep bunker. Using your range finder, you get the exact yardage: 151. Perfect 7-iron. But just when you need a solid strike, you miss it a touch. You watch in agony as your ball splashes in the water or disappears in the sand.
First, if you always think 7-iron from 150 yards, you probably carry it 145 and it rolls another five. Those five yards can be huge when you have to fly something. Most golfers fail to factor in bounce and roll when they determine yardages to the pin. Do yourself a favor on all-carry shots: Add five yards to your actual distance.
Second thing: When you're facing an intimidating shot, realize what it's doing to you. Now is not the time to firm up your grip. Do the opposite: Relax your body, especially your hands, arms and shoulders. This will allow a fuller turn, a freer swing and better contact. Your shots will fly higher and go farther.
And forget about that front pin. Would you rather have a 30-foot putt from the middle of the green, or be in the hazard?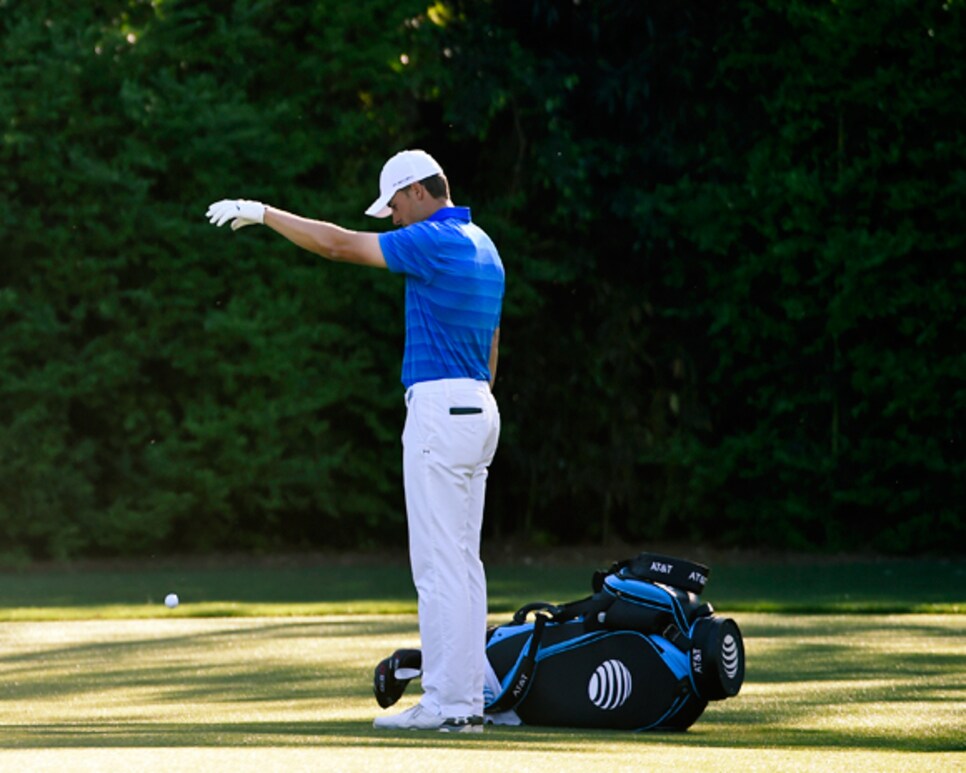 LET'S SEE, THAT'S 1 IN, 2 OUT, 3 IN ...
If Jordan Spieth had just played an 8-iron deeper into the green and left of the pin at No. 12 on Masters Sunday, he likely would've won another green jacket. Instead, he took a 9-iron and tried to hit a left-to-right shot to the right hole location, where there's no margin for error. After a slight mis-hit, he watched his ball hit the bank and roll back into the water. His quadruple-bogey 7 led to a T-2, three behind Danny Willett.
KEEP YOUR BRAIN IN THE GAME
In tough situations especially, make sure you stay 100 percent committed to the shot until the end of the swing. We often see hesitation show up when golfers don't quite trust their plan. If your commitment falls short, so will your swing—and that usually means a mis-hit. Decide on your club, then keep your grip pressure constant and stay all in on what you're trying to do. —Pia Nilsson and Lynn Marriott, Vision 54