Betting Odds
Tour Championship 2021 odds: Patrick Cantlay shockingly not the consensus favorite despite starting with lead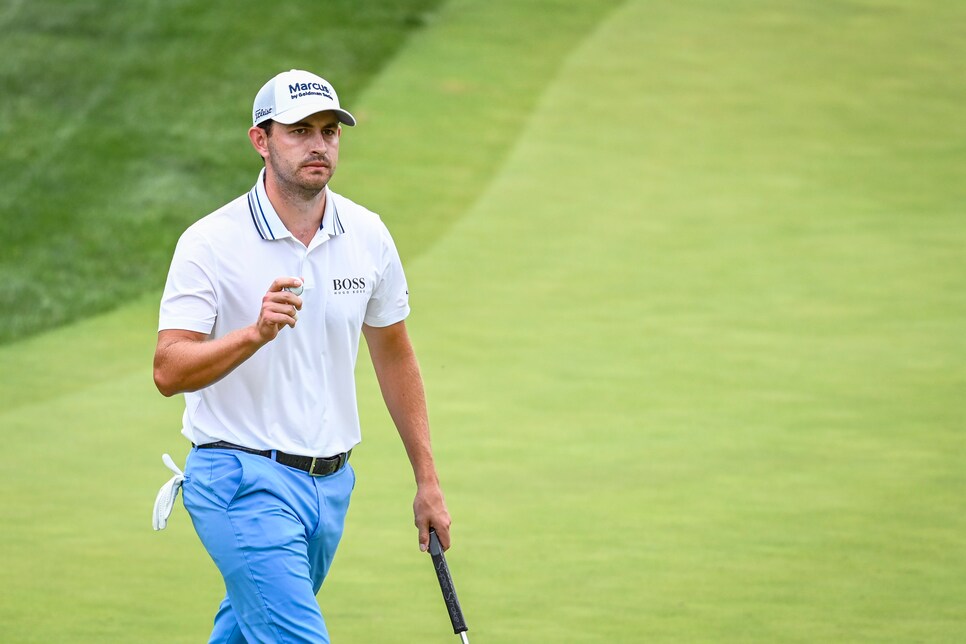 Fresh off his highly entertaining BMW Championship win over Bryson DeChambeau in a playoff, surely Patrick Cantlay would be the consensus favorite to take home the FedEx Cup at East Lake. As of Monday morning, however, that does not appear to be the case.
Cantlay, who will begin the Tour Championship with a two-stroke lead over Tony Finau, is one of the favorites, but not the favorite. He shares the distinction with Jon Rahm, who is four strokes back of Cantlay prior to hitting a golf shot in Atlanta. According to MetaBet's consensus odds board, Rahm is +313 to win while Cantlay is +315.
Finau, who is the closest to Cantlay's lead, has consensus odds of +752, which puts him fourth on the board behind Rahm, Cantlay and DeChambeau, who is +500, just three back of Cantlay's opening lead. After Finau, there is a large drop off, with defending FedEx Cup champion Dustin Johnson checking in at 15-1. He will begin his title defense with a seven-stroke deficit. Justin Thomas, who is six strokes back at four under, also comes in right around the 15-1 mark.
A number of sportsbooks are also offering odds to win without the starting strokes, which should be plenty enticing for bettors seeking a bit of value further down the board. At the Caesars Sportsbook, Rahm is still the favorite without starting strokes at +700. Xander Schauffele is second on the board at 12-1 alongside Thomas, while Johnson is at 14-1. Jordan Spieth could prove to be an attractive bet both with the starting strokes (25-1) and without (20-1).
Here are all the odds (updated in real-time, thanks to our friends at Metabet) for the 2021 BMW Championship: