Putting
Tom Watson: Putt With Your Gut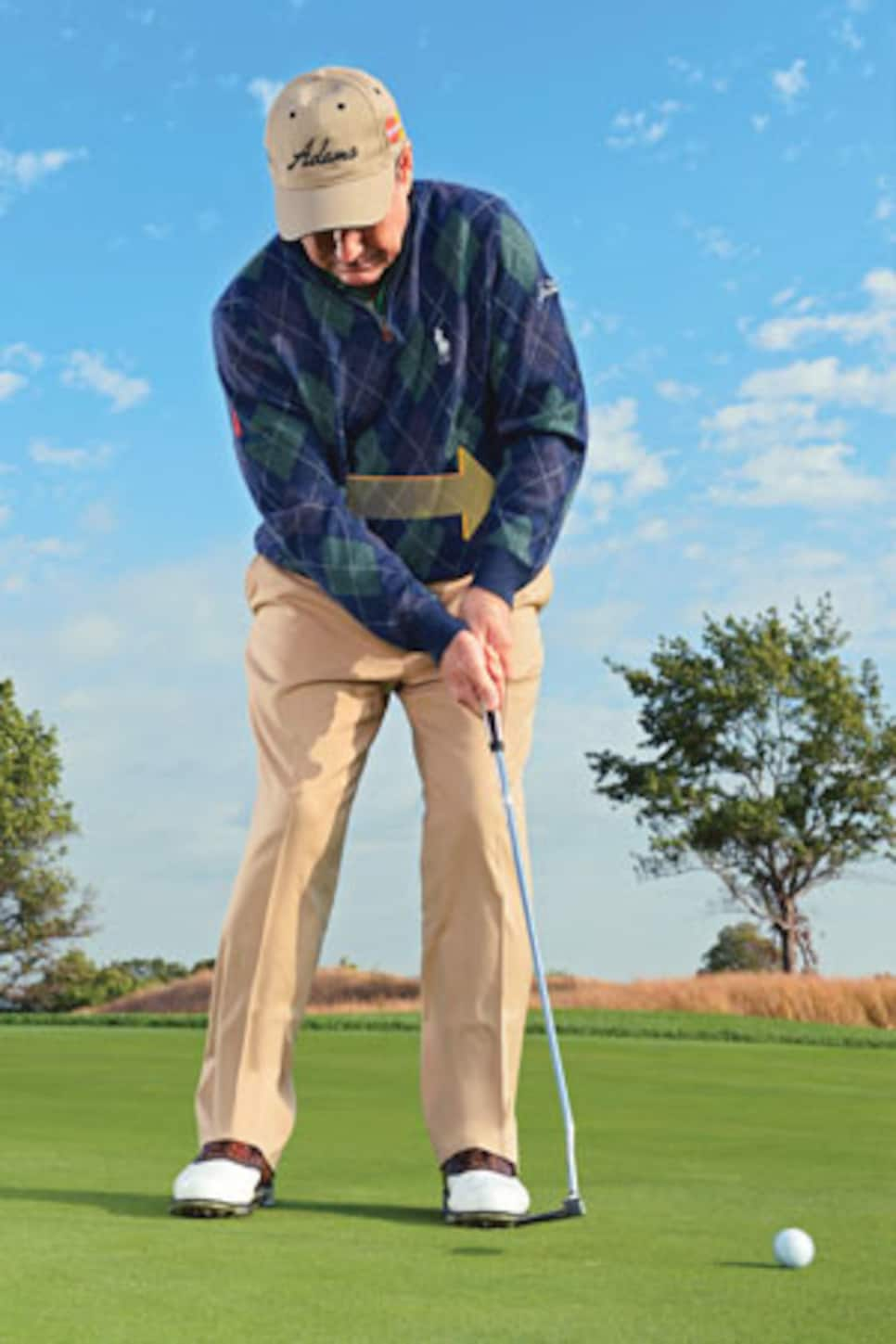 Sometimes we get lazy with our putting and stroke through the ball with just our hands and arms. We don't use our midsections to support the motion. When this happens, the putterhead tends to recoil after we strike the ball. Tension causes the recoil, and it creates inconsistent results.
You should be able to hold the putterhead still in the finish position for a moment after you complete the stroke. It shouldn't rebound. You get this stability by using your core muscles to control the club. Feel as if your stomach is turning toward the target as the putter moves through impact (right).
This principle also applies to short-game shots. If you use your stomach, the swing will feel smoother, and the results will be more predictable.
THOUGHTS FROM TOM
When I think about captaining the U.S. Ryder Cup team next September, it takes me back to some memorable matches. In 1989, Mark O'Meara and I were playing Seve Ballesteros and Jose Maria Olazabal. On the second hole at The Belfry, Mark and I hit our approach shots to 12 feet, Seve was about 40 feet away, and Ollie was in tight. Instead of Seve going first, Ollie sank his four-footer to put the pressure on us. We both missed—and went on to lose, 6 and 5. That's a valuable lesson: If your partner is a good putter and has a makable putt, let him or her go first. It can put the heat on your opponents.
Tom Watson, on Twitter @TomWatsonPGA, is a Golf Digest Playing Editor and captain of the 2014 U.S. Ryder Cup team.