Putting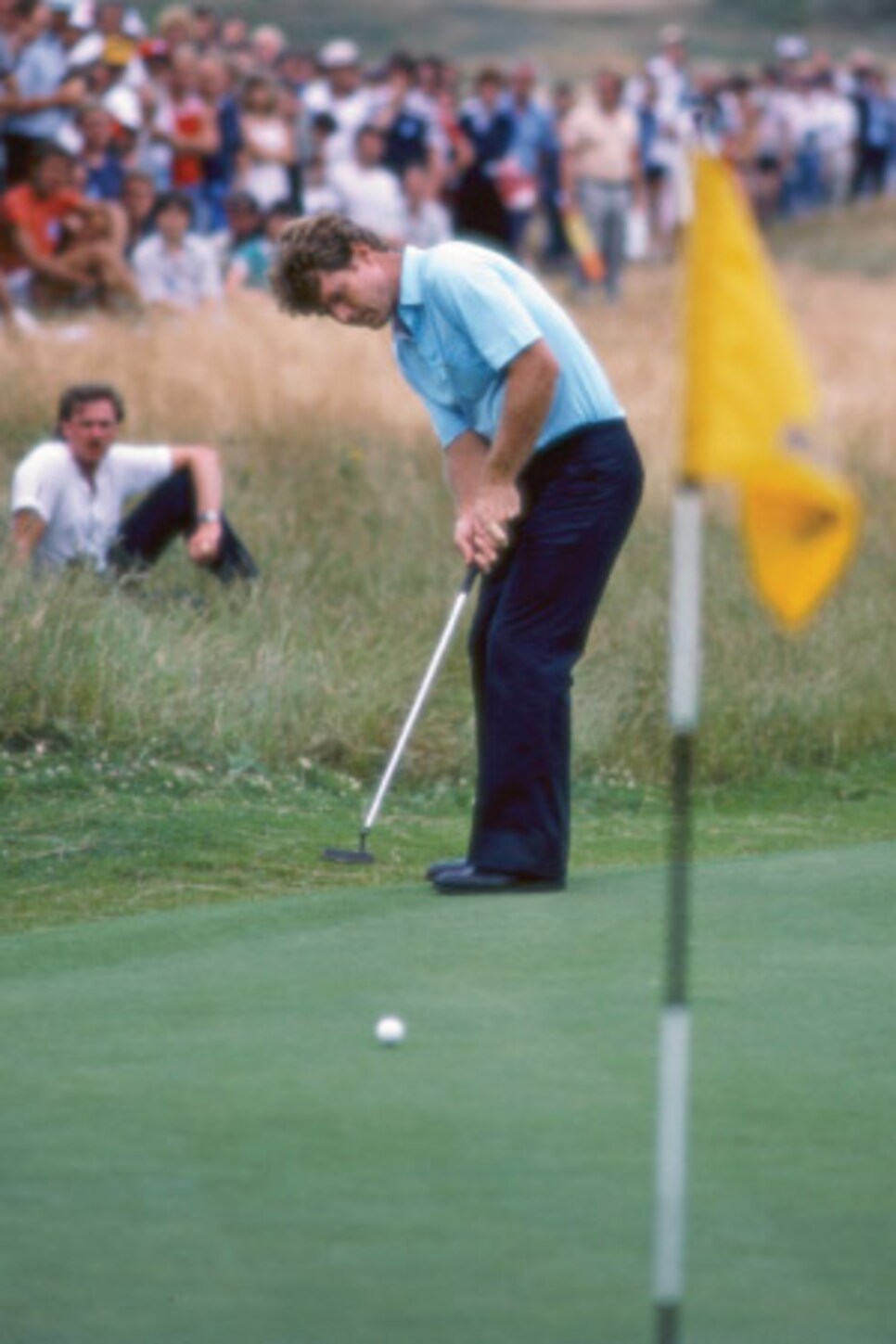 Roll-off or collection areas around greens are common at the British Open, and we're seeing more of them on tour and elsewhere. These tightly mowed areas present a very different challenge than rough. The best recovery option usually is to putt the ball.
Remember this: Your worst putt from off the green is better than your worst chip. This is especially true from a roll-off area. The lie is tight, which makes it more difficult to chip. You can easily flub it and leave the ball short or have it roll back down to your feet. And if you think putting from off the green is only for amateurs, think again. I see young tour pros doing it—and from farther off—much more than my generation did. The tendency is to not hit the putt hard enough, so work on your distance control. You'll have to make a bigger stroke to get the ball through the fringe and rolling to the hole.
If you have a little cushion under the ball in a roll-off area and want to chip, use the least lofted club that will land the ball on the green. You want to have it rolling like a putt as quickly as you can. I'd use a putting grip and think of it as a long putt. Quiet your wrists.