The Loop
Tom Petty had no schtick, other than making songs you'll sing forever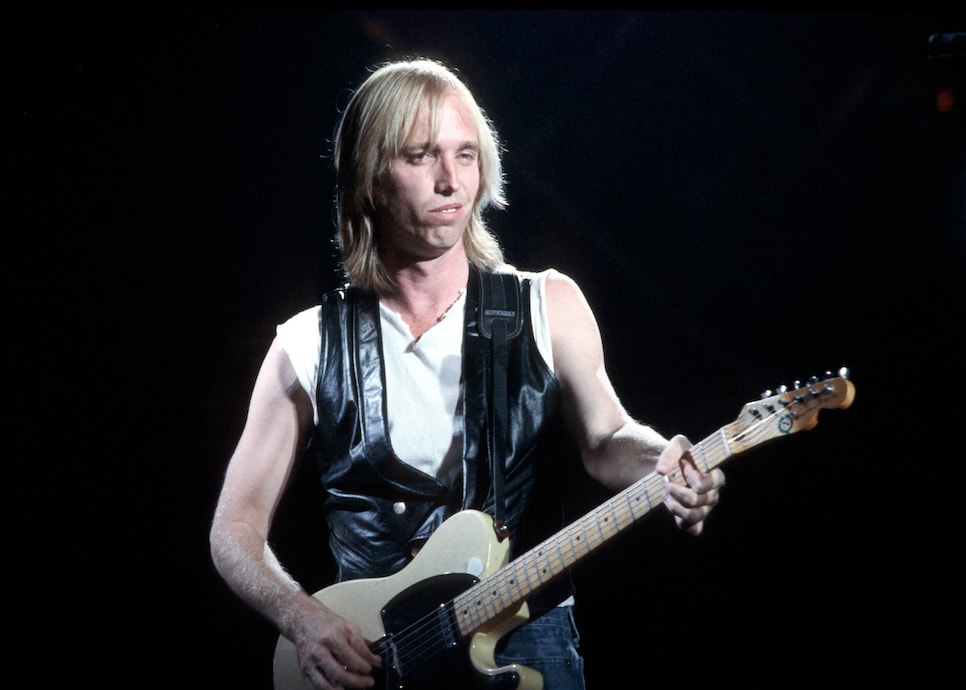 Tom Petty was not a particularly handsome guy, he'd be the first to tell you. He had the same floppy haircut for, as near as I can tell, approximately 45 years, that iconic mix of hippie sweep and Florida dust that I suspect he never regarded in the slightest. Aside from the Mad Hatter video, which can throttle me with nightmares now and I'm a grown adult, or the one in which he danced with the corpse of Kim Basinger, I don't remember a lot of costumes. Bruce Springsteen is idealized masculinity, a consciously maintained sculpture of the Best of America. Mick Jagger is, you know, Mick Jagger. Prince was essentially sex in the form of a four-foot-tall Minnesota magician, David Bowie an alien from space. Tom Petty watched some TV in Gainesville, Fla., decided he wanted to be a musician and that's pretty much it, really. Iconic rock stars, particularly those we've recently lost, shaded their images by maintaining a thick barrier of pre-social media distance and mythology between themselves and their fans. Petty was a guy, and that was his power, and that's why his out-of-nowhere loss hurts all the more.
There were a million things to like about Tom Petty — come to think of it, I can't think of anyone who's had a negative thing to say about him. I'm a Bruce obsessive, but I can see how his relentless blue-collar anthemry might eventually grate. Who didn't like Tom Petty? Do you know anyone who was like, ugh, Petty, I hate that guy? Impossible. He was hard not to like, he was impossible not to appreciate, his songs not studio-pretty but dirt-gorgeous. He rubbed blues all over '70s rock, he dragged Chuck Berry and Muddy Waters into a sound that crossed Florida swamp with California beach, and he never for one second did it with any sense of pretension. Petty's songs weren't generally grand epics on the scale of the human condition, they were moments, scenes, images, a girl driving down the sun-splashed road in California, a guy trying to save rock n' roll from the radio, someone among the wildflowers who could be anyone at all. The first time I heard "Free Fallin'," it sounded like a song that had already been around forever.
Everybody has a Petty story today, and mine takes place in 2003, when, in a five-show warmup before shooting an episode of "PBS Soundstage," Petty and the Heartbreakers rolled into the Vic Theater, a 1,400-seat pleasingly crumbly venue a few blocks from my north-side Chicago apartment. Three hours, 30 songs, a mix of Heartbreakers goodies and an unbelievable grab bag of influences — "Baby Please Don't Go," "I'm Crying," "Not Fade Away," "I've Got a Woman," "Peggy Sue," "Carol." (Also the one time I caught a live "Wake Up Time," the instant-tears capper from "Wildflowers" that would basically pack the same emotional punch if it didn't have any words.) This past May, we saw him in Indianapolis, and the band was just as spectacular. There's a YouTube clip of that night's "Free Fallin'," which opens with 15 seconds of the drummer counting off the tempo, while Petty and Campbell slide into position, guitars wielded against each other, grinning like idiots, like it's the second or third time they've played "Free Fallin'," looking for all the world like can you believe we get to do this?
Look at that count-off — there's nothing there but two kids, feet covered in Florida dirt, splashed with California sun. Midway through the show, as was his live custom, he handed "Learning to Fly" off to the crowd, quietly strumming before a darkened band, while the people grab the simple, perfect chorus and lifted it up for a while. If anything, that accessibility made him seem all the more indestructible, something only amplified when reports of his death turned out to be inaccurate and everybody could hold to the "stand me up at the gates of hell and I won't back down" line. One dark little benefit to the loss of a musician is how it completely tears up how you've listened to their songs before, how it destroys whatever memories and histories you have with them, and forces you to re-regard them in a new space, a slightly emptier world. It's hard to imagine Tom Petty not being around. But we don't have to imagine that about his songs.