Equipment
Titleist's Kevin Tassistro is taking time off from designing wedges to play in the U.S. Amateur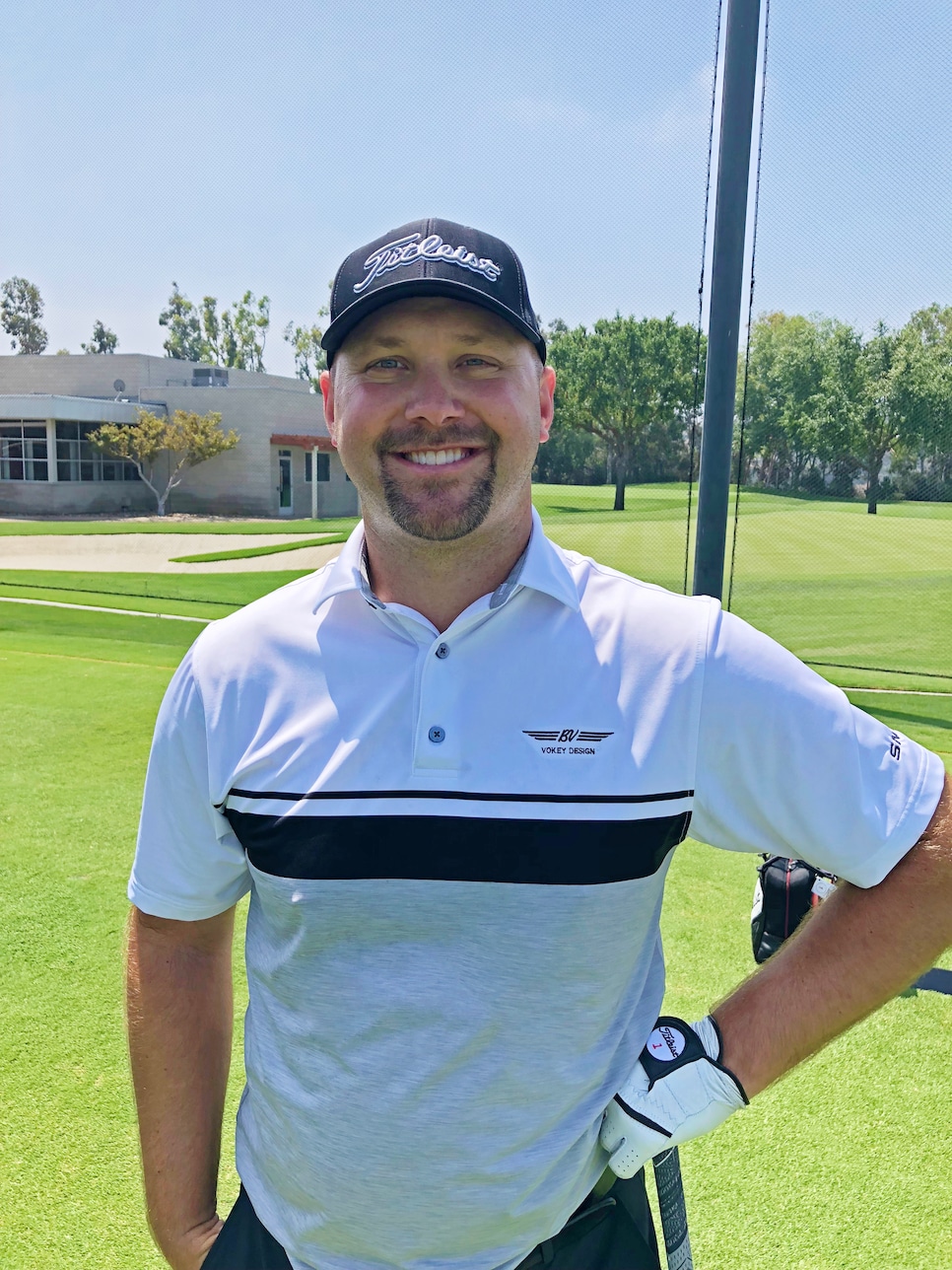 Kevin Tassistro is the director of wedge development for Titleist, but he is taking some time off from work this week to play in one of golf's most prestigious events, the U.S. Amateur. Tassistro, who played college golf at the University of Wisconsin-Madison, shot 66-67—133 at the Country Club of Rancho Bernardo (Calif.), good enough for co-medalist honors. Now Tassistro, who played in the 2003 U.S. Amateur at Oakmont Country Club, will take on Pebble Beach Golf Links. Golf Digest's E. Michael Johnson caught up with Tassistro last week to ask him about playing Pebble Beach, what he's learned from legendary wedge-designer Bob Vokey and what wedges he'll have in the bag at the Amateur.
No, I haven't. I've walked on holes 6 and 7. We drove there when we were in college and had a golf tournament in the area, but that was 14, 15 years ago. Over the last few days my anticipation level has risen dramatically. Now that I have my tee time and all, I'm really excited. One, just to be there. I haven't played in a U.S. Am in 15 years, so to be part of the 312 golfers that get to go there is pretty neat. Then, of course, it's at Pebble. I haven't tried to qualify for the U.S. Amateur in many years until last year, when I was a first alternate. I didn't get in the field, but when I saw it was at Pebble I felt I had to try again and luckily I got in.
You played in the Amateur in 2003 at Oakmont. What can you take from that experience with you to this year's event?
It was so long ago, but I have thought about what I did last time. I am a completely different golfer now. Then I was playing four or five times a week. Now I'm mentally better. I don't hit it as far anymore, so I know what my strengths are and how to play to them. I also know going into it that it's a long week and it's anyone's tournament. I don't have to be super aggressive in stroke play. In 2003 I tried to overpower the course, and I know that's not the key. Find the fairway, find the green, make a couple of putts and move on to the next hole.
What do you do to make sure your game stays sharp while balancing your job with Titleist?
I honestly wish I had a good answer for that. But between work, family, two little kids at home, I'm playing once every three weeks and I barely practice in between, maybe once every couple of weeks. I just feel thankful that I'm able to play good golf when I do go play. Maybe it's because I'm older and my body knows what it's supposed to do. There are guys in the office who say, "You must play every day," but I honestly don't. I don't have the time. When I play it's strategic now. How do I get the ball in the hole in as few strokes as possible.
You have a great mentor in Bob Vokey. What are some of the things you've learned from Bob that you not only can use in your work, but in your play on the course?
Bob has the biggest passion for golf. Since the day I came on board it has been obvious just how much he enjoys what he does. That's why his wedges are as good as they are. I've grown professionally by realizing that I'm helping to build tools so other people can enjoy the game more and enjoy myself while I'm doing it. So having that passion I've learned from him. Now I take that onto the golf course as well. If I'm going to do something, I better enjoy it. And I do. When I'm playing I have a passion for it and I really enjoy playing.
OK, so we need to ask: What wedges are in the bag, and what are the specs?
I have four Titleist Vokey SM7 wedges: a 46-10 stock; 50-degree stock; 54-10S stock; and a 58-08M with a custom grind similar to an old 258.08. When I came here eight years ago, Bob made me a 258.08 and I played really well with it but when I switched to SM6, he made me one that is flatter heel-to-toe with flatter camber with more trailing and heel relief on it. I didn't know he did that until I went into SM7. I just got a stock SM7 58-degree and went to play and went to Bob and said, "Hey, this doesn't work. I don't know if we changed anything, but it doesn't work like my SM6." He pointed out my SM6 had a custom grind and so I asked him if he could do that for me again and he was was excited to do it. He nailed it, as always.