Equipment
Titleist's Bob Vokey unveils his latest creation: the 64T Slate Blue wedge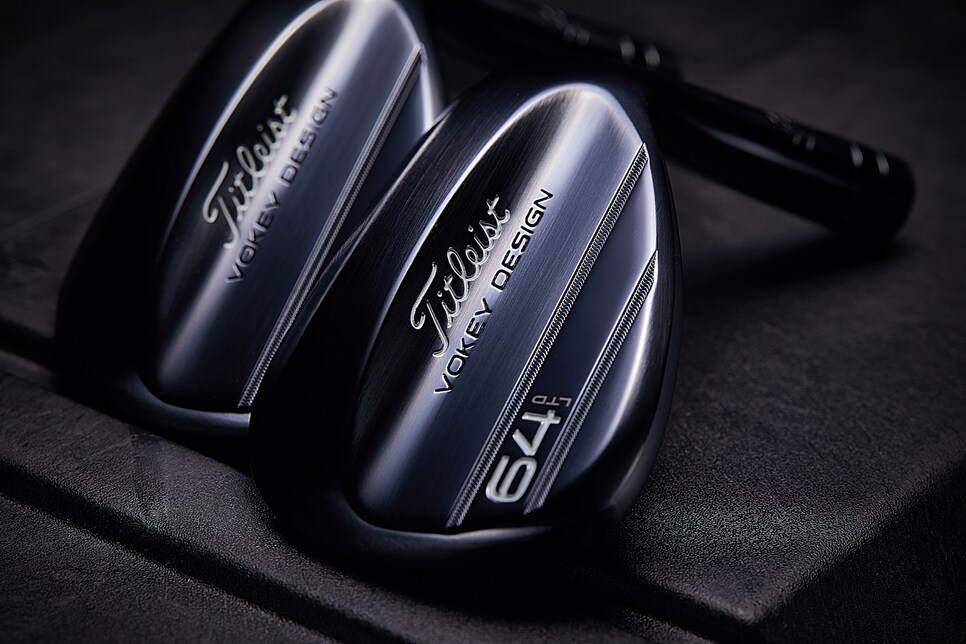 When it comes to wedge designs, Titleist's Bob Vokey and his right-hand man, Aaron Dill, are rarely at a loss for creative thoughts. That's what happens when you can tap into a great number of the best players in the world for inspiration—"The best R&D team in the world," as Voke is fond of saying.
That collaboration process has led to the company introducing a new wedge, the Vokey 64T Slate Blue. A limited-edition offering, the 64T is, as one would imagine, a 64-degree wedge with a T grind (which has enhanced heel, toe and trailing edge relief for max versatility around the greens). The wedge also has relatively low bounce at 6 degrees.
The wedge is the result of Vokey and Dill working with tour players as they prepare for the Masters, which normally boasts firm, tight turf around the greens, many of which are elevated and require a pitch shot to stop quickly to stay close to the hole.
The 64T Blue SLate features the company's progressive center of gravity technology and spin milled grooves, along with a slate blue finish and will be offered through Titleist's WedgeWorks program at a cost of $250 per wedge. The price includes up to 10 characters of stamping in one of 12 paintfills, with a number of shaft, grip, shaft band and ferrule options. Orders can be placed at vokey.com beginning April 4.