Instruction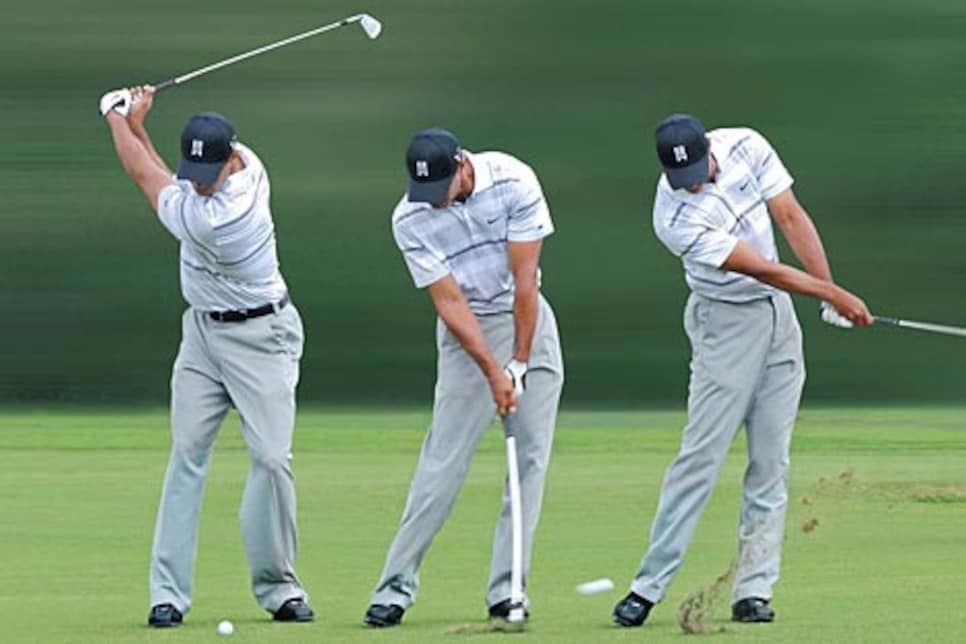 Steady Does It
Notice how my head barely moves from the backswing through impact.
I can't stress enough the importance of a quiet head for solid ball-striking and accurate iron play. However, you also have to know when to release your head toward the target.
Average players tend to move their heads up and down or side to side during the swing. Too much lateral movement often results in a pushed or pulled iron shot because of an inability to consistently return the clubhead to where it was at address. Up-and-down movement, even if done only fractionally, can result in thin or fat shots because your distance to the ball changes.
I try to keep my head still on the backswing and downswing. It moves down a little as I strike the ball, but not laterally. Then I release it toward the target after impact so it doesn't inhibit my through-swing.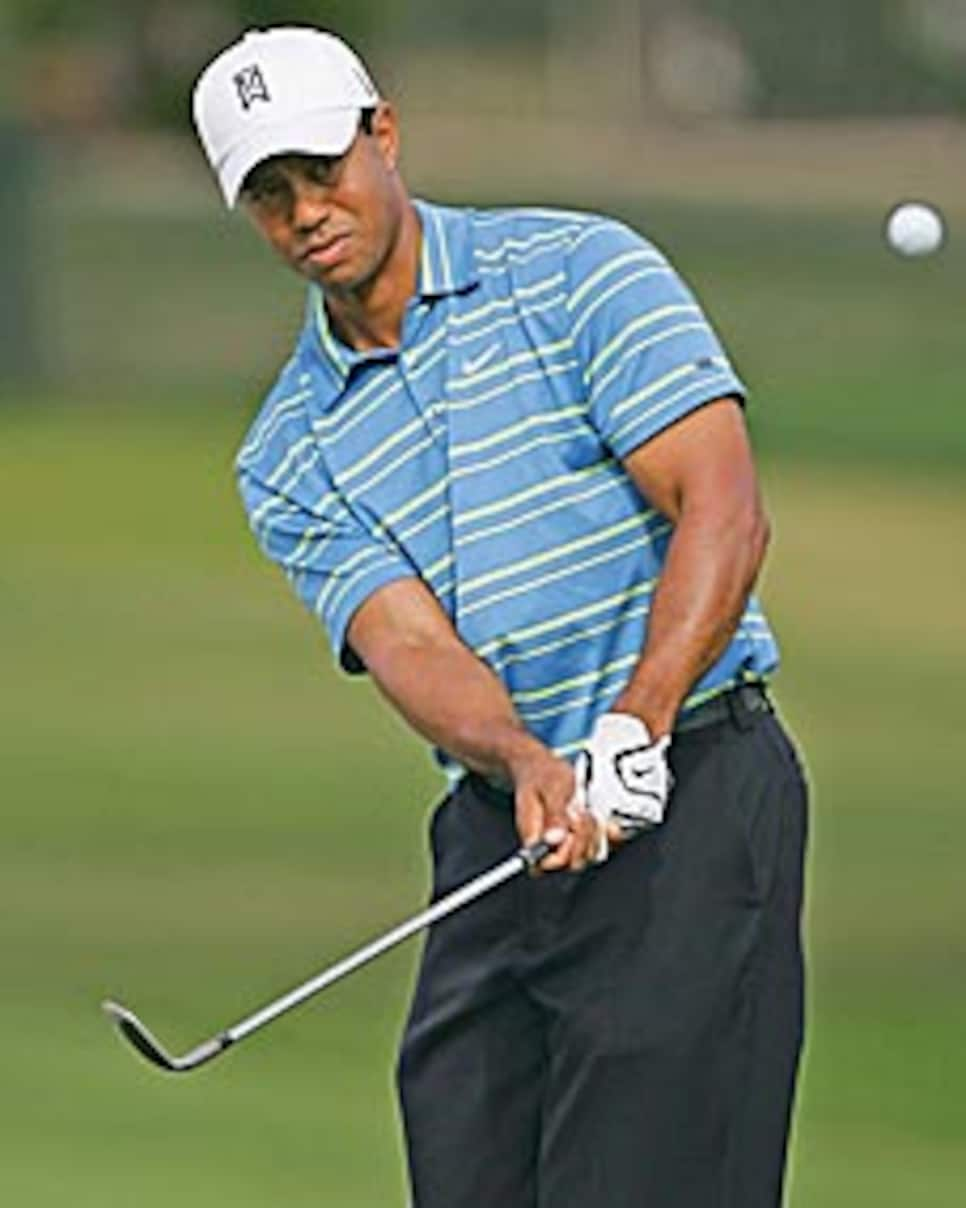 With so much emphasis on chipping and putting, pitching has become an underappreciated part of the short game. Short hitters who don't reach greens and long hitters who get wild must rely on pitching to save pars.
The best pitchers are fundamentally sound and have developed a feel for distance control. I've worked hard to get better.
Here are my two big pitching keys: Make a good shoulder turn back and through, so that my big muscles control the swing, and keep my arms soft. I love how relaxed my arms look.
TIGER STATS 2009
64.6%: Up and down after missing a green in regulation.
8'10": Average distance from the hole after hitting a shot from 20 to 30 yards.
72.7%: Up and down for par from 20 to 30 yards.
TV TIME
Q: What do you watch on television?
-- Gord Ricks, Bismarck, N.D.
A: I watch the Golf Channel and a lot of "SportsCenter" on ESPN. And I like the History Channel and Discovery Channel. I'm a big fan of the show "Survivorman."
KID STUFF
Q: With two kids at home, has your life changed much?
--Jon Russell, Middlebury, Vt.
A: Without a doubt. Sam is a pistol and follows me everywhere. Charlie's still pretty young, but he makes his presence felt. Sometimes it gets a little crazy, especially with two dogs running around, but I wouldn't trade it.
TAKING STOCK
Q: Given what you went through with the knee, what would you consider a good season in 2009?
-- Jayson Fields, Miami
A: Winning three times by early July was very satisfying. Honestly, I wasn't sure what to expect, but I bounced back a lot quicker than I thought. I already consider 2009 a success.
THE BOSS
Q: Is it true you're a Springsteen fan? *-- Joe Mira, Brick, N.J. *
A: I am. I've seen him in concert. He autographed a guitar for my Tiger Jam XII auction this year, and my bid ended up winning it.
Tiger Woods writes instruction articles only for Golf Digest.