The Loop
Tiger returns to form with Saturday 65
PALM BEACH GARDENS, Fla. -- Early Saturday morning at PGA National Resort, golf fans saw flashes of vintage Tiger Woods. Some of it from Tiger Woods.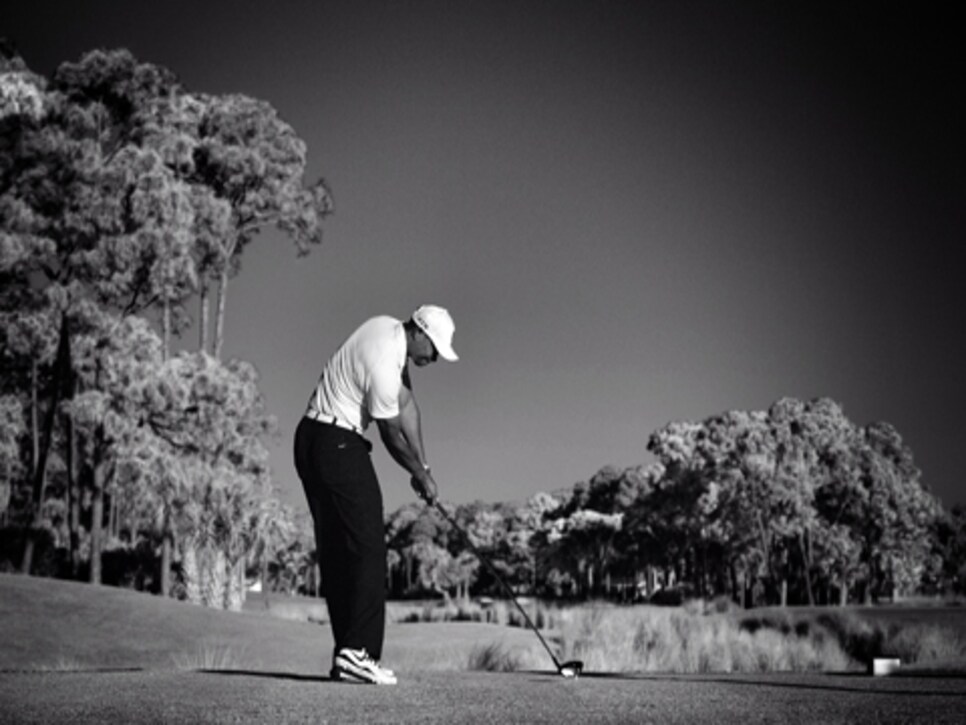 Tiger Woods during the third round of The 2014 Honda Classic. Photo: Stuart Franklin / Getty Images
After two days of mediocre golf that was just good enough to make the cut on the number, Woods unleashed seven birdies on the breezy Champion Course and moved smartly up the leader board in the Honda Classic with a five-under-par 65. Alongside him, second-year pro Luke Guthrie was putting together his own run, going bogey free in equaling the No. 1 player in the world.
"I was pumped up to play," said Guthrie, 24, who finished third here last year. "I had never played with him. I wanted to learn, see what he does. And I wanted to beat him."
Woods mainly beat himself in his two previous starts. He struggled at Torrey Pines, where he has won eight times, missing the secondary cut. His swing was out of sorts in his T-41 finish at the Omega Dubai Desert Classic. A month off didn't appear to have brought much improvement when he posted an even-par 140 the first two rounds at PGA National, 11 strokes adrift of Rory McIlroy's pace.
He exhibited signs of progress Saturday, both in his ball-striking and in his work on the greens, where he needed just 23 putts. His seven birdies included a chip-in from 53 feet at the 11th. He hit just six fairways and 11 greens in regulation, but he converted five putts of 12 feet or more.
He and Guthrie both stood at five-under 205 through 54 holes, good enough to climb into the top 10 on the leader board, though when they completed play around 11 a.m. EST, nearly half the field had yet to tee off.
"I felt a lot better," said Woods, who won five times last year and was voted by his peers the PGA Tour Player of the Year. "I didn't hit the ball very well yesterday, just kind of grinded it out. ... I didn't feel like I had much of a swing, but today I hit the ball really solid.
"Today was a positive day, hit the ball well and ... got myself back in the hunt."
Though he has struggled of late, Woods has been around long enough to know that no player is immune from periodic fluctuations in performance and confidence. "It's going to turn around," Woods said. "You try to get those hot spells and ride them as long as you can and get those cold spells as short as they can."
"This game, it's a tough game. Struggling for a couple of tournaments ... I wouldn't read too much into how he started this year," Guthrie said. "One round, one shot doesn't define anyone, especially Tiger and all he's done."
Indeed, it's always the body of work that matters. By that measure, Tiger Woods is still doing just fine.