The Loop
Tiger Woods' roller coaster return, a major champ's swanky wedding, and golf's answer to "man punches kangaroo"
Welcome to another edition of The Grind, where we've never been so excited about a guy finishing third-to-last in a golf tournament. Tiger Woods' return was a roller coaster of emotions, but overall, it was a successful and (at times) thrilling ride. Does this mean we should hand him the green jacket and the Wanamaker Trophy now? Of course not. In fact, Woods shouldn't be handed anything heavy right now with that surgically-repaired back.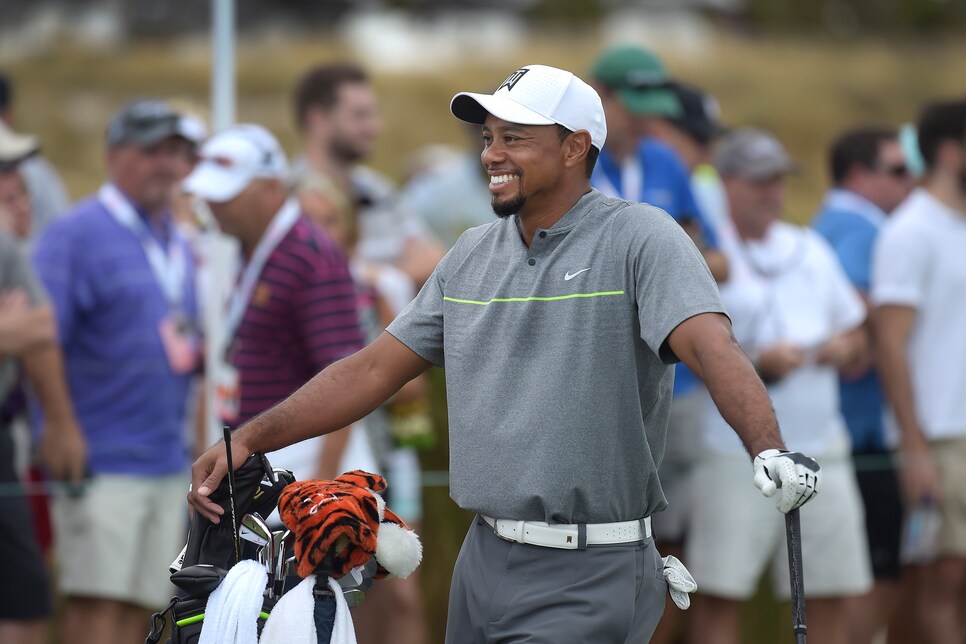 Tiger, you looked great, but if you're planning on putting up your own Christmas tree or hanging holiday lights around the house, please, please be careful. We can't go through another 15 months of waiting to see you play golf again.
Hideki Matsuyama: Four wins and a runner-up in five starts. That's all the rising Japanese star has done during a red-hot run over the past two months. Matsuyama couldn't hold on for a third straight seven-shot victory, but he did enough to win the Hero World Challenge and end the year as the only male golfer on a major tour with five tournament titles in 2016.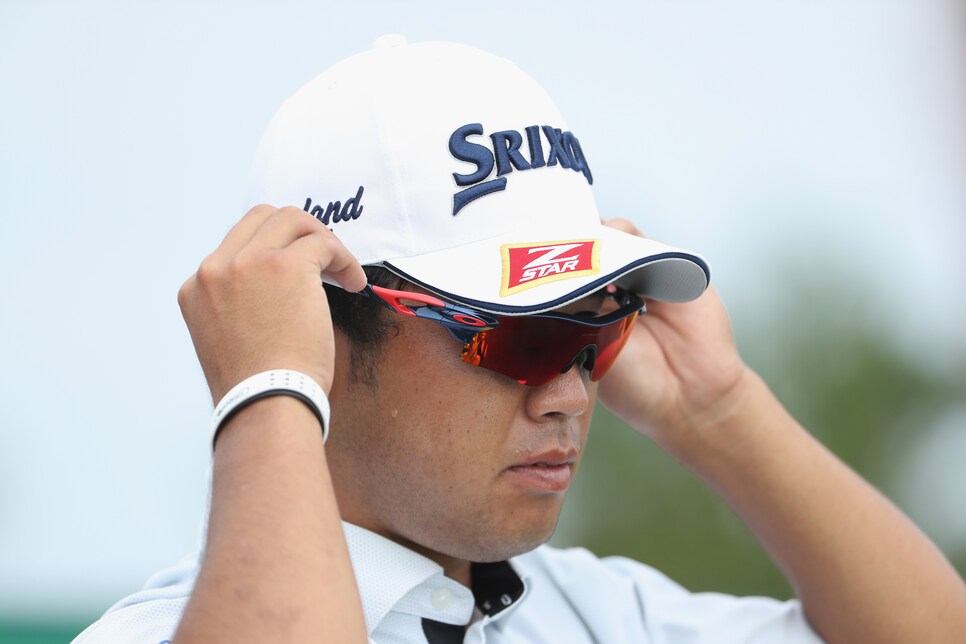 Oh yeah, he's also shot 66 or better in 12 of his past 18 rounds. Can you say, "Hidekinsanity"? OK, so we're going to have to work on that one.
Tiger Woods: He only wound up beating three people in the 18-man field, but he was one off the lead at one point on Saturday afternoon. Wasn't that exciting? And while he was prone to the big mistake (six double bogeys), Woods led the field with 24 birdies for the week. You can't fake that kind of firepower. Most importantly, we didn't see one grimace, but we did see club twirls, fist pumps and Sunday red.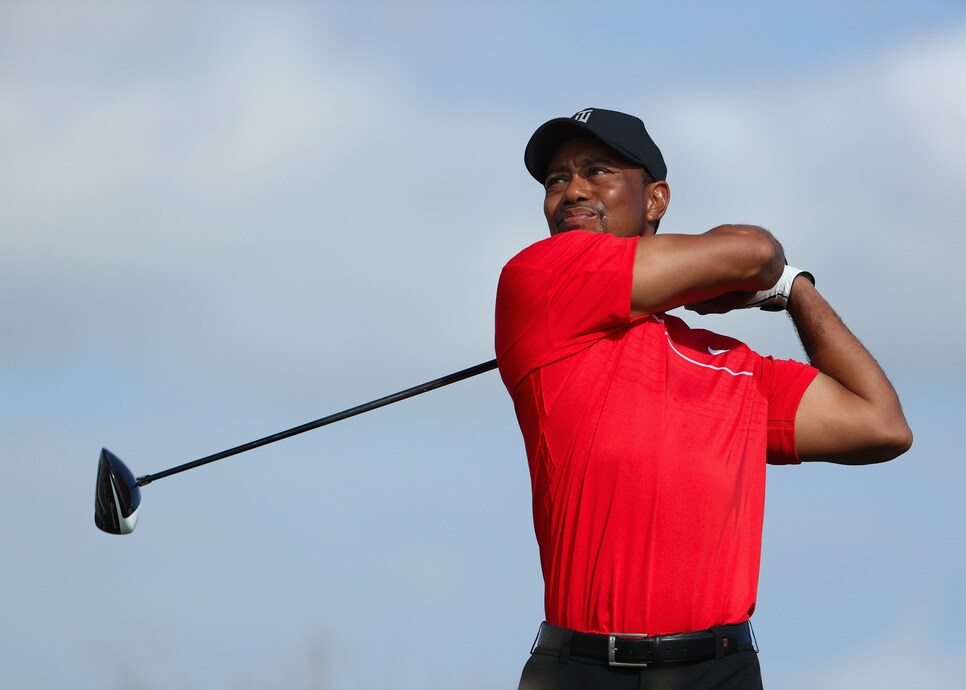 Christian Petersen/Getty Images
Harold Varner III: This rising star became the first American to win the Australian PGA since Hale Irwin in 1978. Varner was also one of our 13 sleepers to watch out for entering this season. This won't be the last time HV3 hoists a trophy.
The "Winter Meetings": The #SB2K16 crew (minus Rickie Fowler and Jordan Spieth and plus Bud Cauley and others) reconvened in Baker's Bay for this official sounding brocation.
Major League Baseball's annual get together of the same name is in Maryland this week. Advantage: Golf's Winter Meetings.
Playing golf in Texas right now: In the span of a few days, two of the worst golf-related stories all year emerged from the Dallas area. First, a man was brutally beaten in Denton by someone in the group playing behind him, and then, another man was shot by a co-worker in Anna. The first has been released from the hospital, but suffered a cracked skull. The second man died. There are charges pending in both cases. Be careful out there.
Hippos on the golf course: In theory, the thought of seeing one of these exotic mammals sounds cool. But from the inside of an armored car. Hippos are one of the most aggressive and dangerous animals in the world, and there one was circling the golf course at the Alfred Dunhill Championship in South Africa:
The same Brandon Stone in that video survived and wound up winning the tournament. So he's not only a much better golfer than I am, he's also a much braver man.
The semi-offseason rolls on with the European Tour's Hong Kong Open. And the Franklin Templeton Shootout. There's also Web.com Tour Q School. And the PNC Father/Son Challenge.
Random tournament fact: There should be no hippo sightings at any of those events, but a walrus once won the PNC Father/Son Challenge. Craig Stadler and his son Kevin claimed the title in 2002.
(ACTUAL) RANDOM PROP BETS OF THE WEEK
-- This week's events will get the same TV ratings as the Hero World Challenge: 1 MILLION-to-1 odds
-- Tiger Woods will win the 2017 Masters: 20-to-1 odds (Actual odds)
-- Tiger Woods' Masters odds will be even lower if suckers keep betting on him: LOCK
Fantastic photo, Henrik. But next time, please provide some video.
It's not quite "Man punches Kangaroo," but "Man punches golf ball off a tree and into his privates" is pretty good.
THIS WEEK IN MAJOR CHAMPIONS GETTING MARRIED
Keegan Bradley and Jillian Stacey tied the knot over the weekend in a swanky affair at the Flagler Museum in Palm Beach.
Congratulation to the newlyweds.
And nice job by Jillian updating her Instagram account that quickly to reflect her new last name. She also took a photo with some of the PGA Tour WAGs in attendance:
And Austin Johnson and Samantha Maddox were also there after Dustin Johnson gave his brother the week off.
"The day we (Nike) got out of the hard-goods side." – Tiger Woods on when he switched back to his trusty old Scotty Cameron putter. And it looks like that thing might have some more magic left in it. . .
THIS WEEK IN TENUOUS GOLF CONNECTIONS
Matthew McConaughey gave University of Texas students rides home in a golf cart as part of the school's new SURE Walk program.
Good stuff. And then there was a certain Oakland Raiders fan who went viral during Sunday's game against the Buffalo Bills:
Does that look ring any bells?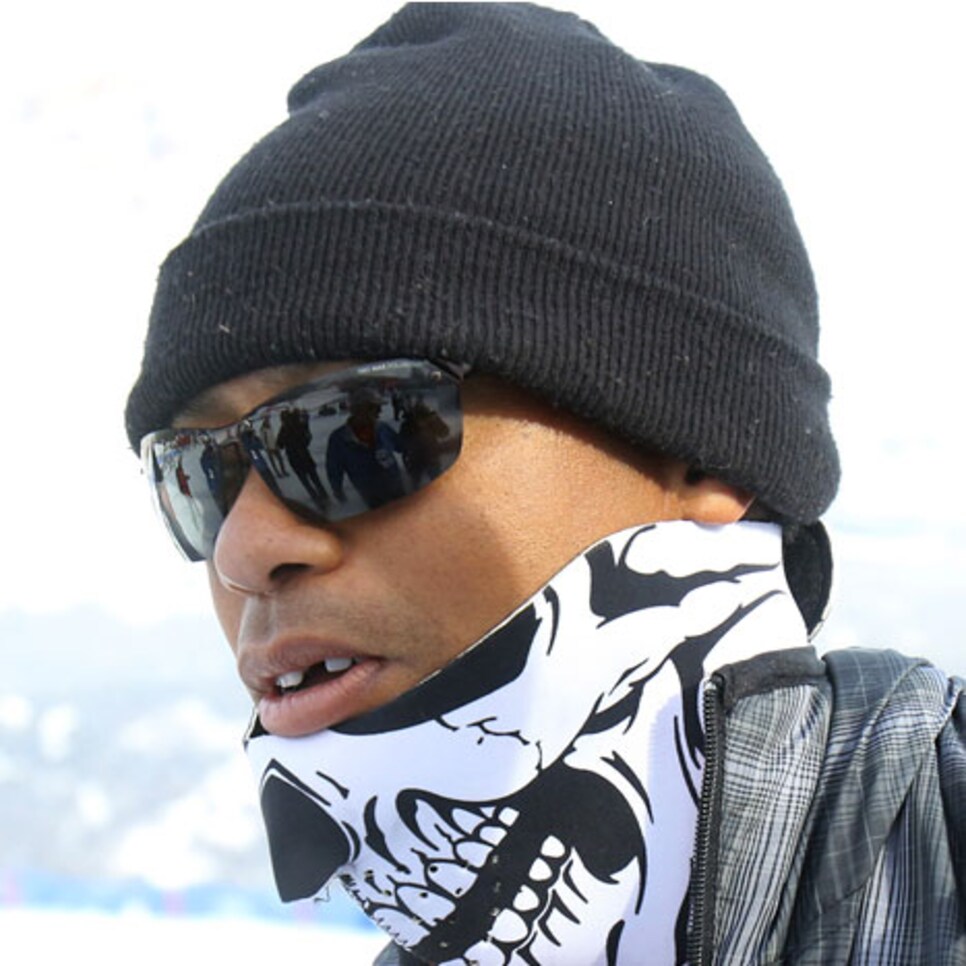 THIS WEEK IN PAIGE SPIRANAC BEING PAIGE SPIRANAC
Paige used her pre-tournament press conference at the Dubai Open to address the cyber bullying she's faced. Good for you, Paige. And shame on those knocking this nice young lady.
THIS WEEK IN LEXI THOMPSON MAKING US FEEL BAD WITH HER TRAINING
Glutes activated! Tiger would be proud.
Thomas Bjorn will be the next European Ryder Cup captain. According to Tim Rosaforte, the U.S. Ryder Cup committee (no longer called the Ryder Cup Task Force) has narrowed its choices down to Jim Furyk, Steve Stricker and Fred Couples. It's a process. . . . Jimmy Walker shot 66 in one hour and 57 minutes during the third round of the Hero World Challenge, his best score of the week by four shots. It's the latest reminder that everyone should play faster. . . . I watched "Sully" the same weekend I flew from LaGuardia to Charlotte. Great movie. NOT great timing. . . . And finally, a PSA: You can buy a Frosty Key Tag at Wendy's for $2 that benefits foster children. You'll be supporting a great cause, and you'll also enjoy unlimited Jr. Frostys in 2017 with any purchase.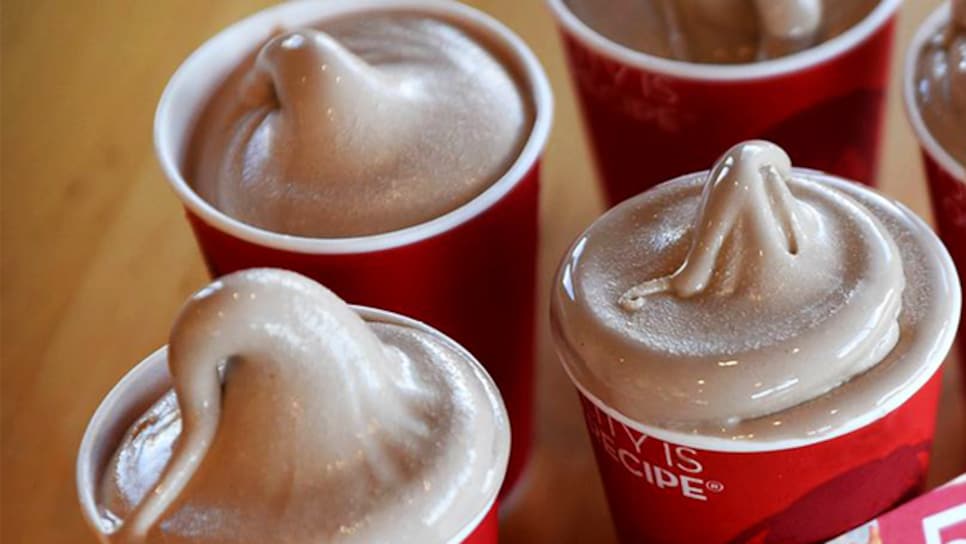 RANDOM QUESTIONS TO PONDER
When will we see Tiger Woods again?
Why did Tiger Woods ever switch putters?
How the heck did Sully pull that landing off?!