The Loop
Tiger Woods plays prank on former Ryder Cup opponent with a cruel reminder of their match at Brookline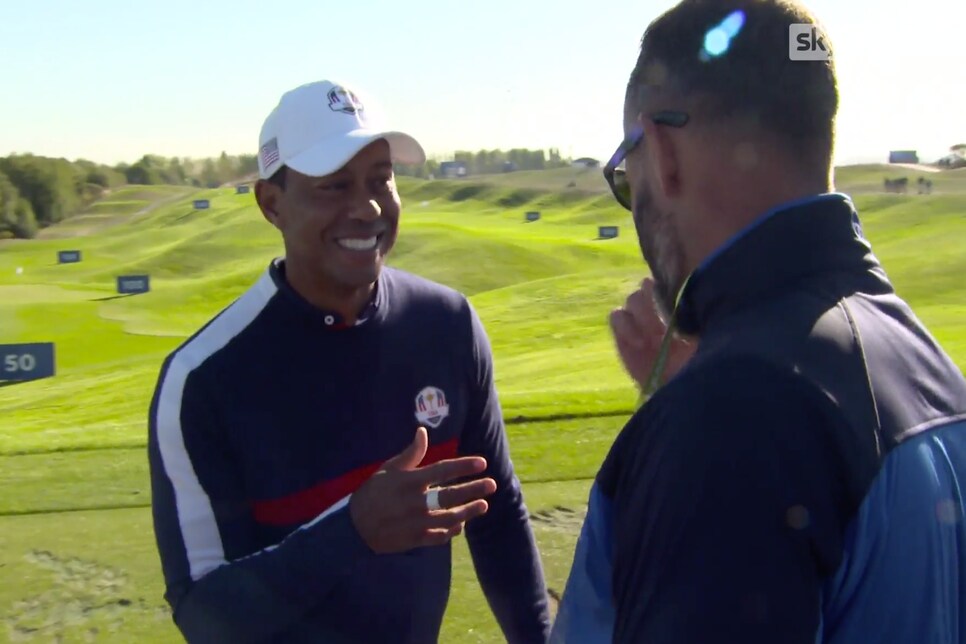 Tiger Woods can bust chops with the best of them. This week at the Ryder Cup, a former opponent was on the business end of one those jabs.
Andrew Coltart's lone career appearance in the Ryder Cup was not one fondly remembered, as he played only once during the 1999 event at Brookline. That match happened to be a Sunday singles battle with Woods, which coincided with the Americans' famous comeback on the Boston confines. Coltart, who is at Le Golf National this week for SkySports as a commentator, was reminded of how that bout transpired thanks to a gift from Woods, which commemorated Tiger's 3&2 victory:
SkySports captured video of the gift's "presentation" from Woods to Coltart, which you can watch here. The 2018 Ryder Cup doesn't start until Friday morning, but count this as an early point for Team USA.