Instruction
How Tiger Woods stays locked on his target when hitting through crowds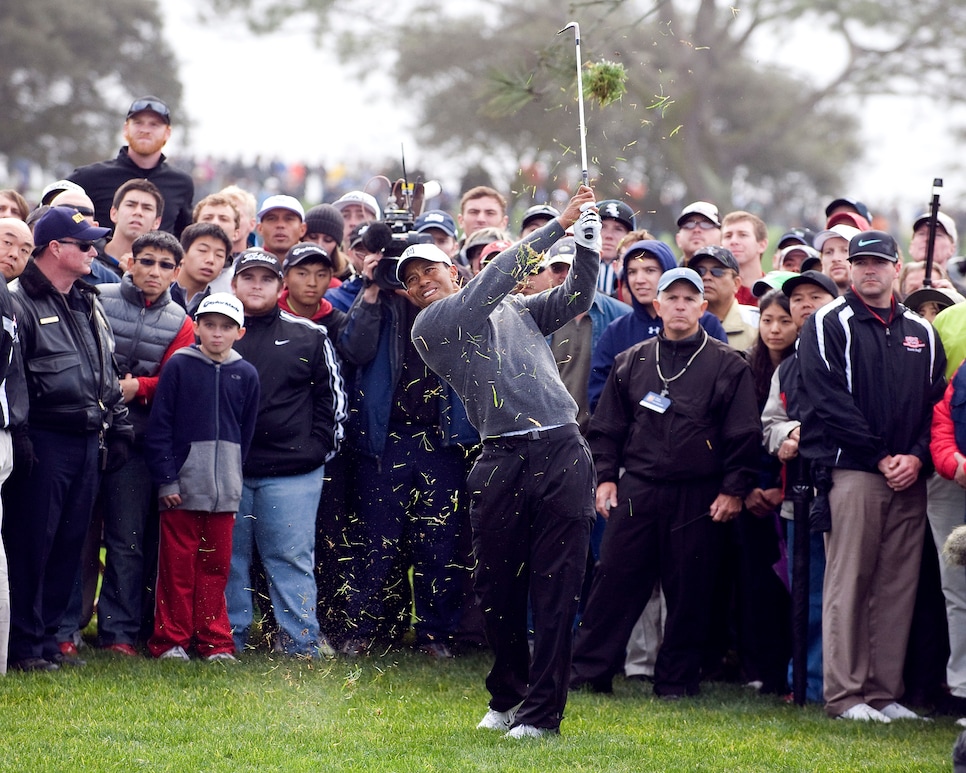 MediaNews Group/Orange County Register via Getty Images
In normal times on the PGA Tour, Tiger Woods draws thousands of fans to the course every time he plays. And those fans are often delighted when Woods hits a wayward drive in their direction, because it means he'll venture outside the ropes to hit a recovery shot. TV cameras have captured this scene many times: Fans rush to congregate around the ball to get the best possible view of the ensuing shot.
To play one of these recoveries, Woods typically has to ask marshals to move fans around to create a clear path from his ball to the green. Often times, those openings aren't very wide, and some camera angles make it appear as though Woods is going to send a ball screaming directly into people standing 10 yards away.
So, is Woods ever concerned that he's going to hit a shot off his intended line and plunk one of the fans?
"Not really," Woods says in episode 8 of "My Game: Tiger Woods—Shotmaking Secrets, Presented by Geico." Woods explains: "I'll move them back where they're not in play. There's plenty of room. Just give me a yard or two here and there, and I've got plenty of room. I can buzz the tower [laughs]."
Woods often talks about seeing his ball fly through "windows" in the air, and it's that kind of control that allows fans to get an up-close look at greatness, without having to worry about meeting a golf ball flying over 100 miles an hour.