The Loop
Tiger Woods leads list of five golfers on Forbes' 100 highest-paid athletes ranking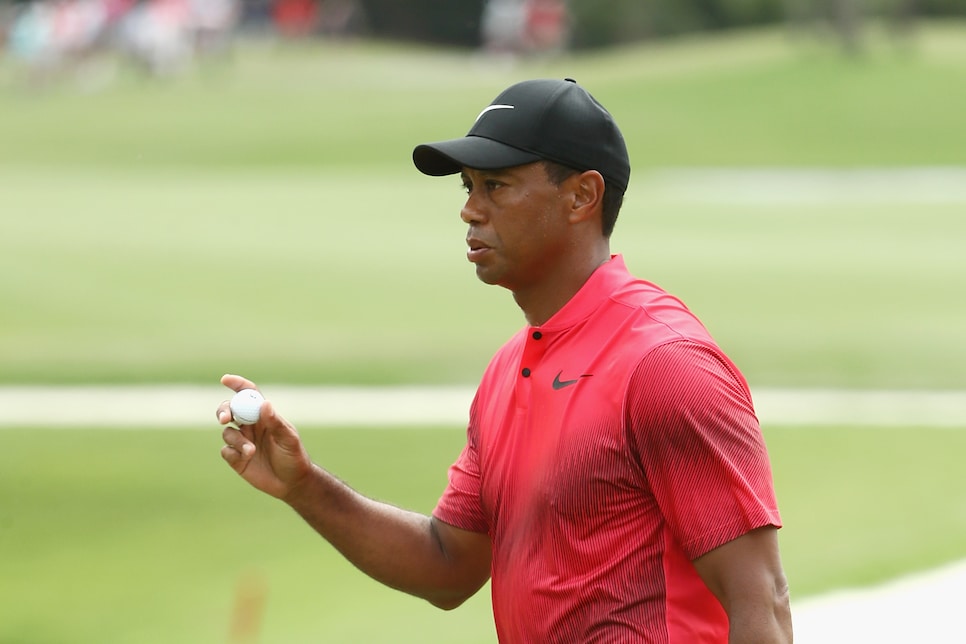 Jamie Squire/Getty Images
Tiger Woods hasn't finished on top of a score board since 2013. But Woods is still coming in first when it comes to the bank account.
Forbes released its annual World's 100 Highest Paid Athletes ranking this week, with the 42-year-old ranking 16th on the list at $43.3 million. While that's a far cry from his hey day—for over a decade, Woods was No. 1 overall, hauling in over $100 million on multiple occasions—he's still the top golfer on the list. $42 million come from endorsements, including sponsorship deals with Upper Deck, TaylorMade, Monster Energy, Bridgestone, Hero Motocorp, Nike, and Rolex.
According to Forbes, only Woods, boxer Floyd Mayweather Jr. (who earned the crown with $285 million, $275 million from his fight with Conor McGregor) and soccer star Ronaldo have topped the list in the last 18 years.
Aside from Tiger, four other golfers made the ranking: Phil Mickelson at No. 22 ($41.3 million), No. 23 Jordan Spieth ($41.2 million), No. 26 Rory McIlroy ($37.7 million) and No. 66 Justin Thomas ($26 million). The reigning Player of the Year is unique in that the majority of his cash came from earnings ($21 million) compared to endorsement ($5 million).
The list only includes active athletes. After Mayweather the top-earning American was LeBron James (No. 6 overall) at $85.5 million, with Steph Curry (No. 8) not far behind at $76.9 million.