Tiger Woods Embraces Full Swing Golf's Simulator Technology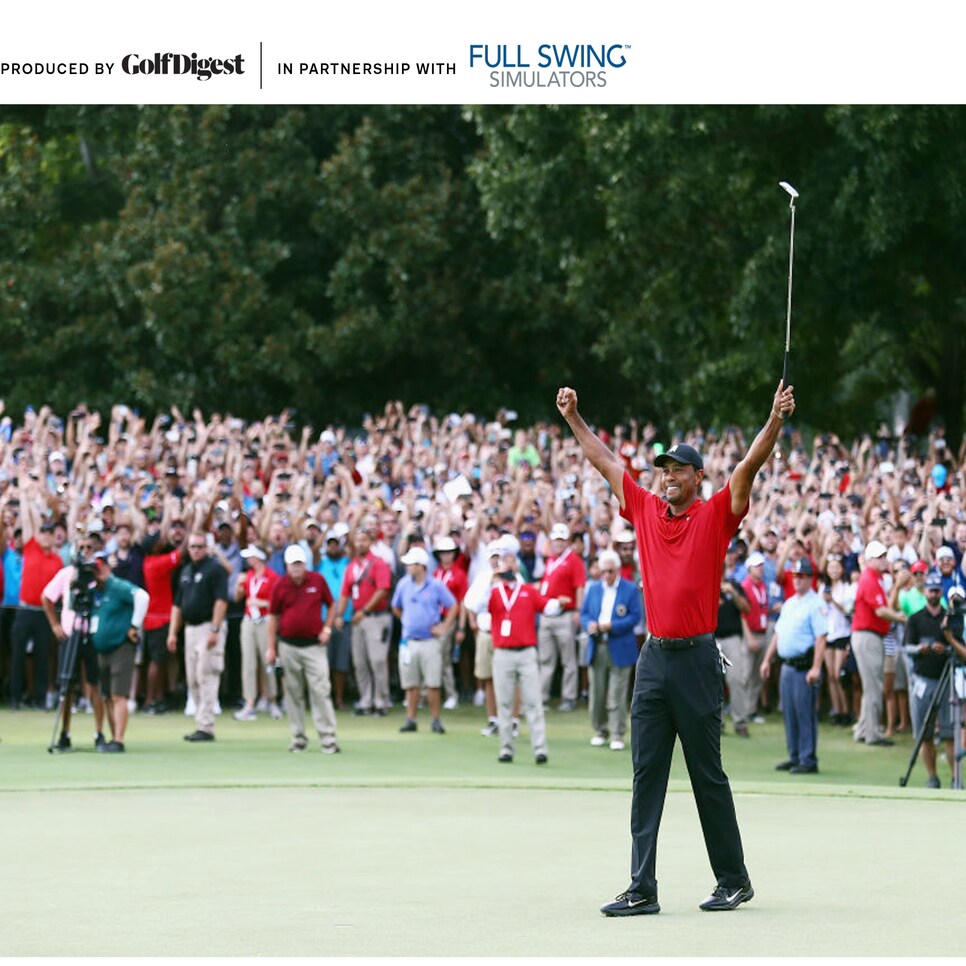 Tiger Woods authored the greatest comeback in sports, which culminated with his season-ending victory at the Tour Championship last month. There are so many layers, both personal and professional, to his remarkable resurgence. But did you know Woods has been using a secret weapon to regain his edge?
"Consistent practice on my Full Swing Pro Series simulator was important to my return," says Woods, who has now captured 80 PGA Tour wins, including 14 Majors. "Using the company's patented technology gives me the most accurate ball data, which allowed me to work on shaping my shots and helped me win in Atlanta."
The simulator Woods uses is identical to the one you can buy for your own home. High-speed cameras and infrared light waves capture swing data (including clubhead speed, path and ball spin) and deliver state-of-the-art ball tracking capabilities. By measuring actual ball flight, the shot projects in real-time onto the screen. That authenticity is why Woods and fellow PGA Tour pros Jason Day, Jim Furyk, Padraig Harrington, Brandt Snedeker and Jordan Spieth all have Full Swing simulators set up in their homes. The system can even be adjusted to external factors, such as weather conditions and altitude, to mimic real-world conditions for 84 top courses including Pebble Beach and Torrey Pines.
"It just feels real," says Woods, who is an investor, equity partner and team ambassador of the company. "I use my simulator to practice every type of shot from tee to green. Rain or shine, day or night, I can get my practice in. I have seen what's being developed in the next several years and am excited to be a part of the Full Swing Golf family."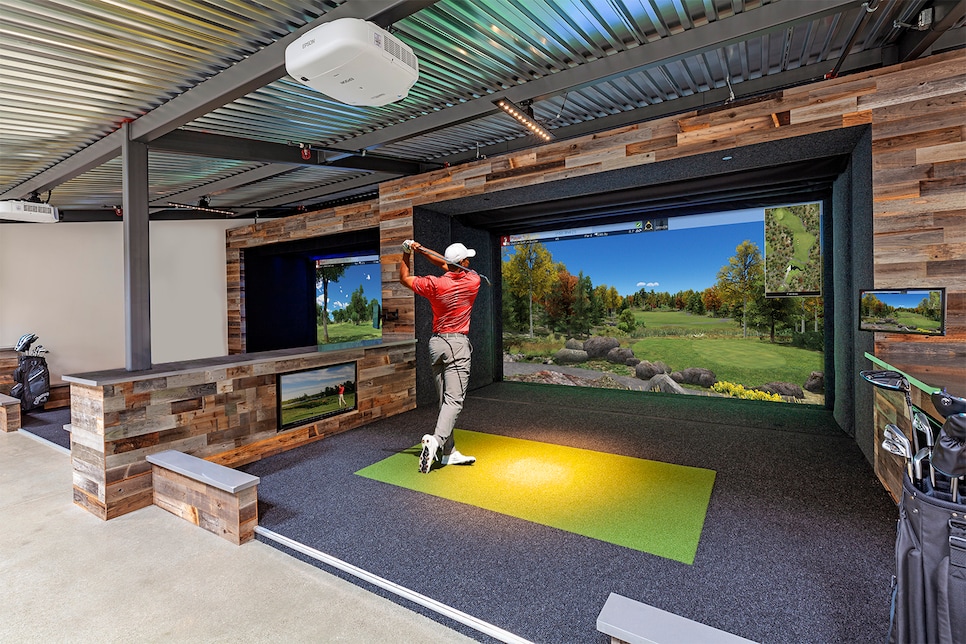 Woods' next step is to install Full Swing's VirtualGreen product alongside his simulator. With the push of a button, the company's new putting green electronically changes slope and undulation. Players can practice downhill, uphill or sidehill putts while easily setting breaks and speed.
No one's suggesting you'll ever play like Tiger Woods. But knowing the work he's able to put in at home might get you thinking about how a simulator can help your game.