The Loop
Tiger Woods' comeback: It is Torrey Pines, but will it be as welcoming?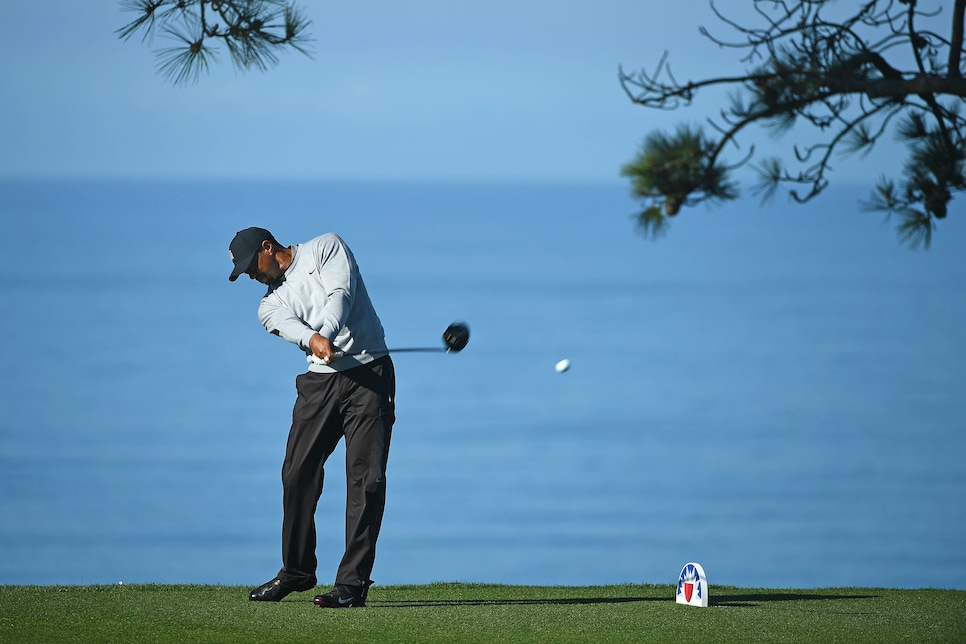 LA JOLLA, Calif. — Torrey Pines would seem to offer Tiger Woods a soft landing on his return the PGA Tour, given his history here — eight victories, including a U.S. Open, nine, if you count his Junior World Championship win at 15, which he likes to do.
History aside, there might be better places on which to play your first PGA Tour event in 17 months, as Woods will do in the Farmers Insurance Open that begins here on Thursday.
"It's wet," Woods said after his pro-am round on the North Course on Wednesday, this an understatement. And cold.
But Torrey Pines does not come with a thermostat, much as Woods would prefer it did, coming off those microdiscectomy back surgeries he has undergone. The temperature was in the low 40s when he began his pro-am round early on Wednesday. It'll be marginally warmer on Thursday, in the 50s, though the courses aren't likely to dry out overnight.
"I had rain pants on," Woods said. "I had four layers on and I was still cold. I used to be able to handle this kind of cold weather, but now I'm a Florida softie. It was quite eye-opening. It's just about staying mobile and keeping warm and moving. Standing around, I don't want to get tight. And this morning I kept the warmup short. I just wanted to make sure I kept moving. I kept warm."
In the first round, Woods will be playing the more difficult South Course that under ordinary conditions is a test. But launching a comeback there, coupled with the cool air that is a bane to bad backs and the rain that has produced thick rough that will place a premium on finding the fairway, not always Tiger's strong suit, and, well, he's not in South Florida any more.
"The last time I played high rough was probably Whistling Straits [and the 2015 PGA Championship]," he said. "But it was neat to open up a 5-wood and I hit a little chop 5-wood about 160 yards out there, just experimenting. And I was able to pull that off. I was surprised to be able to pull off some of the shots and remember how to play them, because I hadn't played them in awhile."
However it goes for Woods, it promises to be an adventure. And an important first step toward resurrecting a career that few want to see end prematurely.