The Loop
Rosaforte: Tiger's new swing consultant, Chris Como, 'not a method teacher'
There is still a dent in the ceiling at the Westlake Golf Course golf shop that Chris Como left when he was swinging a club as a teenager growing up north of Los Angeles. "I didn't come from money, so I'd pick up balls at the range and read a lot about golf instruction," Como said after leaving his lesson with Trevor Immelman over the weekend. "I was studying what was out there, but not buying into anything."
That dent Como left could be famous someday, as the 37-year-old biomechanist/ swing instructor has been entrusted with one of the most important roles in modern golf history. As the newly named "swing consultant" for Tiger Woods, Como hopes his teaching background and education in biomechanics could be the elements that reinvigorate the race to Jack Nicklaus' major-championship record. Como is not the big name many anticipated, but among instruction circles he is far from a no-name, and to those who know his work and background, Como is the right man for the job.
Of course Notah Begay III would say that, because he handpicked Como. And so would instructors like Grant Waite and Mike Adams, because Como has worked alongside or under them. So why is he perfect for Woods, six years without a major, about to turn 39, and coming off a season that was continually interrupted by back issues? "Because he's not a method teacher," Begay said.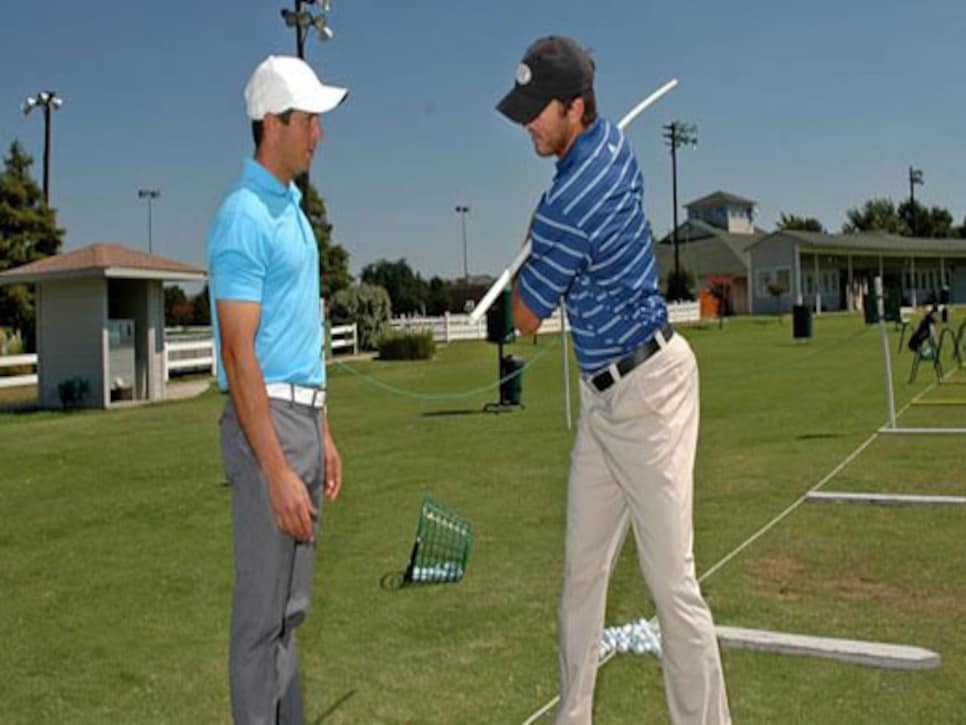 In his role as sounding board, a job that started with a heart-to-heart talk among Stanford teammates after the PGA, Begay believed that Woods needed to go back to what he did well in the '90s. Como hopes to help Woods find some of that feel.
"It's such an interesting story, where he's ended up," Southern Cal coach Chris Zambri said of Como. "He's so smart, but more important, he's always searching. He never takes anything for granted that he read or heard. That's why he is where he is."
It wasn't long ago that Como was building his lesson book at Gleneagles CC in Plano, Texas, and taking night courses at Texas Women's University in North Dallas. Driving an old Chevy Trail Blazer, he was talking to Zambri at a light when the old SUV started smoking. When we spoke, Como laughed about driving a vehicle worth $1,000 with a $25,000 Track- Man in the back seat that he took out a loan to buy.
That's when Begay met him. Como spent his first 16 years as a coach working as an intern at the David Leadbetter Academy, spending time with Hank Haney and going through a Mac O'Grady MORAD program, but it was a less famous group of instructors and ultimately professors who were more influential.
As for working with a rock star like Tiger, Como admitted to being nervous when they started working together three weeks ago. After some meditation, he asked himself if he felt like the best person to help Tiger. He came away feeling, "I do."
"I would say once we got in the mode of talking golf swing, that's my Zen, that's my world," Como said. "When I'm into that world, on the range, teaching, talking golf swings, that's sort of what I do."
To Como, it's all about using the science, using the teaching and always searching for ways to make the golfer autonomous. "The idea of having a person rely on a teacher is bad," Como said. "You have to know about yourself, rely on yourself."