News
Emotional Justin Thomas reacts to Tiger Woods' accident: 'I'm sick to my stomach'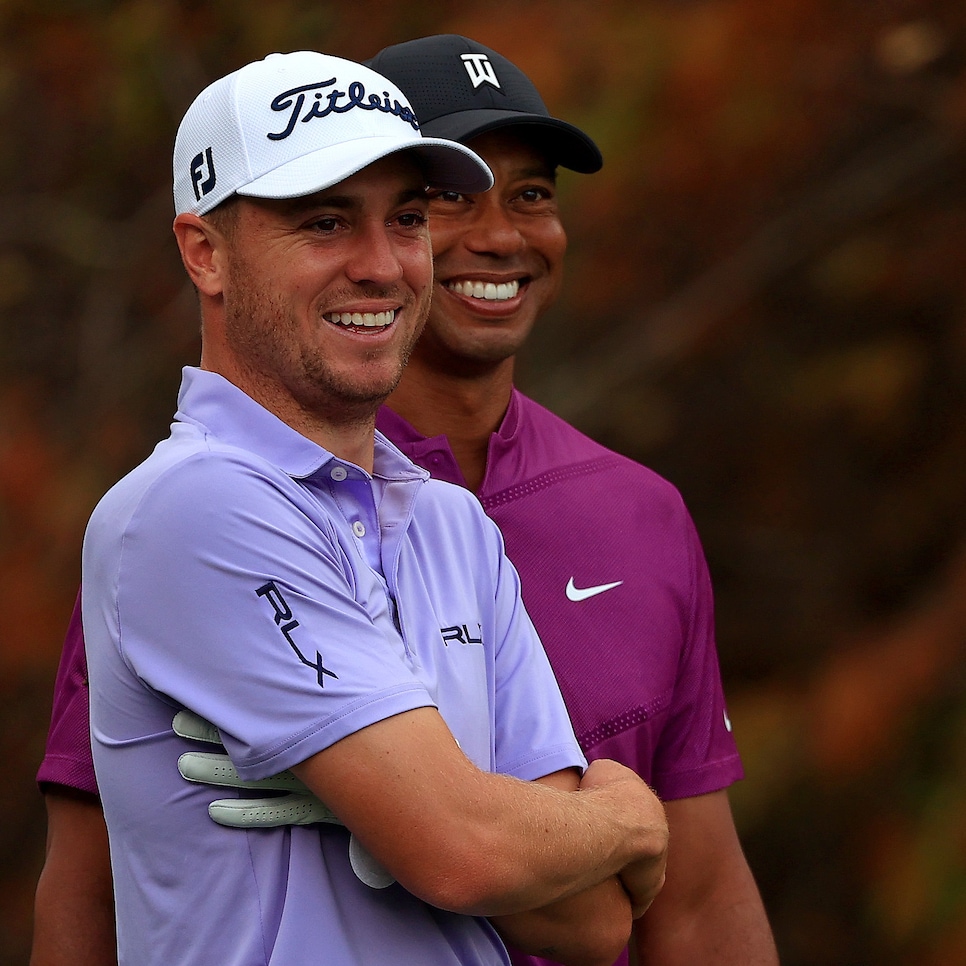 Tiger Woods and Justin Thomas share a laugh during the PNC Championship in December 2020.
Mike Ehrmann
At The Concession Golf Club in Bradenton, Fla., the site of this week's WGC-Workday Championship, Justin Thomas was the first player to sit for a press conference after the news hit social media (Patrick Reed left moments earlier).
"I'm sick to my stomach," a visibly upset Thomas said. "It hurts to see one of my closest friends get in an accident, and man, I just hope he's all right. I just worry for his kids. I'm sure they're struggling."
Later in the interview, Thomas was asked whether he might consider withdrawing to support Woods' family.
"To be honest, I don't think that's a very fair question," Thomas said. "I don't know. I just found out about it. I mean, I need to get a lot more information. I just found out about this 10 minutes, 15 fminutes before coming in here … I just want to make sure he's OK before I worry about anything about me."