The Loop
Throwback Thursday: When the Skins Game provided golf fans a Thanksgiving-weekend feast
Thanksgiving and golf are rarely part of the same conversation these days, unless you find yourself in cahoots with family members to sneak out for a few holes while the turkey was in the oven. That was not, however, always the case. Those familiar with hitting persimmon drivers can recall when Arnold Palmer, Jack Nicklaus, Gary Player and Tom Watson debuted a new event in 1983, one that had an impressive 25-year run.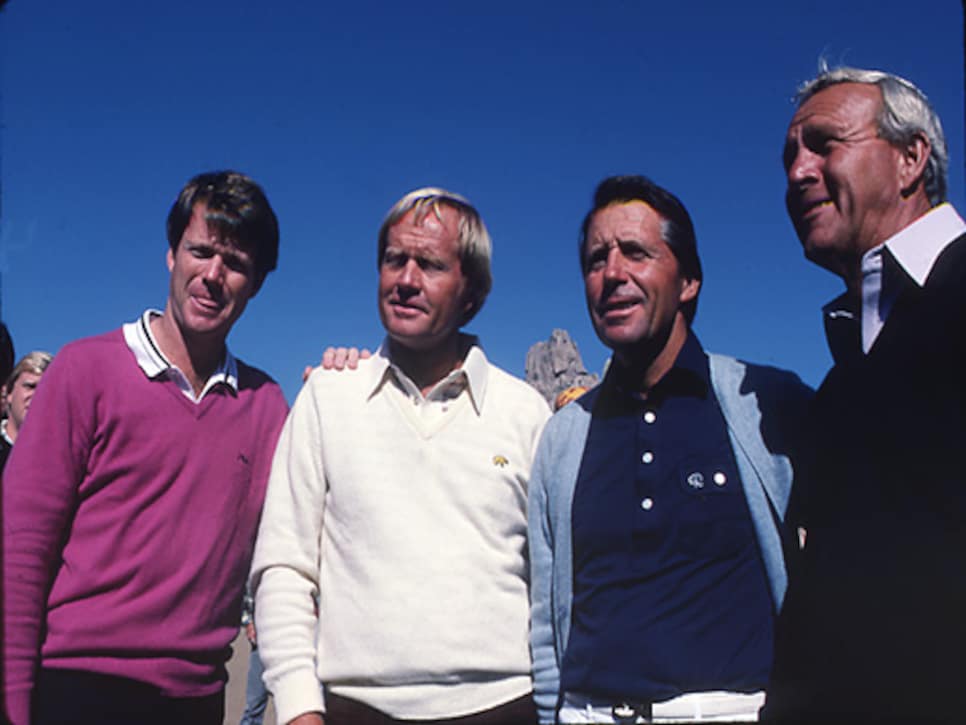 Interestingly enough, however, the Skins Game was actually not the PGA Tour's first Thanksgiving-related event. Going through the record books from 1934 to present, the tour made a pair of stops at Pinehurst in mid-November 1935, then played the Augusta Open (1936) and Columbia Open (1938) on Thanksgiving weekend each year. From 1944 to 1972, the tour had several events start on Thanksgiving Day and finish on the weekend. Sam Snead won in 1944 in Portland. The first Heritage Classic was held Nov. 27-30, 1969, with Palmer winning by three. The Heritage was held on Thanksgiving weekend through 1972, which ended the tour's Turkey Day weekend scheduling.
But back to the Skins Game, an unofficial event whose first foursome made it a must view (as did having legendary baseball play-by-play announcer Vin Scully as an announcer). Each hole had a monetary value, and if a player had the lowest score on a hole, he won that total. If the hole was tied by two or more, the hole's money rolled over to the next hole. Though the drama would have been even greater if they had been playing for their own money, the excitement players felt when they made a huge skin was palpable.
Through the years, several indelible images were burned into viewers' memory: a rules controversy in Year 1 between Player and Watson; Arnie, wearing green velvet pants, hitting his ball with his backside against a cactus only protected by a bag cover; Lee Trevino acing in 1987; and Fred Couples winning five times, earning the unofficial title Mr. Skins and so much money (more than $3.5 million) that the end of the year became known as the Silly Season as more big-money, limited-field events popped up.
World tour schedules have changed, and there isn't really much of a Silly Season anymore. Still, wouldn't an occasional Skins Game, perhaps just held every two, three or four years with the top four players on the World Rankings, be a nice revival of a classic golf event?