The Loop
Those Ryan Moore prototype irons are coming to a fitter (sort of) near you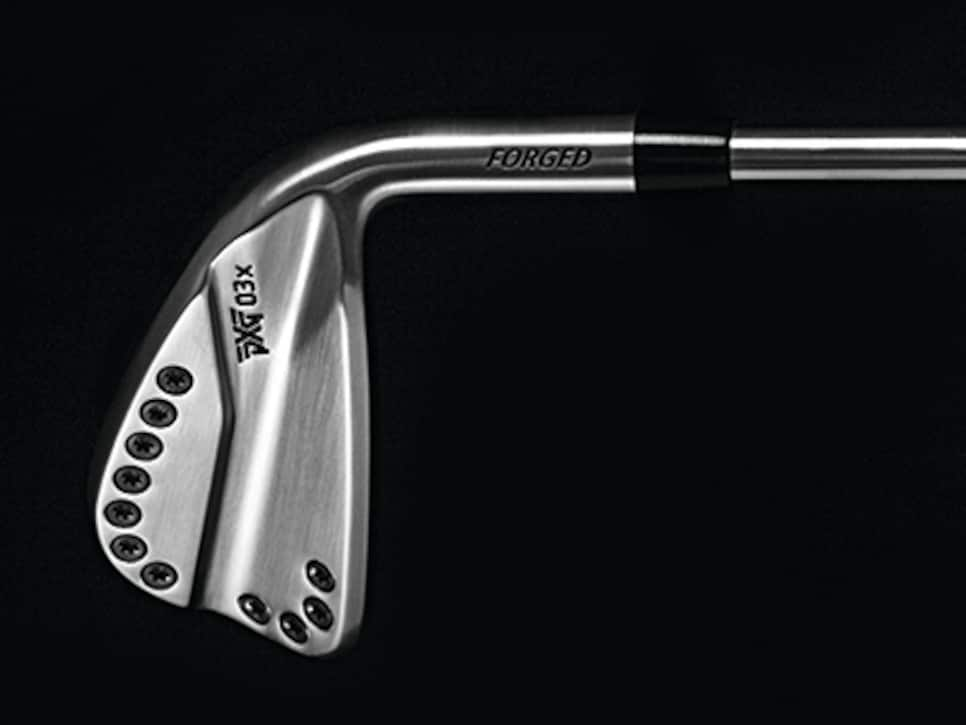 Now, Moore and Parsons Xtreme Golf are ready to begin the next stage of their public phase. PXG announced today that it will begin selling limited sets of its PXG 0311 irons and wedges at Cool Clubs. The high-end clubfitting retail chain has 18 locations worldwide including a dozen in the U.S.
The startup company was founded by entrepreneur and philanthropist Bob Parsons, the man behind GoDaddy.com who's also building the world's largest Harley-Davidson dealership in Scottsdale, Ariz. Parsons, whose net worth has been estimated by Forbes at $2.1 billion, is the owner of Scottsdale National, which is also the home to his nascent golf equipment company. That company is led by two noteworthy equipment minds, Brad Schweigert and Mike Nicollette, both formerly longtime veterans at Ping.
Moore started the year playing the PXG 03x prototype irons (now known as the PXG 0311), telling GolfDigest.com in January at the Hyundai Tournament of Champions, "I knew some of the guys involved in it, and they kind of asked me to look at some prototypes and sets to try.
"I'm someone who they like to get an opinion on things. They sent me some, and I tried them and I really liked them. I've been searching for a set of irons, and these are the best set of irons I've hit in a really, really long time. I was excited and from the second I hit them I couldn't put them down."
The irons also have been put in play by Rocco Mediate on the Champions Tour, and Moore also has played the PXG 0811 driver.
The PXG 0311 irons are a unique multiple-piece construction. While they take on the shape of a traditional muscleback blade, they're actually hollow. The clubhead starts as an open face forged body. Then, designers milled an internal cavity and plasma welded a thin HT1770 maraging steel face insert out front to create more face flexibility. The PXG 0311 then adds  a ring of tungsten screw weights on the back of each iron, while the internal cavity is also filled with a thermoplastic elastomer.
PXG is looking to expand availability of the irons by adding more retail partners, but its emphasis will be on locations that offer high levels of custom fitting, like Cool Clubs.
"PXG is committed to building the best golf equipment on the planet," Parsons said in a company statement today. "While the equipment will speak for itself, we want to make sure that every golfer is fit for his or her clubs by a professional. Cool Clubs' commitment to fitting their customers with the very best golf equipment makes them an ideal first partner."
That complex construction and high-performance fitting means the PXG 0311 irons and wedges will not be a purchase every golfer can make. In addition to the $175 fitting fee, each individual club's starting price will be $300, or $2,400 for a set of eight clubs. The irons are available 3-iron through pitching wedge, while the wedges, which feature a computer milled face design, are available in six lofts (50, 52, 54, 56, 58 and 60 degrees).