News
This week's PGA Tour event is offering the most unique hole-in-one prize ever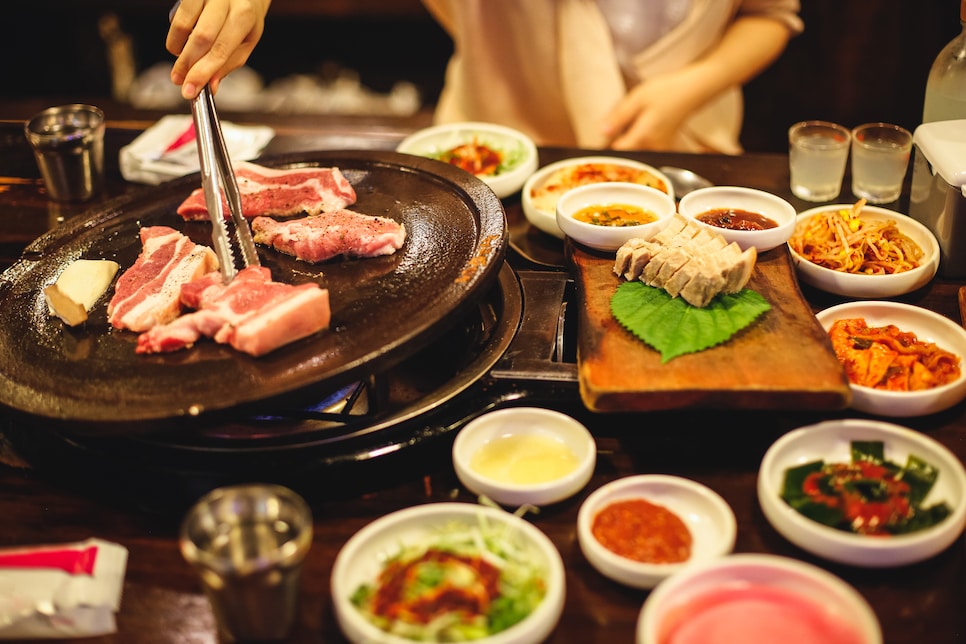 PGA Tour pros are the last people who should get an extra reward for making a hole-in-one, but they often do. And that prize usually comes in the form of a shiny, new car. Not this week, though. At the inaugural CJ Cup @ Nine Bridges event in South Korea -- where 78 guys already get to share a $9.25 million purse -- one especially lucky golfer could leave with a something that's a lot more reflective of the local flavor. Literally.
Here's how the tour describes this unique giveaway:
During competition, there is a hole-in-one prize at the par 3, 218-yard 13th hole called "bibigo! Chef-go!" The first player to make a hole-in-one at the 13th wins a private Korean food party hosted by bibigo that represents the best of Korean cuisine. The global Korean food brand Bibigo will provide their renowned chefs to the destination of the player's choosing to throw a one-time Korean food party! Prize valued at 50,000 USD.
FIFTY-thousand dollars?! This sounds like one of those showcases on The Price Is Right that's wildly over-valued. Then again, it also sounds pretty cool. Imagine Keegan Bradley making an ace and throwing a big tailgate before a Patriots game? Or Justin Thomas really spicing up #SB2K18 with some Korean BBQ?