Apparel
This new golf bag combines sleek style with maximum functionality
Golf bags today are largely utilitarian in style. And that's a good thing, because if you're going to use or carry something for four or more hours, it damn well better be comfortable.
But what if all the things we look for in a grade-A golf bag (weight, comfort, functional pockets, etc) were packaged in a sleek, minimally-branded design?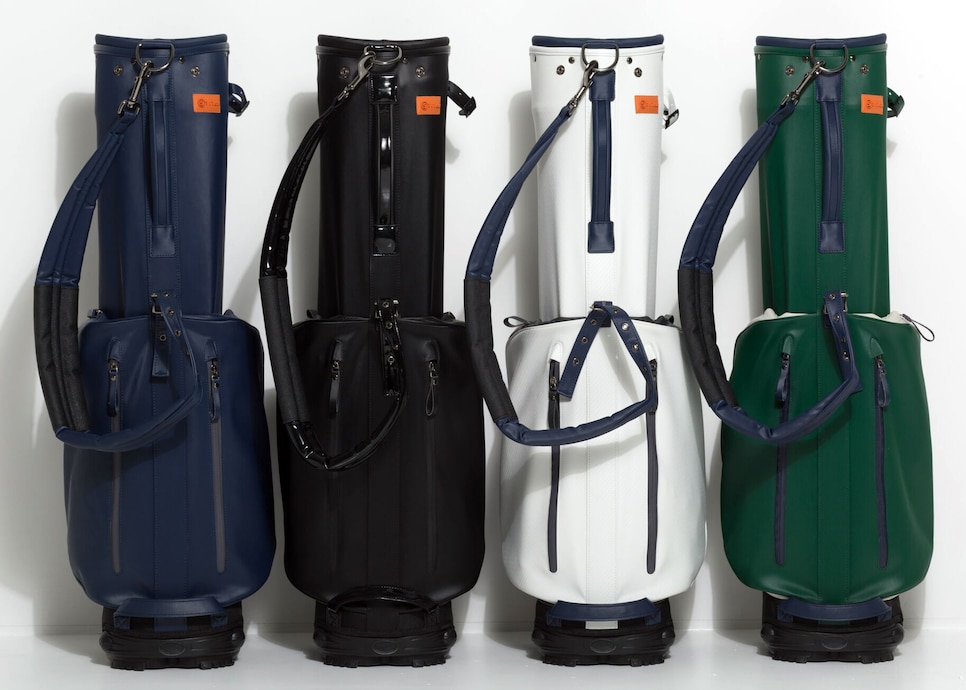 You might know Stitch as a headcover company. More than 90 players on Tour use Stitch headcovers on a regular basis, including heavy hitters like Justin Thomas and Brooks Koepka. But earlier this year, in May, Stitch launched the SL1 golf bag in an effort to expand its scope and offer a bag that would seamlessly match with any one of its headcovers.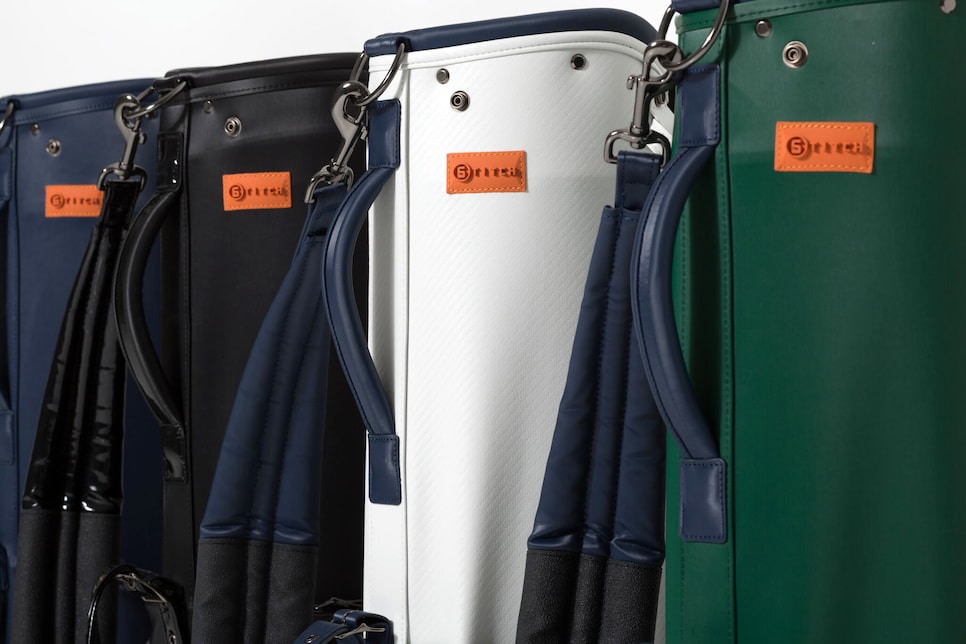 It looks like the U.S. Walker Cup team approves—the guys will be decked out in Stitch this week at Los Angeles Country Club, using the company's headcovers and the SL1 bag.
The SL1 is part of Stitch's "Superleggera" collection, an Italian word that translates to "super light." It's made from a proprietary polyurethane fabric that's inspired by the lightweight, high-quality materials used to build Italian race cars in the 1950s, and it took two years to design, develop and test it before it landed online.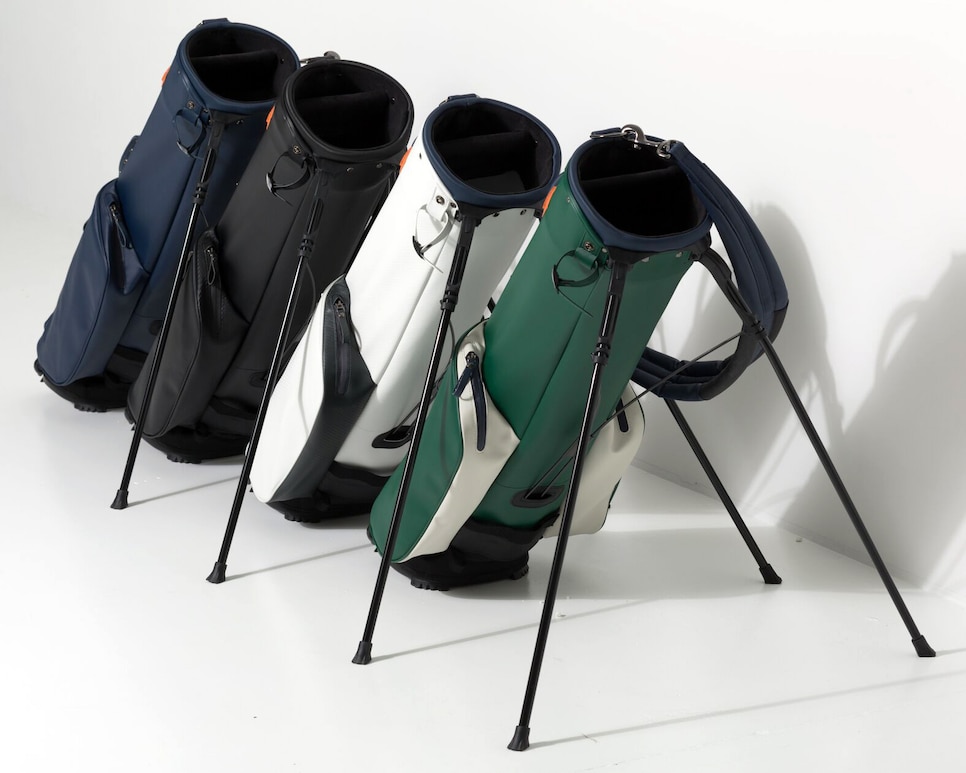 This bag offers various features that cater not only to golfers but, and perhaps more intentionally, to caddies. Its side-saddle pockets means you can just as easily carry it on your right shoulder as you can your left shoulder, and a sticky grip on the single-strap's underside ensures the bag stays put as you walk from shot to shot. Each of the saddle pockets are integrated with smaller pockets on top, one that's lined with felt and another that's insulated. All of the bag's zippers are sealed to offer a fully waterproof design.
The SL1 is, without a doubt, the sleekest, trendiest bag I've ever owned. Unlike most single-strap bags that are built without stands, the SL1 offers the polish of a single-strap design with the convenience of bag that can stand on its own. Before purchasing the SL1, however, you need to be certain that you're OK with carrying a bag on one shoulder for four hours. If you find yourself doing that regardless (even with your double-strap bag), then there are few things you'll find wrong with the SL1.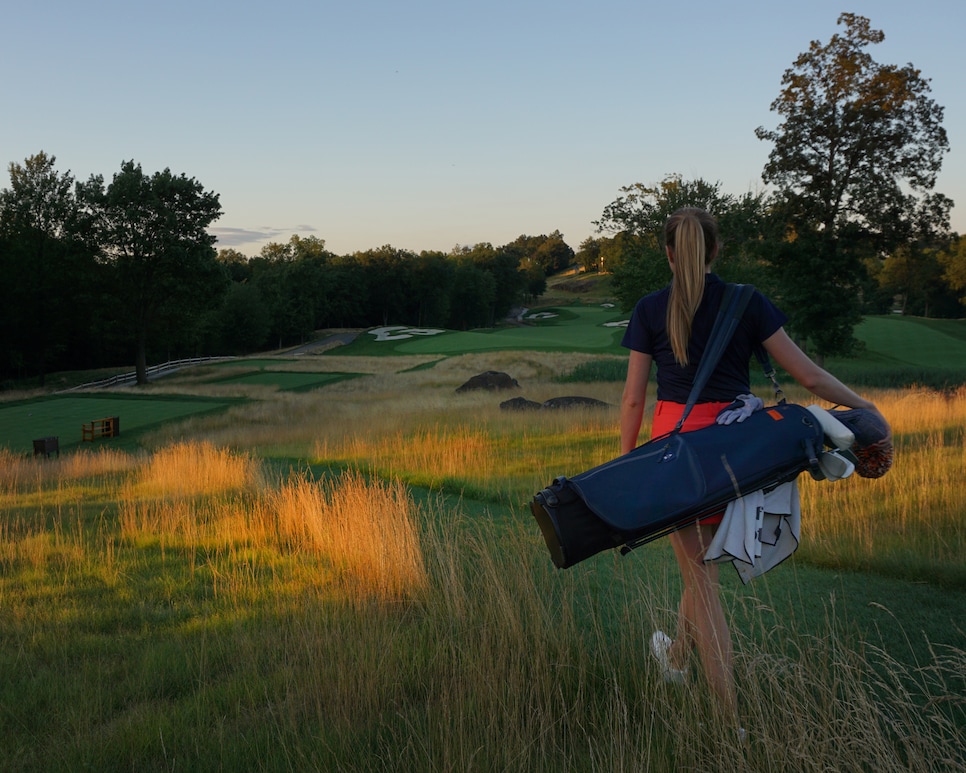 But if you're even the slightest bit worried about carrying all that weight on one shoulder, the SL1 might be too bold of a purchase. I've discovered that if I force myself to carry the bag on my left shoulder as much as possible (even though carrying it on my right shoulder feels far more natural), then it's as comfortable as the most comfortable bag I've owned. And while I initially worried about the two saddle pockets being too small, I was surprised by how much more room they actually offer.
The name "SL1" suggests more iterations of the bag will debut in the near future. Stitch confirmed that it will, indeed, release more bags but that these future models will compliment the SL1, not replace it. And if we're lucky, these future bags will continue to add elegant technology to the world of golf bags.