The Loop
This new app tells you how far your clubs will actually travel
ORLANDO -- Playing a course in different conditions always presents a challenge to golfers in terms of club selection. Certainly having a local caddie helps, but is there a scientific way to approach club selection away from your home course? The FlagHi app aims to solve this question.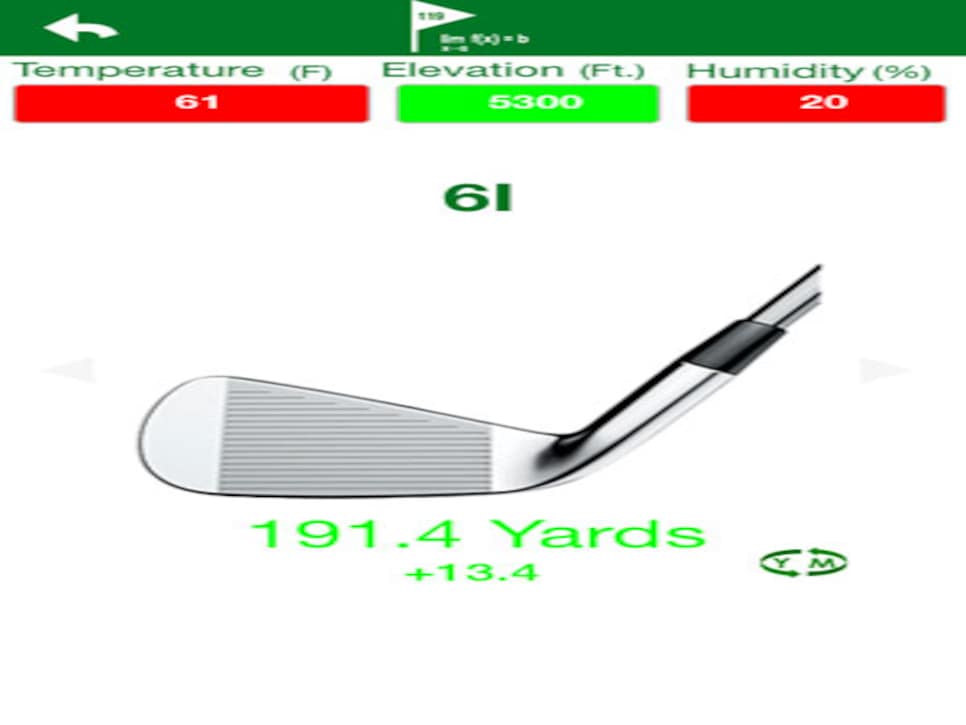 A former software developer with IBM, Nate Regimbal partnered with low-handicap golfer Mark Stratz to develop an app that calculates new carry distances for a user based on temperature, humidity and elevation changes in a new location you're playing in.
After inputting your carry distances for each club in your bag, and the baseline conditions on your home course, the app ($4.99/one time fee) will calculate your adjusted carry distances once you input three data points at the new course--temperature, humidity and elevation.
A difference between your 6-iron normally traveling 178 yards or 191 yards can be the difference between hitting the green or being short, Stratz points out.
The Pro version of the app ($9.99) has an added "Plays As" feature, which allows the user to use a scrubbable yardage scale to tell you which club you should hit. If you have a160-yard shot, you drag the yardage mark over to 160 yards, and the app tells you which club to hit.
Stratz and Regimbal said they've worked with college teams to help them prepare for tournaments at courses they'd never played.