The Loop
This heated sandal aids recovery and is a comfortable after-round option
ORLANDO - Typically golfers concern themselves with what shoes they're wearing on the course. At least one company at this week's PGA Merchandise Show is focused on the health and wellness of your feet after the round.
Telic, a Boise, Idaho-based company is offering a heated sandal to promote health and wellness after your stroll around the course.
At first blush it's not the most fashionable shoe. It is comfortable, though. It looks similar to the type of sandal you'd slip on in a spa.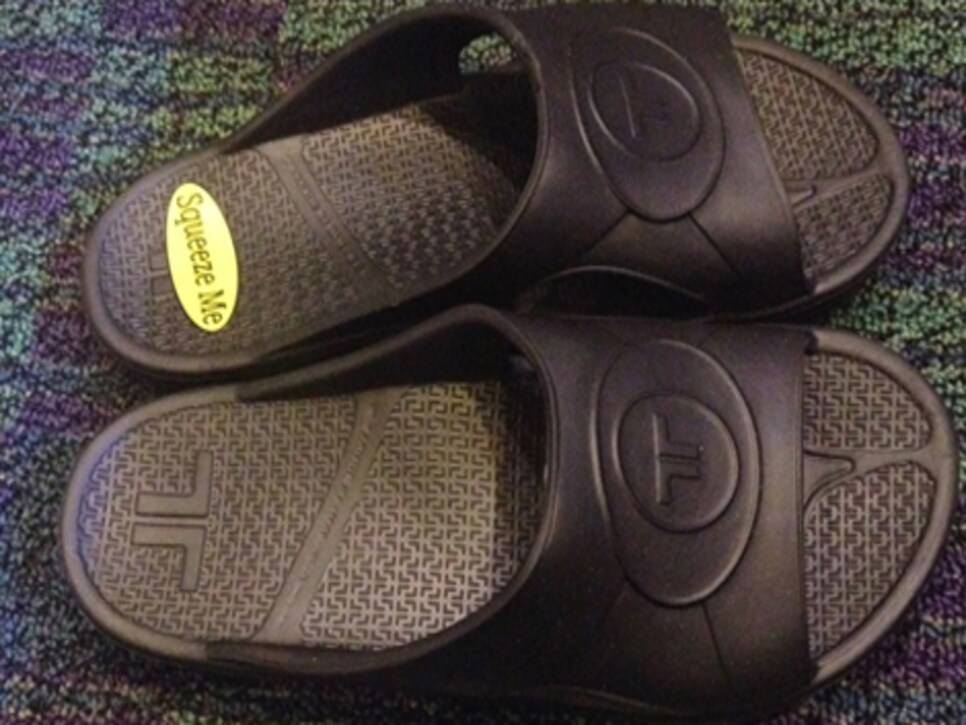 Oh, and it's currently used in the Pebble Beach Resort spas. But Telic's goal is to bring this golf-centric slip-on shoe into golf shops in 2014.
Made from an elastopolymer composite plastic, the material provides extra arch support for golfers. And after wearing it for a couple of minutes, the heat treatment activates in the heel. It's a nice feel and aids recovery after a round, especially when playing in the cold weather.
The company launched July 4, 2012 with its flip-flop model in 120 retailers. After selling out all its product in 30 days, it spurred the development of the slip-on model.
This model is retailing for $39.95 and is available at various stores around the country. For more: www.telicfootwear.com.