The Loop
These photos of Yao Ming and Gary Player on a golf course are positively mesmerizing
Yao Ming is a large man. We know that. We've always known that. And yet, anytime we see photos of the 7-foot-6, 300-plus-pound retired NBA star with averaged-sized people, we freak out. Because, well, just look at this photo!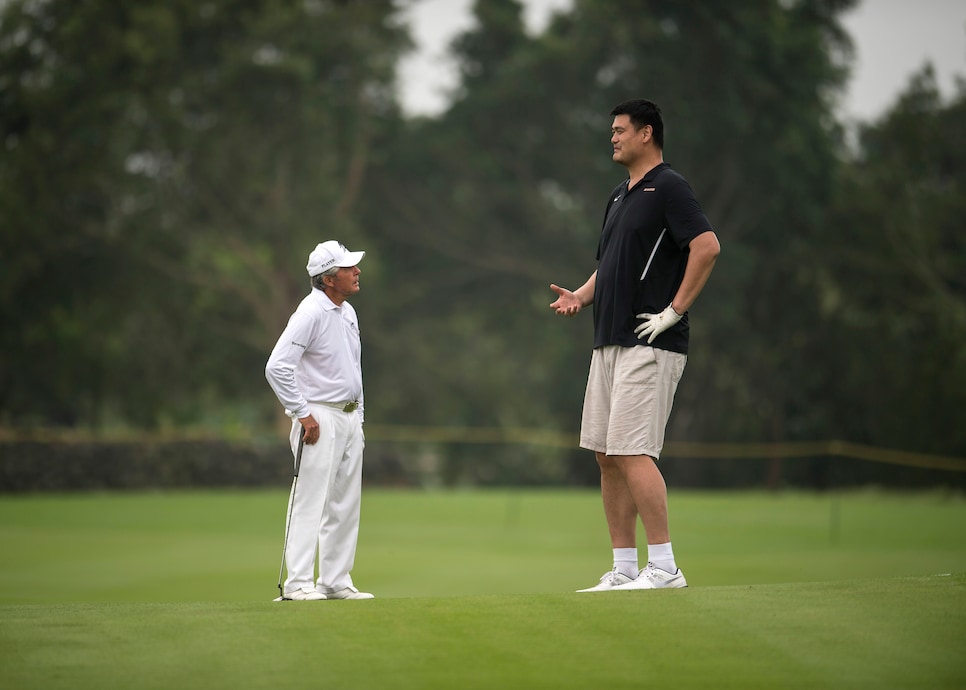 That's Gary Player on the left. And on the right is Yao Ming, probably asking Gary why he still does 1,300 sit-ups a day. Seriously, Gary looks like a little kid. Then there's this photo of the two walking side by side: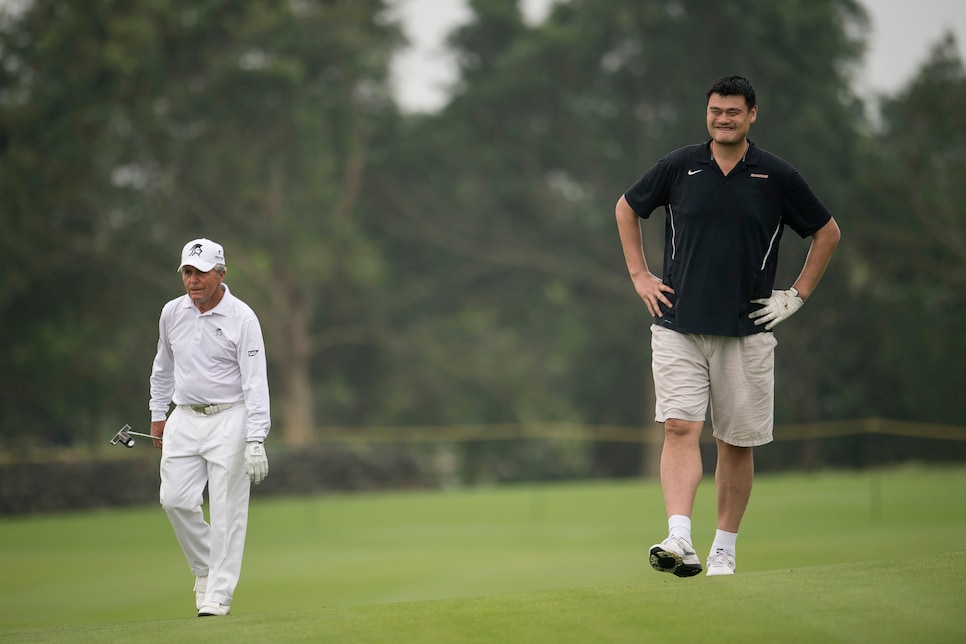 And Gary showing off his jump-shooting form: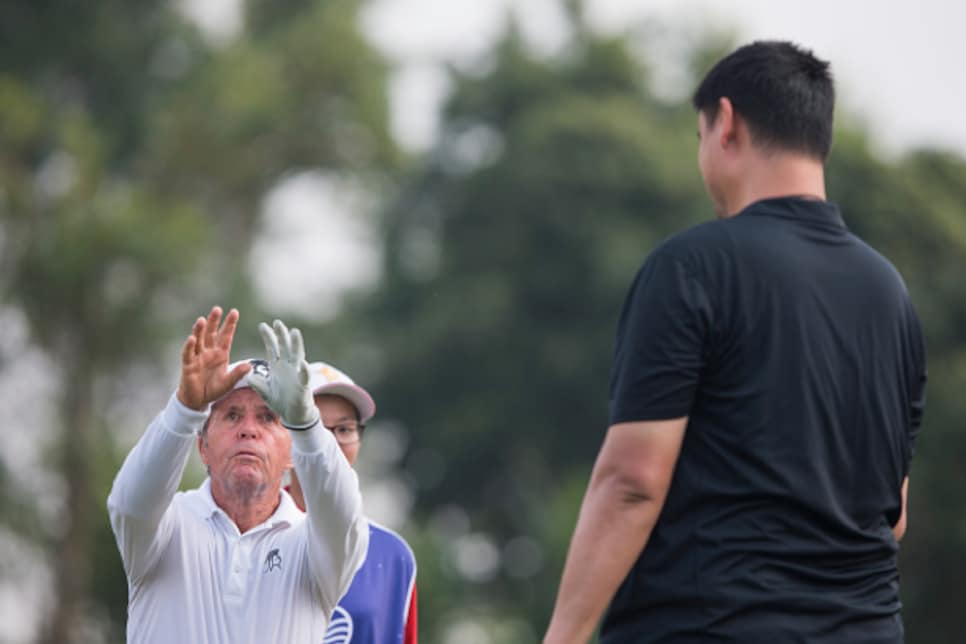 And this photo of Player standing on the trophy case to make up for the height difference. Yao's a good sport.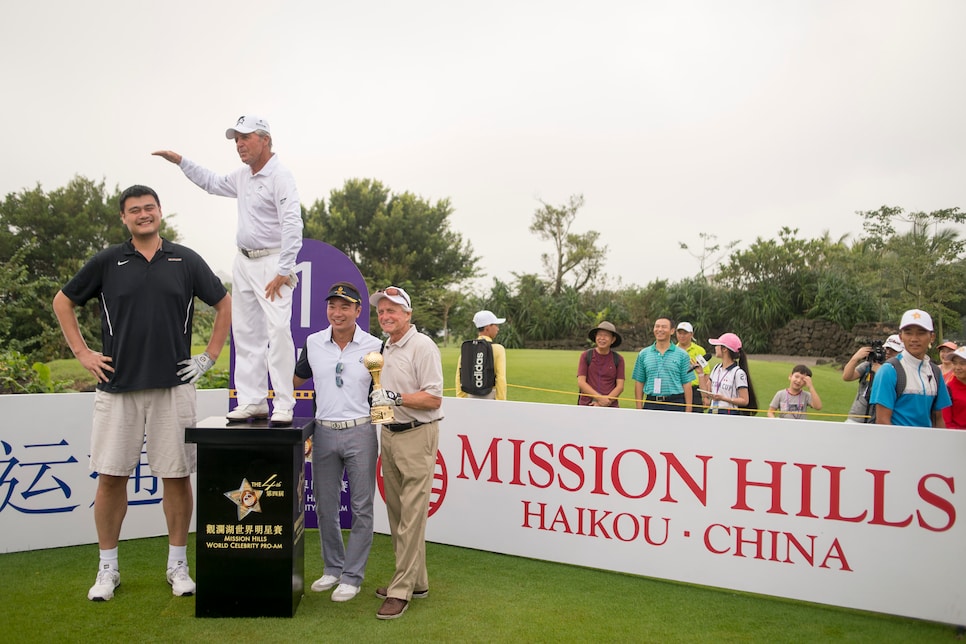 Both, um, giants of their respective sports were on hand at the 2016 Mission Hills World Celebrity Golf Tournament over the weekend. Of course, Player wasn't the only person Yao made to look small.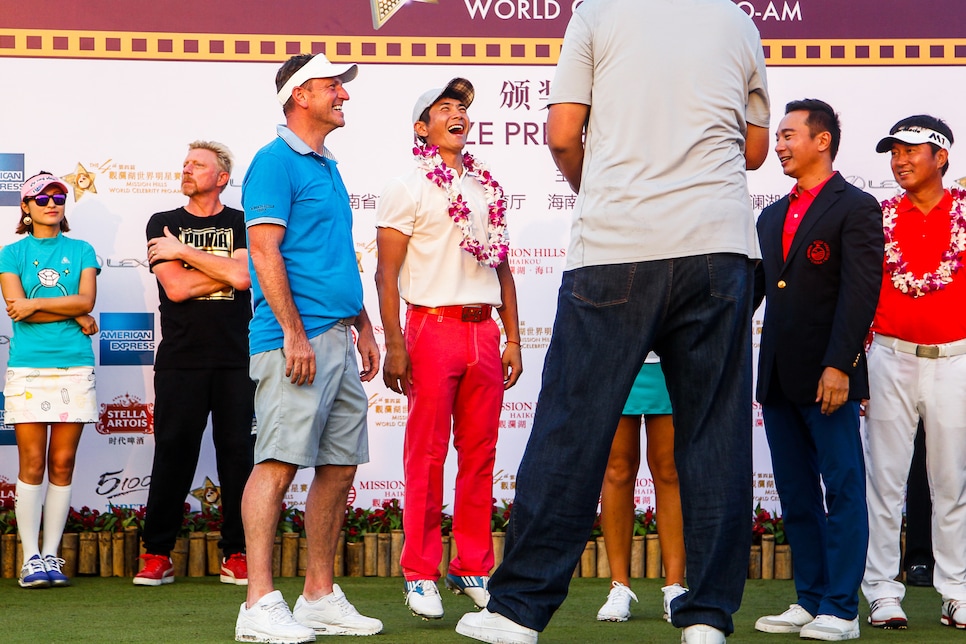 And here he is posing with Natalie Gulbis and Paula Creamer:
Gulbis also posted a video of the former Houston Rockets center hitting a shot:
Yao's still a long way from qualifying for the senior tour, but it looks like he's improved a lot. Check out this video of him on the course from four years ago: