News
There are great stories about U.S. Open qualifiers; too bad we won't have any in 2020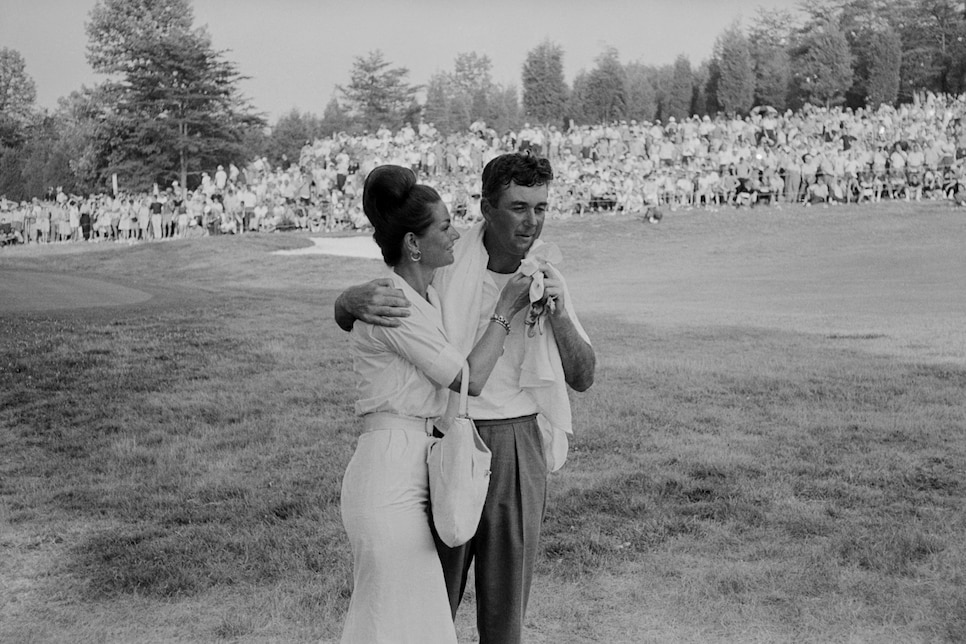 An emotional Ken Venturi walks with his wife after he won the U.S. Open.
Wally McNamee
In this never-ending nightmare of the coronavirus, we've become increasingly numb to disappointments. The first few cancellations—sports events, music festivals, in-person classes—hit society quite hard. But when you're continuously crossing things off the calendar, it becomes the norm, and human beings have a way of adapting to the norm, however bleak it may be.
Still, a particularly depressing bit of news—at least by golf standards—can pull at our collective heartstrings and remind us what a huge bummer this continues to be. Monday's announcement that the USGA would be canceling qualifiers for September's U.S. Open wasn't much of a surprise, when you really think about it. Running 108 local qualifiers and 12 sectional qualifiers simply isn't feasible in these times, so the U.S. Open will feature a fully exempt field for the first time in a very long time.
No one's happy about it. Not the players who were going to get in anyway, not the USGA folks and, of course, not the countless mini-tour guys who relish the opportunity to beat the big boys. This is the U.S. Open after all, a tournament that derives much of its charm from its meritocracy. All you need is a 1.4 index or below, a couple hundred bucks and the ability to take a few Mondays off work, and you could find yourself teeing it up against Tiger Woods and Rory McIlroy at iconic course such as Shinnecock Hills or Pebble Beach.
In a normal year, roughly half of the field comes from qualifying, though the vast majority of the guys who make it were exempt from the local stage and went straight to sectionals. The most recent winner to come from a sectional was Lucas Glover in 2009 at Bethpage Black, with Michael Campbell also pulling it off in 2005 at Pinehurst.
It's much rarer to make it through both local and sectional. Rare, but not unheard of. A number of guys—touring professionals, teaching pros, college players, teenagers, insurance salesman—have made it through both rounds and then left their mark on the Open itself. In light of today's news, here are a few of the best.
The World Golf Hall of Famer's career got off to a solid start in the late 1950s, when he broke out on Tour and nearly won a couple Masters. But he experienced such a dramatic loss in form that he had to play in a local qualifier for the 1964 U.S. Open. Good thing he did—after nearly collapsing from opprsive heat during a 36-hole final day, Venturi ended up winning at Congressional, a comeback significant enough to earn him Sports Illustrated's Sportsperson of the Year.

Orville Moody, 1969

Moody won exactly one of the 266 tournaments he played in during his pro career: the U.S. Open at Champions Golf Club in Houston, And like Venturi, he did so after playing his way through both local and sectional qualifying. He is the last player to win the championship after such a journey.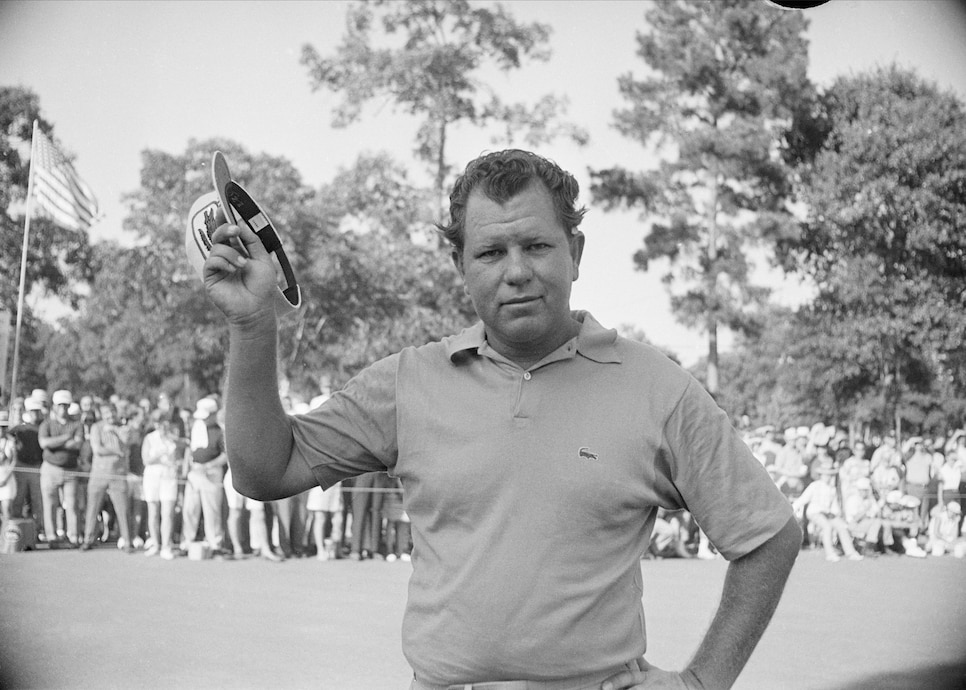 Orville Moody waves his cap after winning the 1969 U.S. Open.
Bettmann
John Peterson, 2012

Peterson had a fantastic career at LSU, where he was a three-time All-American and won the NCAA individual title in 2011. But in the spring of 2012, he was just a fledgling pro teeing it up in a local qualifier for the U.S. Open. He played his way through local and then sectional to book his place at the Olympic Club. It turned out to be the best week of his professional career—he made a hole-in-one on Saturday, finished T-4 and made $276,841. Peterson's had a strange run since then, playing his way to a PGA Tour, then struggling with injuries, then retiring at age 29, and then seemingly un-retiring shortly thereafter. No matter where his roller coaster golf journey takes him, he'll always have that week at Olympic.
Jason Gore, 2005

Gore, who actually works for the USGA now as a player relations director, was on the precipice of the impossible 15 years ago. He'd played his way through local qualifying, through sectional qualifying, made the cut at Pinehurst No. 2, and found himself in the final group of the U.S. Open alongside World No. 5 Retief Goosen. Sunday itself was a disaster for the big guy, Gore's 14-over 84 seeing him plummet all the way to a tie for 49th. He held it together for so very long, but he couldn't hold it together long enough.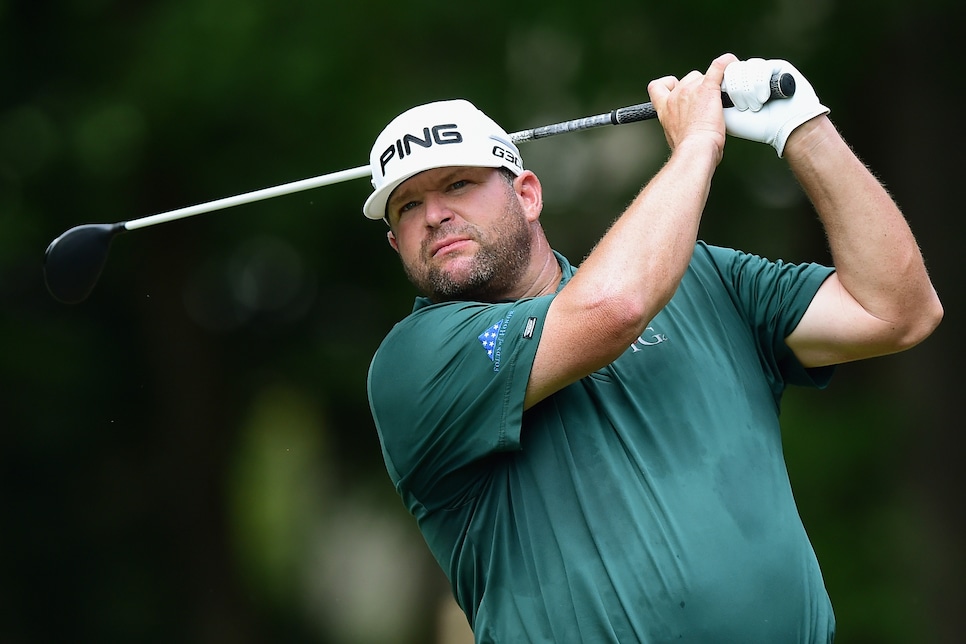 Local and sectional qualifier Jason Gore played in the last group on Sunday in the 2005 U.S. Open.
Jared C. Tilton
Andy Zhang, 2012

A cool thing about the U.S. Open qualification process is there's no age limit. If your handicap is low enough, have at it. Fourteen-year-old Andy Zhang did so back in 2012, when he made it through local qualifying only to lose in a playoff at Sectionals. Dream over, right? Nah. He got into the field as an alternate when some of his older competitors pulled out with injuries, opening a spot for the youngest player in U.S. Open history. He shot 79-78 to miss the cut by a million, but that's not really the point.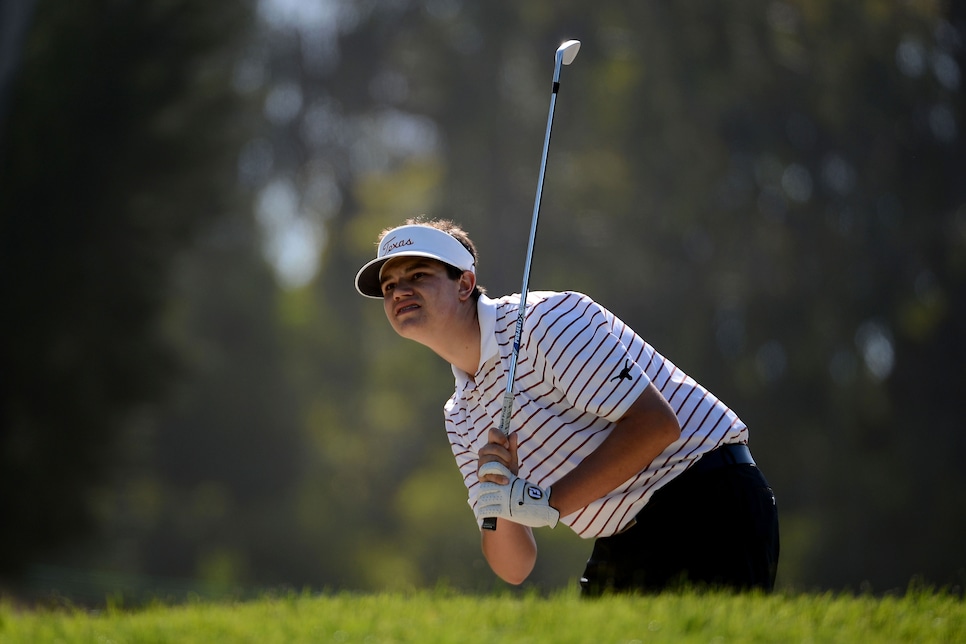 Beau Hossler plays a shot during second round of 2012 U.S. Open.
Harry How/Getty Images
Beau Hossler, 2012

The 2012 U.S. Open was quite the party for local qualifiers. In addition to Zhang and Peterson, 17-year-old Beau Hossler joined in on the fun. It was actually his second straight year qualifying for the Open—not sure why playing in the U.S. Open doesn't get you into at least Sectionals for the next year—and he made it count at Olympic Club. Hossler briefly held the solo lead at two under on Friday before a late collapse saw him tumble down the board and lose low amateur honors to some guy named Jordan Spieth.