Courses
Nothing could be finer...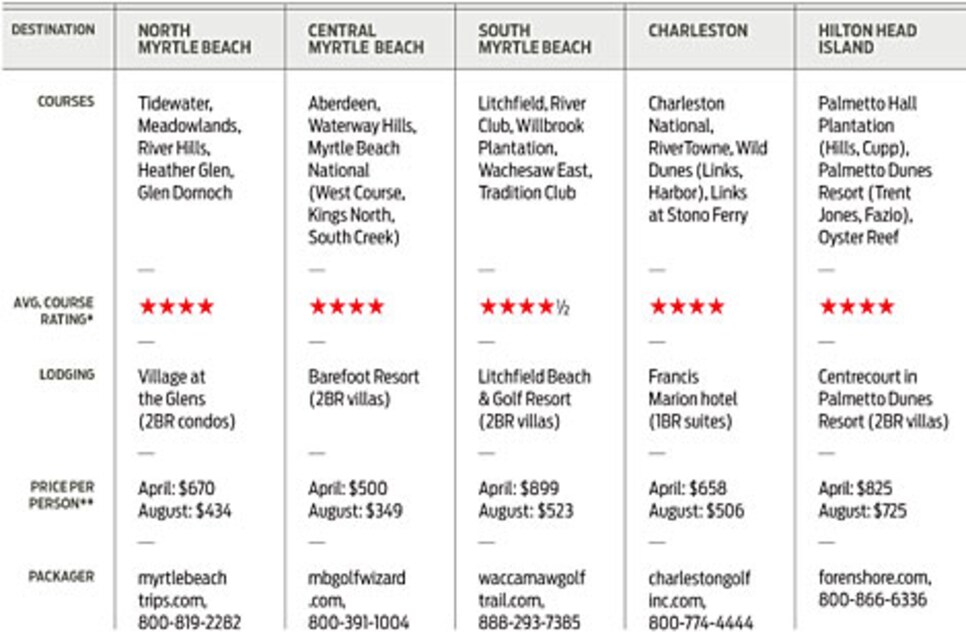 Star listings from 1 to 5 are derived from readers' Best Places To Play ratings.
Along the South Carolina coastline you'll find great golf at very attractive rates. But which area to choose? We called tour packagers in five favorite destinations and got price quotes for three-night, five-round getaways in April and August.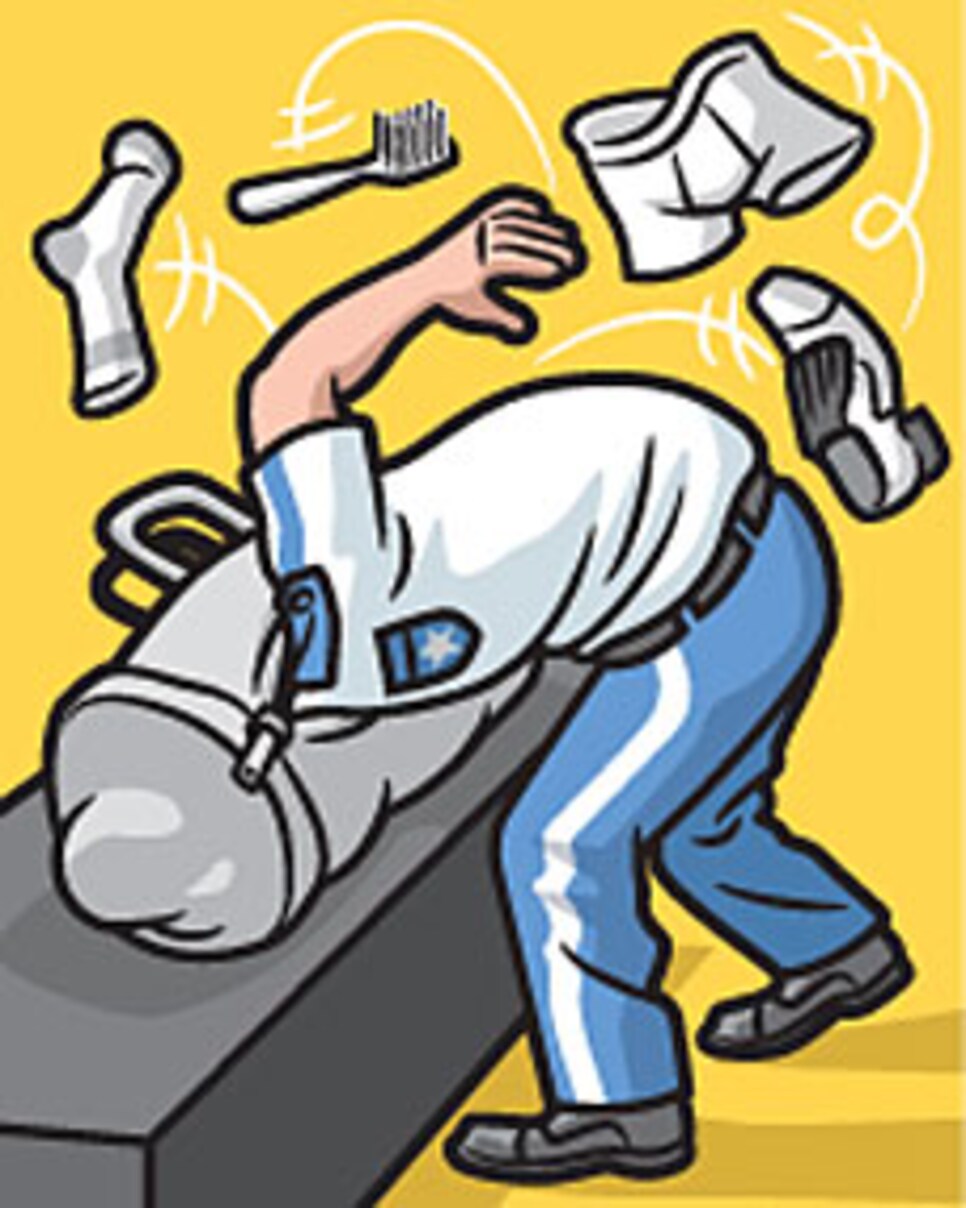 Q I've noticed my golf travel bag gets a note that it has been searched by TSA more often than my regular luggage. Why is this, and what are they looking for?
Kevin Price / Madison, Wis
A Whose golf travel bag isn't a collection of tees, smelly socks and multiple pieces of paper from the Transportation Security Administration (TSA)?
I feel a sense of violation every time I get a notice of inspection from the TSA, but I trust my Ballybunion ballmarker isn't on the list of prohibited items.
According to Greg Soule, spokesman for the TSA, the contents of a regular suitcase can be scanned by an X-ray, but every golf travel bag gets physically searched.
"The metal or graphite clubs and the contents of pockets on golf bags can clut-ter the image on the X-ray machine," Soule says. "That's why we physically inspect the clubs. When we open a bag, we leave a notice of inspection. If there's no note, it means we used one or sev-eral other screening methods for explosive detection. Our priority is finding threatening objects."