The Loop
The superstar who wasn't: Sam Randolph and his second chance
Sam Randolph once was a legend in its embryonic stage -- a heralded amateur, a PGA Tour winner in his rookie season, who lost his way by seeking answers to questions that need not have been asked.
How good was he? Billy Andrade once gave me this definitive description:
"God, he was awesome. What I remember about Sam Randolph was playing in the Junior World Cup at Portmarnock in Ireland. He hit the best shot I've ever seen, on the 15th hole, 180 yards, pot bunkers on both sides, a skinny green. The wind was 50 miles an hour, dead into us. It was blowing so hard I couldn't even swing. He hit a 1-iron that he'd bent into a zero-iron. It never got more than a few feet off the ground and he hit it an inch from the hole."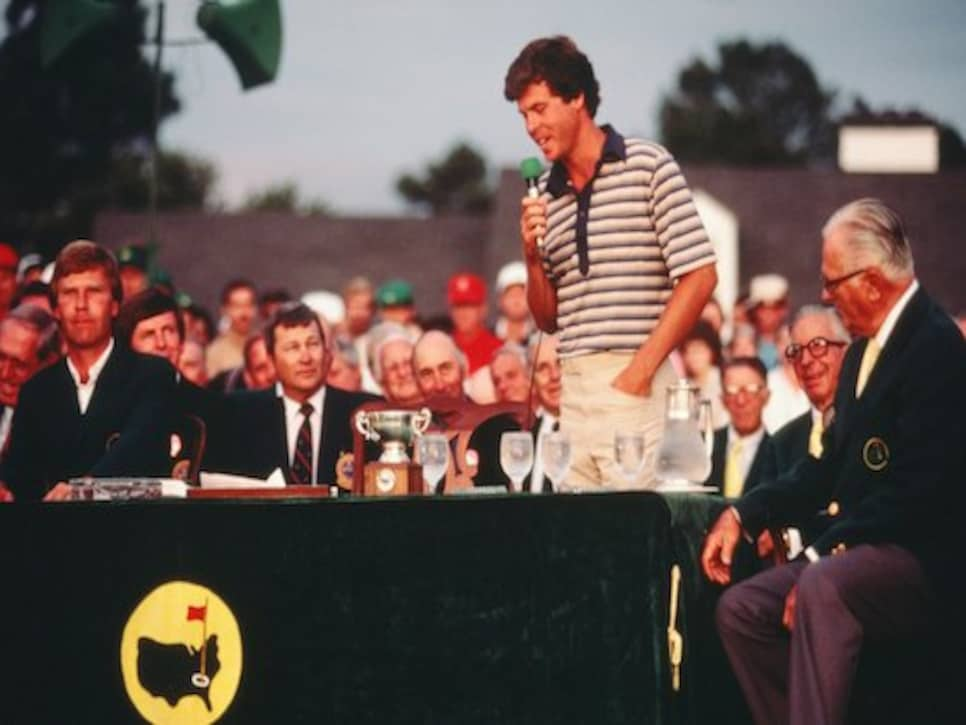 Randolph won the U.S. Amateur in 1985, won the Haskins Award as the best college player the same year, was twice the low amateur in the Masters (see photo above) and once in the U.S. Open.
"As good a talent as I've ever seen," his college coach at USC, Randy Lein, said. "You could count on him to be a superstar."
His undoing was that he sought ways to get better. In doing so, a quintessential feel player became hopelessly entangled in swing minutiae. It effectively spelled the end of his PGA Tour career and he became a teaching pro.
Randolph turned 50 last week and is making his Champions Tour debut at the Senior PGA Championship in Benton Harbor, Mich., today.
Several players through the years successfully have used the Champions Tour as a second chance. What a story it would be if he were to join them.