The Loop
The sports world stared straight into the eclipse and the eclipse stared back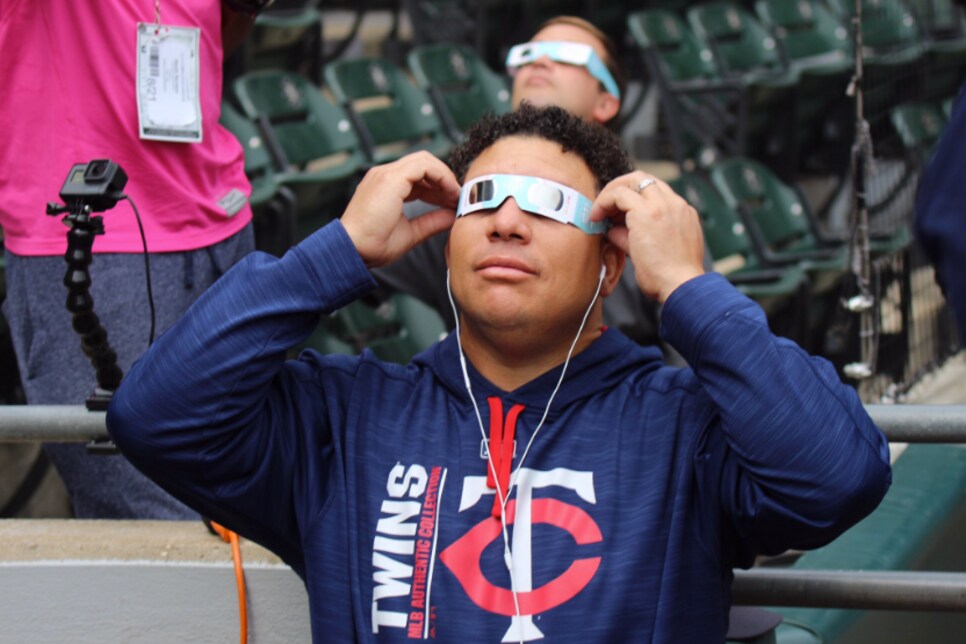 Hey, so there was an eclipse today. The sports world was ready (except for Kyrie Irving). Shade was thrown. Accounts blocked. Was it elite? Depends where you stand.
Most enjoyable to me was the apparent competition coaches were having to see who could care the least about the eclipse.
Coach Muschamp of USC wondered if people were kidding him and had "no idea" about anything about this goldurn supernatural science mumbo-jumbo.
John Harbaugh also pretended he hadn't heard about it. He wasn't impressed by the 80% showing, either. Not elite.
John's brother Jim, on the other hand, greeted the eclipse with "an enthusiasm unknown to mankind."
Nick Saban said he'd already seen the eclipse. Man can read a D.
Bill Belichick allocated the eclipse three-ish words in a press conference, which frankly is more than I would have thought.
But going by the amount of time put into this effort (hopefully less than a minute and a half), the West Carolina Catamounts might be the most dedicated team of all.
And I guess John finally came around. He canceled practice today, but didn't admit it was for some 80% bullshit.

And then, of course, there's the insouciant Pete Carroll. Folks, treat your eyes to a once-in-a-lifetime totality of chewing gum. Don't stare too long at those ivory shovels, though.
Boston College's Steve Addazio, a real guy's dude, was going to take the damn thing head-on, as nature intended.
Addazio hasn't reported back, but Odell Beckham got similarly lit.
(For the record, I'm pretty sure OBJ staged that. Guess we'll find out week one.)
Comedian Aaron Rodgers made a really great joke. A+, Aaron.
A bunch of NBA teams also ran a joke into the ground. Here's the best of "blocking the Suns." You can look up the rest.
The 76ers maximized Joel Embiid. This is a favorite.
The OKC Thunder made what seems like maybe some sort of whiteout joke. I don't know.
This one also puzzled me.
The always wholesome Tiger Woods shared a very nice family-friendly photograph.
We know Shaq can take a joke...
Isn't having it. (Not even Warrin' Moon? War on moon? Where'n moon? Ok.)
And we all know that the science was, of course, certain. But at the end of the day, one question remains unanswered: Will Kyrie come around to #TeamRound?
The Rock might have given him an out, though.
And while we're here, this is one of the funniest pictures I've ever seen.