The Loop
Five questions with 'The Short Game' director Josh Greenbaum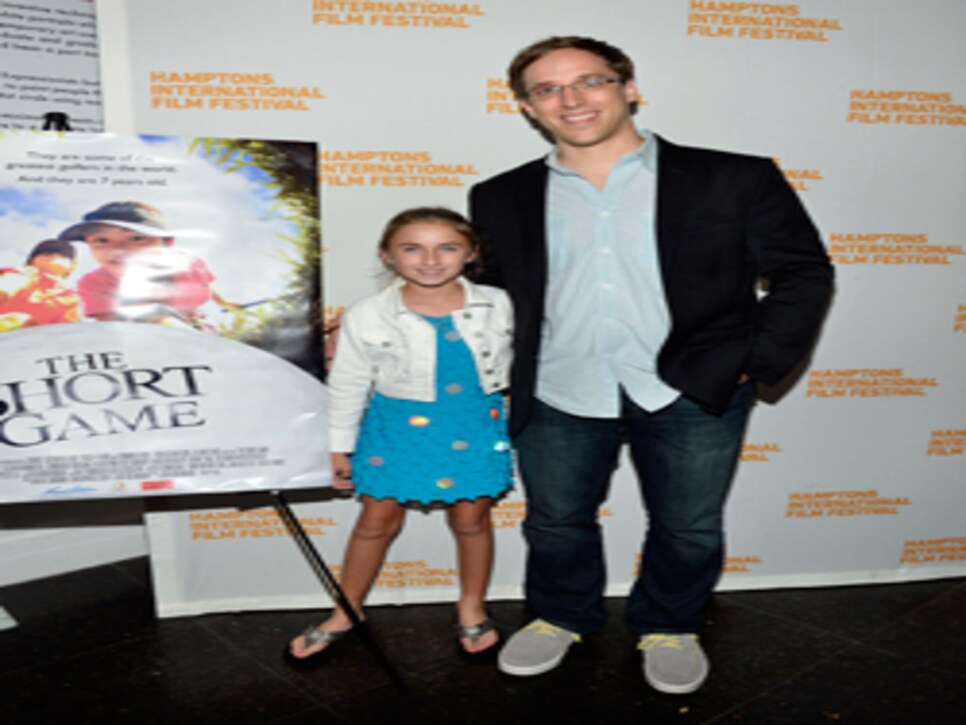 As a filmmaker, I love finding a new world, but that can also mean going into a world we already know, but with a new perspective. We all sort of know the golf world or the sports world, but we've never really seen it from the 7-year-old's perspective. It's enlightening, I think. Inspiring, too.
Q: What was most enlightening about the kids?
First, how they have a short memory -- on bad shots and good ones. The other thing I saw is that when they step up to the shot they always see the flag, they always see where they want to go. We, as adults, see those hazards, and they can start to get bigger and bigger. Focus on where you want to be, not on what's in the way.
Q: Is this a film about the kids or the parents?
I truly think it's both, and I don't want that to sound like a cop-out answer. To me, the kids are the stars of this film. They are the leading cast, and the parents in many ways are the supporting cast. It's just a wonderful age to follow. It's sort of that last age before you become really self-aware.
Q: How is the parents' role unique in golf?
Dan Van Horn of U.S. Kids Golf told me early on how the idea of kids playing golf with their parents was so important to him, that there was so much benefit to having your dad or your mom out there with you on the course for a couple of hours, building a relationship. That's bigger than learning a game, bigger than trophies.
Q: Do you think any of these eight are destined to be great?
They all have the potential. I feel like these kids are going to be incredibly successful at whatever they do. It certainly makes me think of doing a follow-up documentary.
[Photo: Eugene Gologursky/Getty Images]