Equipment
The PGA Championship and practice-round shorts: Our take on Year 2
The PGA Championship at Bellerive was a momentous tournament. It marked the 100th PGA Championship, Brooks Koepka's third major win and the second time the PGA of America allowed its PGA participants to wear shorts during the practice rounds. Some embraced the calf-show, while others stuck to what they knew—whether it was intentional or not. Like, in the case of Dustin Johnson, who simply forgot to pack shorts, out of habit.
"Yeah, I definitely forgot to pack [shorts]," Johnson admitted.
A few other modest-legged stuck with pants including Tiger Woods, Justin Rose and Rickie Fowler.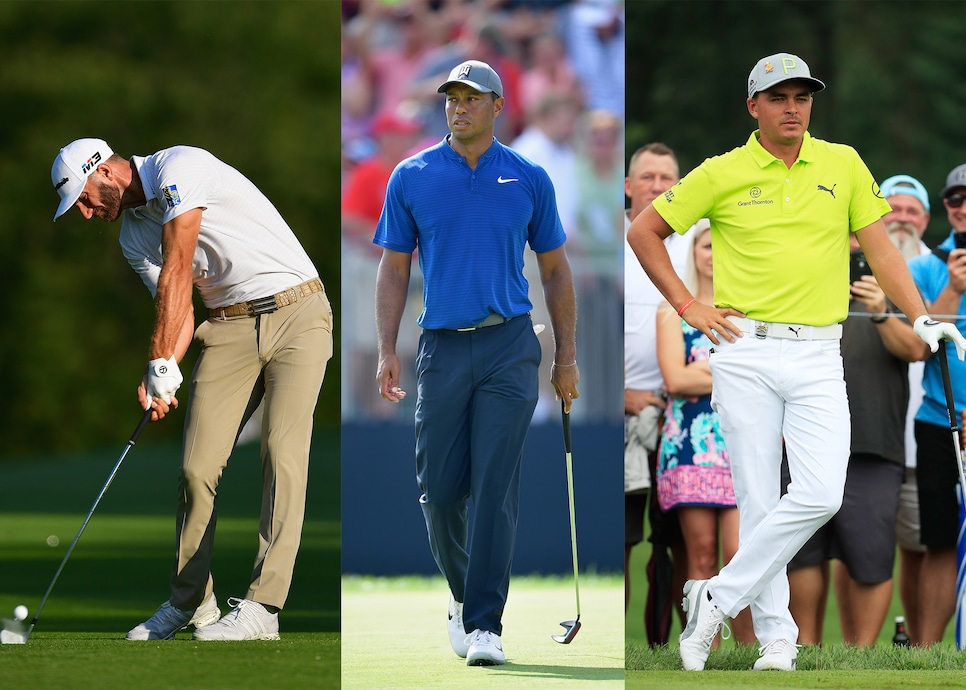 Beau Hossler says he understands why some of the older and more traditional players might not like shorts during tournaments, but the West Coast native thinks shorts are perfectly acceptable for tournament prep, whether in a designated practice round or not.
"I exclusively wear shorts when I play outside of tournament play," Hossler said. "I'm from California—I wear rainbows and shorts, that's what I do."
Xander Schauffele missed the memo that shorts were allowed. He's on board for wearing shorts during practice rounds, but was appalled by some of the styling at Bellerive.
"Some guys out there, they look really bad in like shorts and long socks," Schauffele said. "I don't like that, it doesn't look good."
We'll admit, seeing the best golfers in the world not wearing pants is still cringe-worthy but let's take a look at the pros who pulled off the look.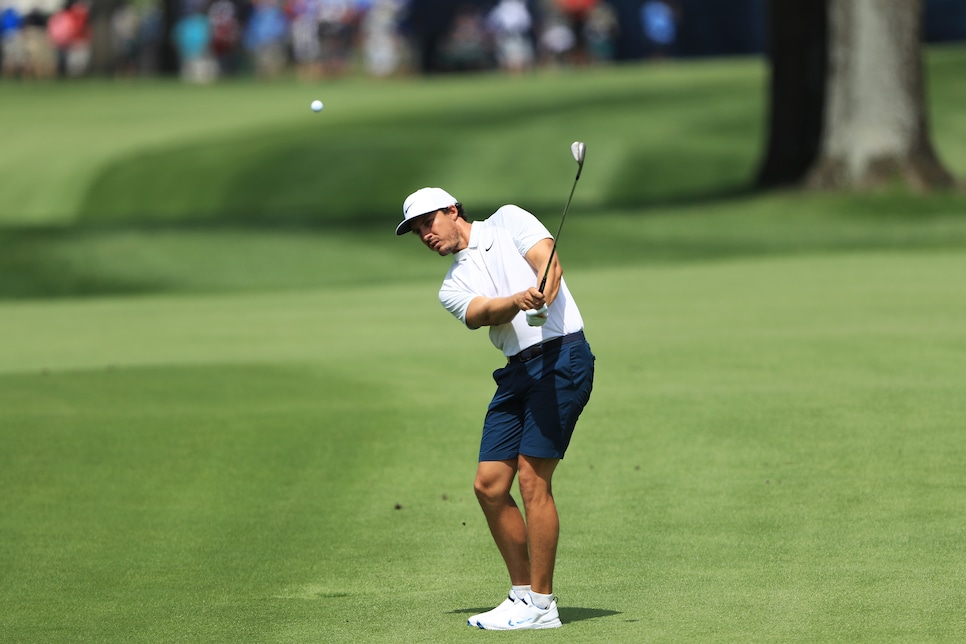 Jamie Lovemark's shorts ensemble was one of the best out there. His Nike shorts were shorter than a typical pair of golf shorts, which combined with a buttoned-up white golf shirt, made for an ultra-modern and stylish look. The general rule with shorts are for them to fall right above the knee, but the Californian is obviously well-versed in wearing shorts and chose a great fit. The tailoring was clean, avoiding a sloppy wide-leg look and he matched the belt to the short color for seamless accessorizing. The navy colorway is classic and matched well with the Limited Edition Nike Golf Tour Premiere PE golf shoes with a blue camouflage print.
Jordan Spieth's full-heathered look in the practice round was another example of great shorts styling. He looked young and extra athletic in the flat-front Under Armour Showdown Vented shorts. The breathable mesh body fabric certainly kept Spieth cool and the stretch waistband is ultra comfortable. The UA Playoff shirt in a bright heather green contrasted well against the shorts to brighten up the entire look.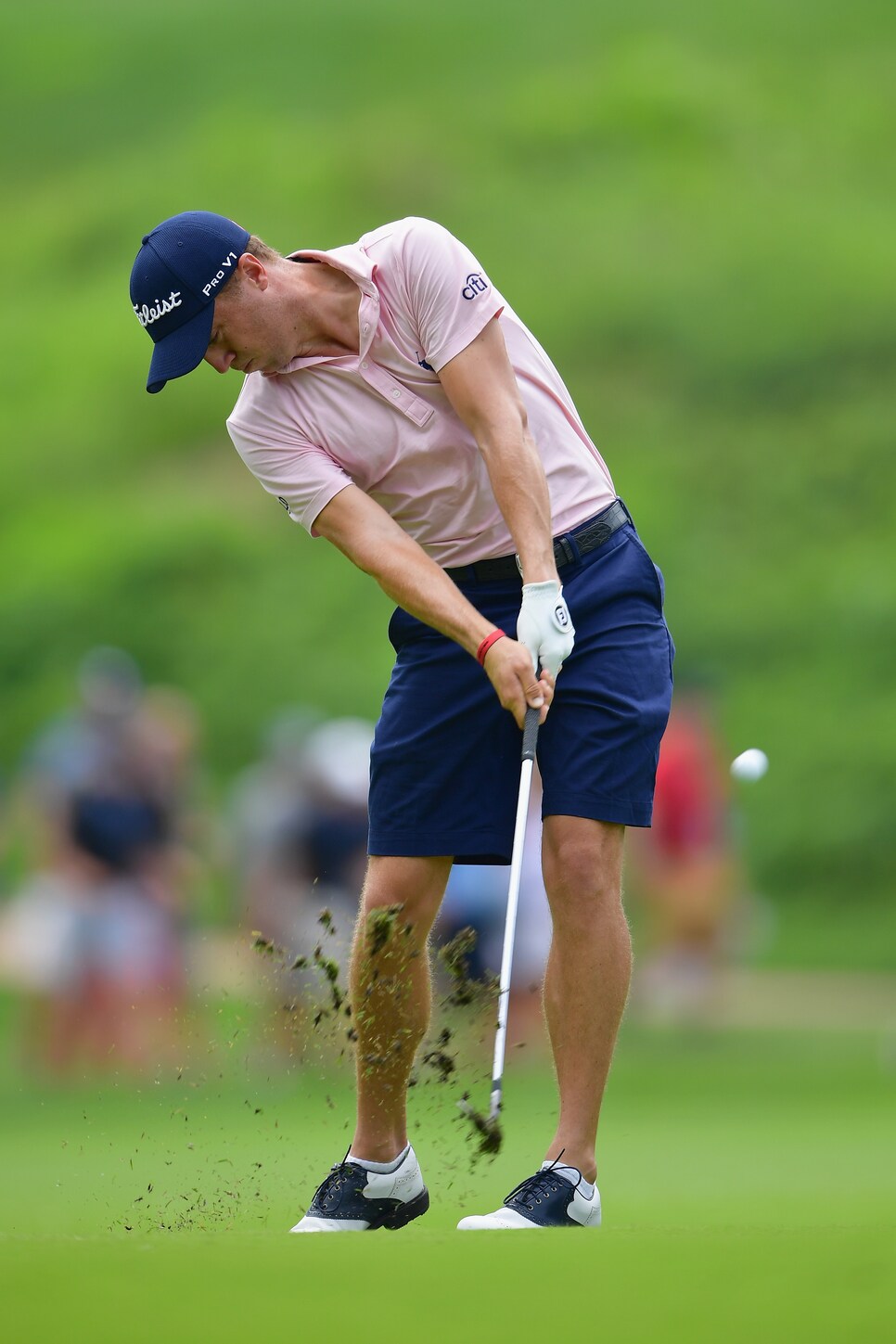 As evident at Bellerive, navy shorts are the most popular colorway. Inherently shorts create a more casual look, but the regal color adds class so you can wear them to semi-formal occasions post-round. The always-stylish Justin Thomas put navy in play for his shorts selection with the Ralph Lauren Classic Fit Stretch Short. Adding a solid light pink Ralph Lauren Active Fit Stretch Lisle golf shirt and his favorite blue-and-white FootJoys, Thomas maintained an upscale look in the informal bottoms.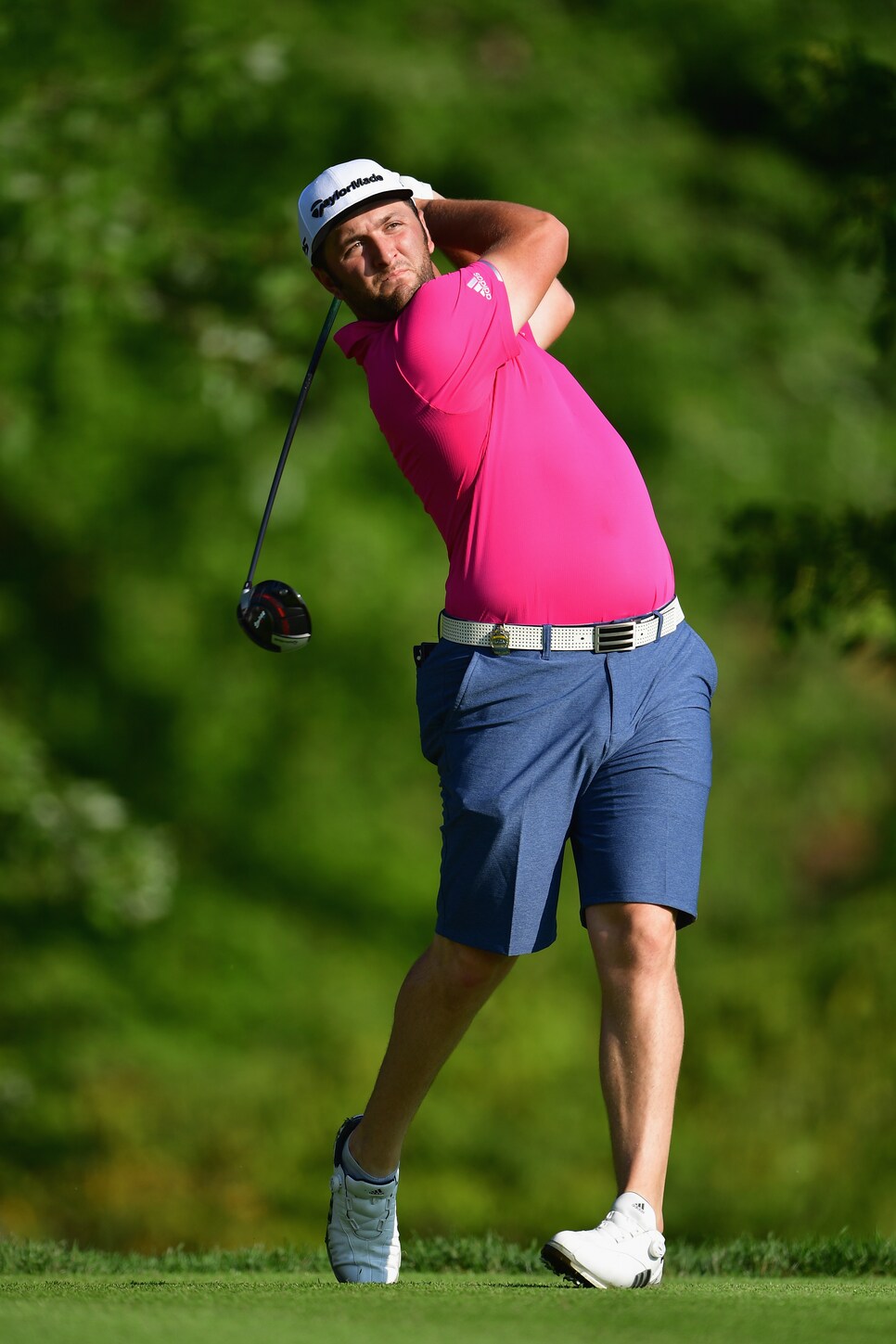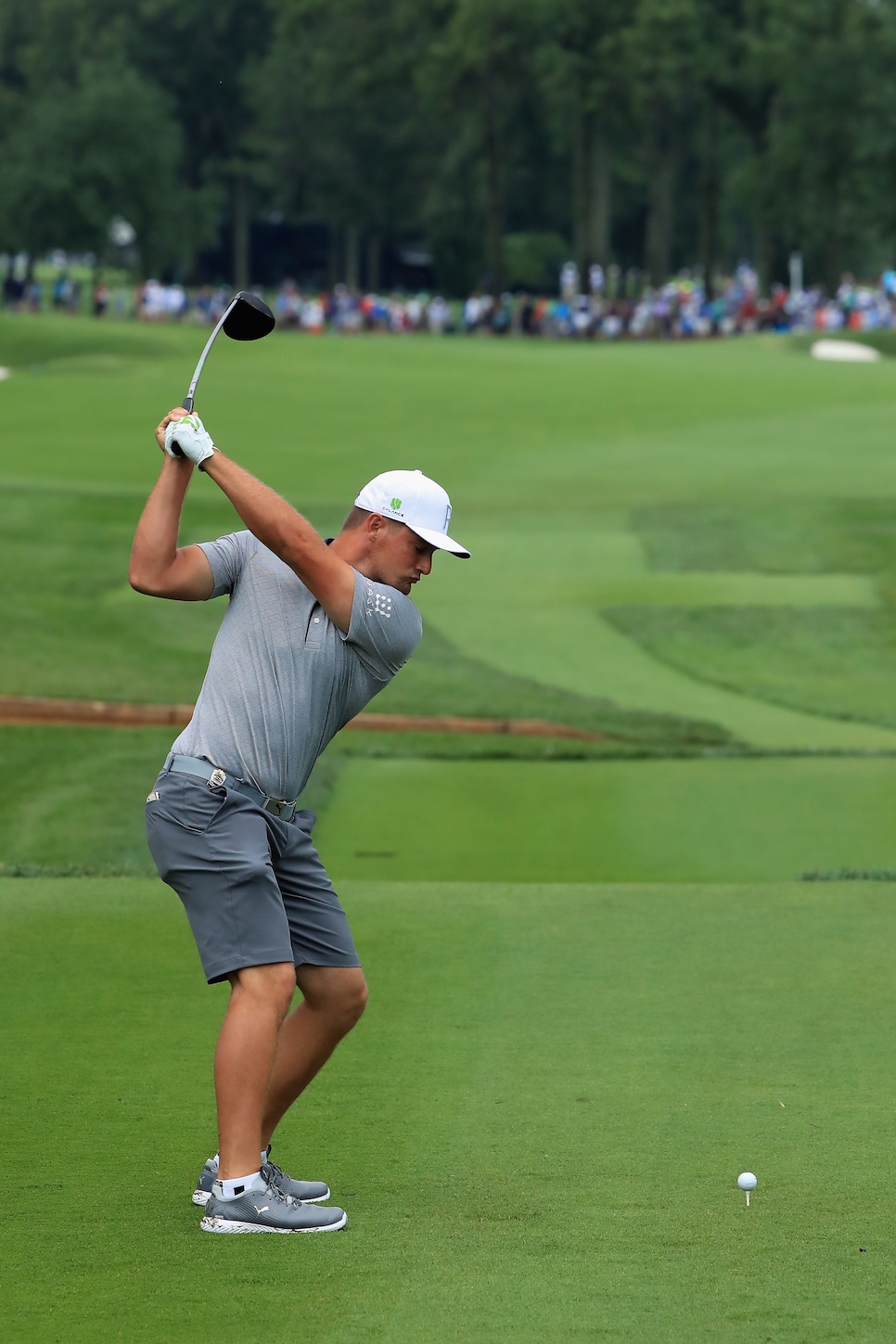 Going off the navy train was Bryson DeChambeau in his all-gray outfit. He paired a dark gray pair of Puma Essential Pounce Shorts with a lighter gray golf shirt. The 24-year-old stayed consistent in his accessorizing with a gray belt and golf shoes, then topped it all off with a gray accent on his white Puma P Cap. While the color may create some trepidation for the sweat-prone, the right sweat-wicking and breathable fabrics, like Puma's dryCell Design, will keep you cool and sweat-mark free.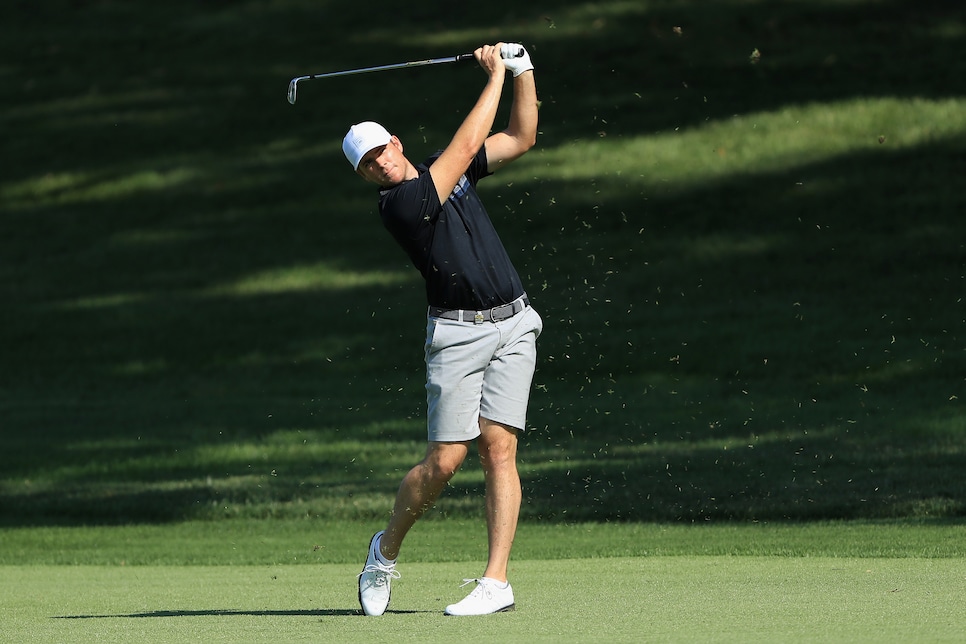 Luke List also went for gray shorts for his practice round in the TravisMathew Keen bottoms. Gray is a great way to balance out a black golf shirt, like List did with the You Got 5 Golf Shirt. The Keen shorts also were great for the heat because they have more stretch than the traditional golf short, are extra sweat-wicking and stay wrinkle-free beyond 18 holes. These shorts were on the shorter side for a fashionable and flattering look.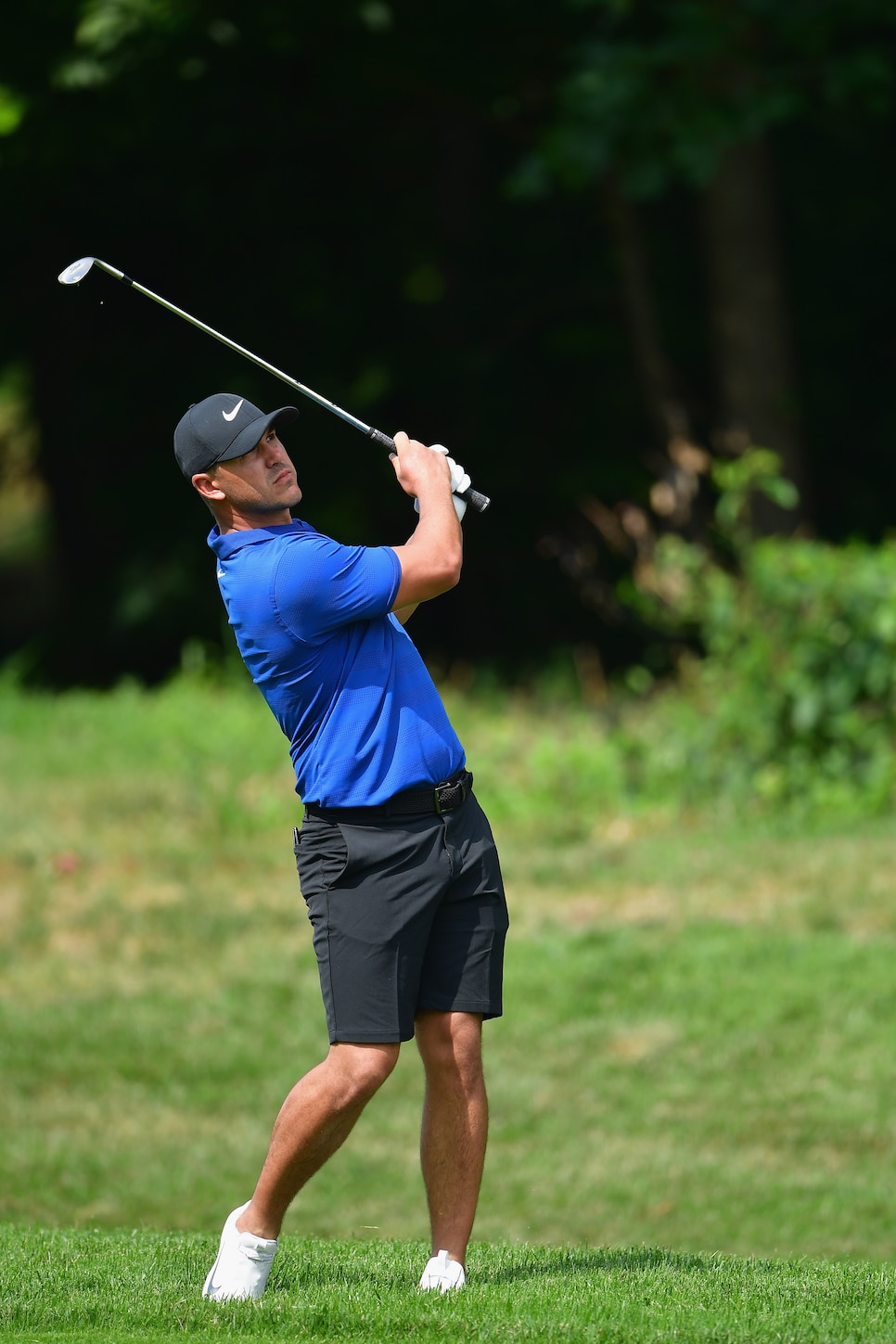 Let's not forget the tournament winner's display of shorts. Brooks Koepka expertly navigated the shorts landscape with a pair of black Nike shorts and a solid royal blue shirt. Matching two solids like these together creates a no-fail look for the course and any post-round plans.