Podcasts
Longtime Will Zalatoris mentor Scott Fawcett on deleting tweets, 'stupid commentating' and why Zalatoris is a far better putter than you think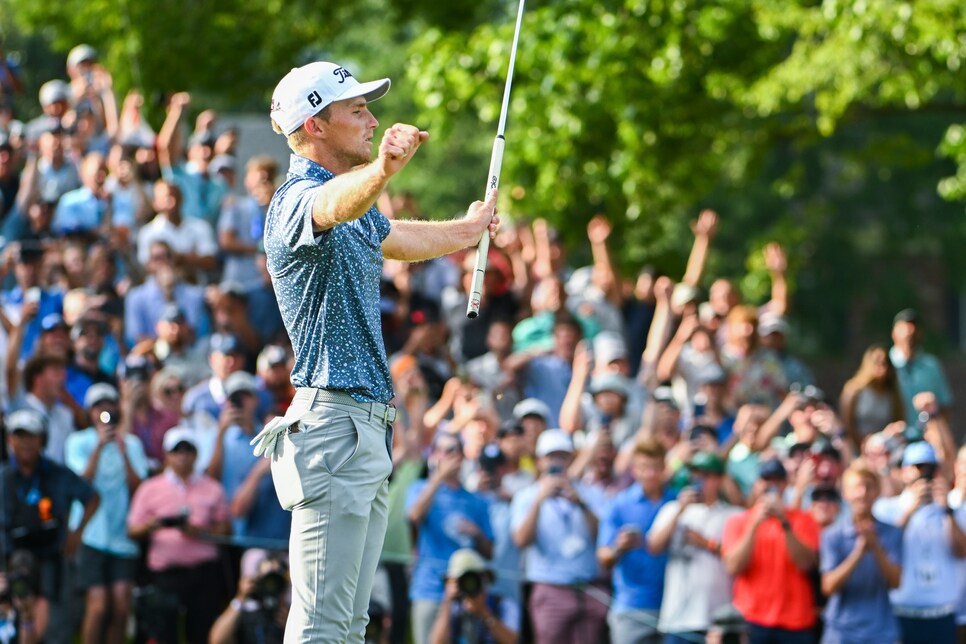 While some of us were sweating out our Will Zalatoris outright tickets this past Sunday, Zalatoris' longtime mentor Scott Fawcett was sweating out something a little more serious: confirmation of the 10-plus year process for one of his former pupils.
Of course, Fawcett already knew his DECADE system was working, as Zalatoris has become one of the best players on the planet over the last two years. But the former Wake Forest Demon Deacon was still chasing an elusive victory, his balky putting stroke from short distance seemingly failing him in some crucial moments.
That putting stroke became a topic of discussion during the broadcast of the FedEx St. Jude Championship, and Fawcett had had enough of that same tired narrative. It launched a F-bomb-laden Twitter diatribe in which Fawcett took aim at NBC's Dan Hicks and legendary putter Brad Faxon. The tweets have since been deleted, though Justin Thomas jumped into the fray with screenshots of each one, asking Fawcett to "show some class and respect if you are as professional as you claim to be."
On Monday, Fawcett joined as our guest on The Loop podcast, explaining that his tweets from Sunday afternoon were meant as a joke. In our 40-plus minute discussion with the self-proclaimed data nerd, Fawcett also broke down why Zalatoris is a far better putter than we realize and why his Twitter beef with Faxon goes farther back than many realize. Please have a listen to the full podcast below: