Podcasts
Why JT should make the Ryder Cup team and the best bet in golf is unveiled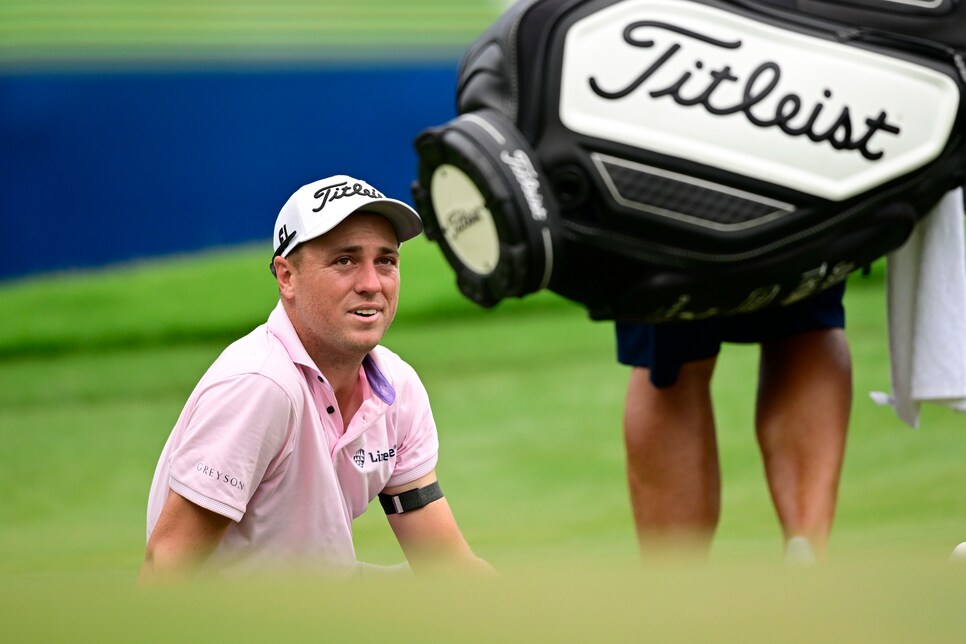 Everything about Justin Thomas' recent form should have U.S. Ryder Cup team captain Zach Johnson running for the hills in regards to Thomas being a captain's pick. His iron game has been poor, his putter has been as cold as ever, and if not for the fact that he gained over six strokes around the greens last week at the Wyndham Championship, he would have never even had the slim chance he had to crack the top 70 on the 72nd hole at Sedgefield.
The flip side of the argument, of course, is that it's Justin Freaking Thomas, who has emerged as the heart and soul of the American squad in the Ryder and Presidents Cups of late, especially in the absence of Patrick Reed. The U.S. has won four of the five biennial team events he's competed in, and each time JT has factored in enormously. He has a record of 16-5-3 lifetime, never losing more than one match in any of them. Should that be enough to make the team? The European side has proven time and time again that experience can often beat recent form, and JT would be one of the most experienced players on the team should he earn a selection.
But is it fair to the guys who have great recent form and better overall statistics over a two-year sample size than Thomas has? We debated this topic on this week's episode of The Loop podcast, among other things. Plus, our guest this week, ESPN Senior Stats & Info Researcher David Gordon, unveils his famous "Double Hammer" bet that's sweeping the Golf Twitter gambling community. He explained his criteria for the Double Hammer in the clip below, and he was kind enough to share it with us first before tweeting it out to the masses ahead of the FedEx St. Jude Championship:
Didn't think we'd make it that easy for you, did you? To hear the Double Hammer, plus much more, listen to the full episode below, and please like and subscribe to The Loop wherever you get your podcasts.