The Golf Digest Podcast: Former NBA All-Star John Starks on what it's like to play with The Donald, and whether golf played a role in him being traded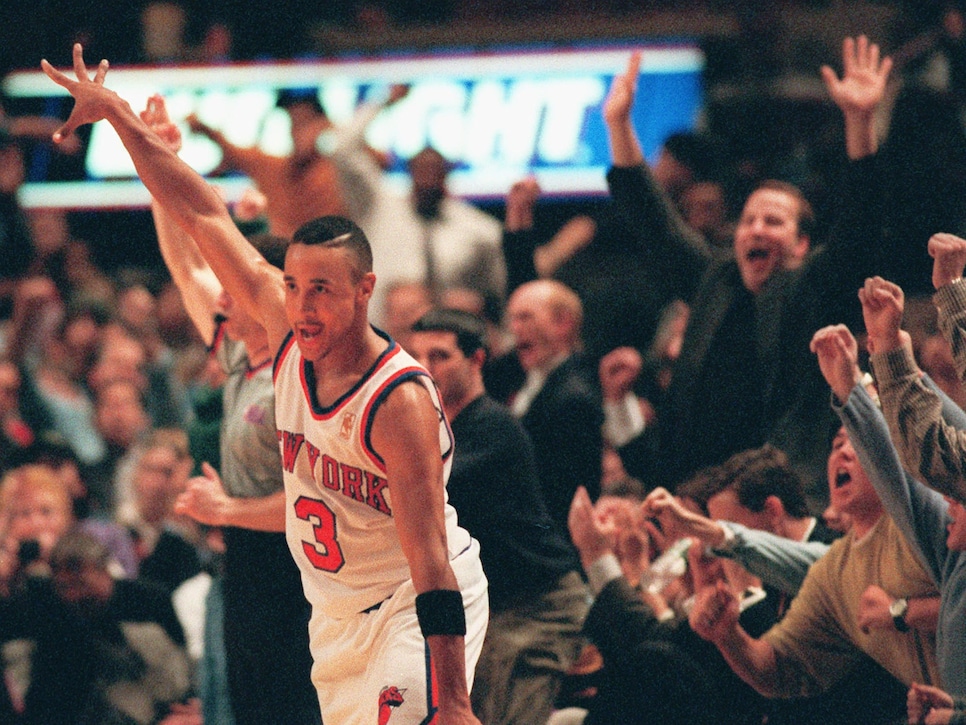 From bagging groceries to stops at four different colleges to toiling in the minor leagues, John Starks' perseverance and toughness made him a crowd favorite at Madison Square Garden for nearly a decade. And although it took him awhile to find his place in the NBA, he became a key cog for some great New York Knicks teams, including becoming the first undrafted player to make an All-Star team in league history.
Now 50, all of Starks' athletic energy goes into his golf game, which has excelled of late as well. A three-time defending champion at Oronoque Country Club in Stratford, Conn., Starks holds a 3.6 handicap index and plays as much as six times a week when he's not working as the Knicks' Director of Alumni Relations.
He took the time to sit down with us at Stamford Cigar Lounge, of which he's a co-owner, to discuss his love of the game, playing golf with the likes of Donald Trump and Michael Jordan, whether golf was a factor in him being traded from New York, and how the low point of his professional career (Knicks fans, you know what we're talking about) led to him picking up the sport. Have a listen: