News
The empty spot in Ernie Els' closet
The Masters has been a source of heartbreak for the Big Easy, but he has come to terms with not winning a green jacket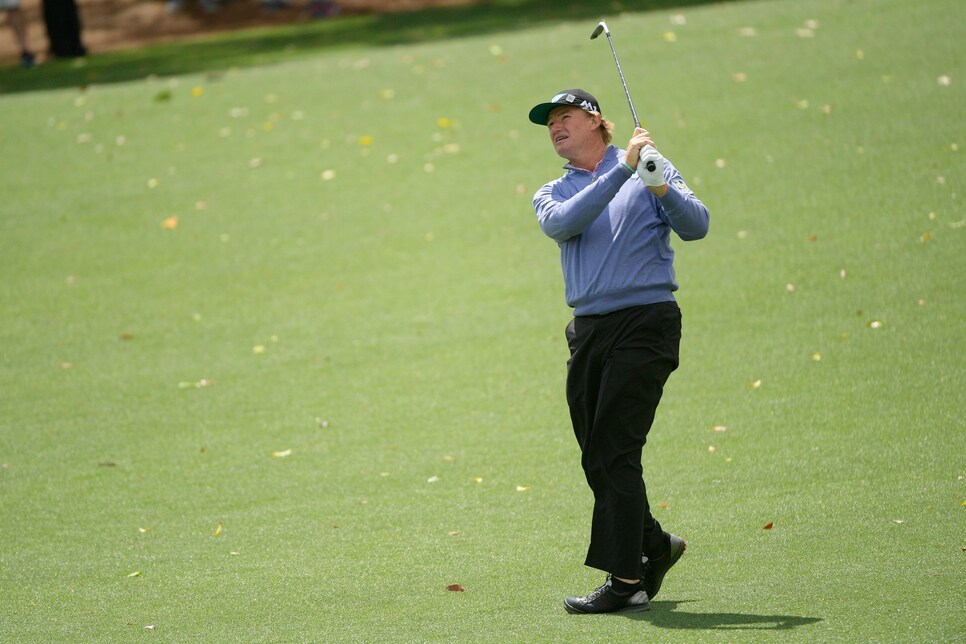 AUGUSTA, Ga. — Ernie Els didn't know how he'd feel stepping onto the first tee at Augusta National Thursday afternoon to open what will likely be his final Masters. He wasn't going to overanalyze it, nor try to escape it.
After competing here 23 times in 24 years, after coming so close to winning in 2004, after six-putting the first green from three feet a year ago, the time had come for Els to reflect on what a great run it had been.
"When the event starts on Thursday, you're going to start feeling how you're supposed to be feeling, I guess." Els told me after coming off the course on Tuesday morning. "But I am trying to look around with more intent, just in case this has been the last one. If it doesn't happen again, I'm fine. I've had a great time."
Now 47, Els came to Augusta from South Africa in 1994 and made a big splash with a top-10 finish in his first Masters. Two months later he won the U.S. Open at Oakmont and was off to a Hall of Fame career.
In a world without Tiger Woods, who knows how many major championships Els would have won? But when it came to the Masters, it was never Tiger that got the better of him. It was Phil Mickelson.
The image of Els on the practice putting green, slumping over when Mickelson broke his own 0-for-46 streak in major championships, is unforgettable. Els closed with a 67 that day, but lost out on a playoff when Mickelson made an 18-footer for birdie on the 72nd hole.
Els was 34 at the time, in the prime of his career, with three of his four majors in the books—two U.S. Opens and the first of two Open Championships. It's easier for the Big Easy to admit today that it was a blow that he never totally recovered from.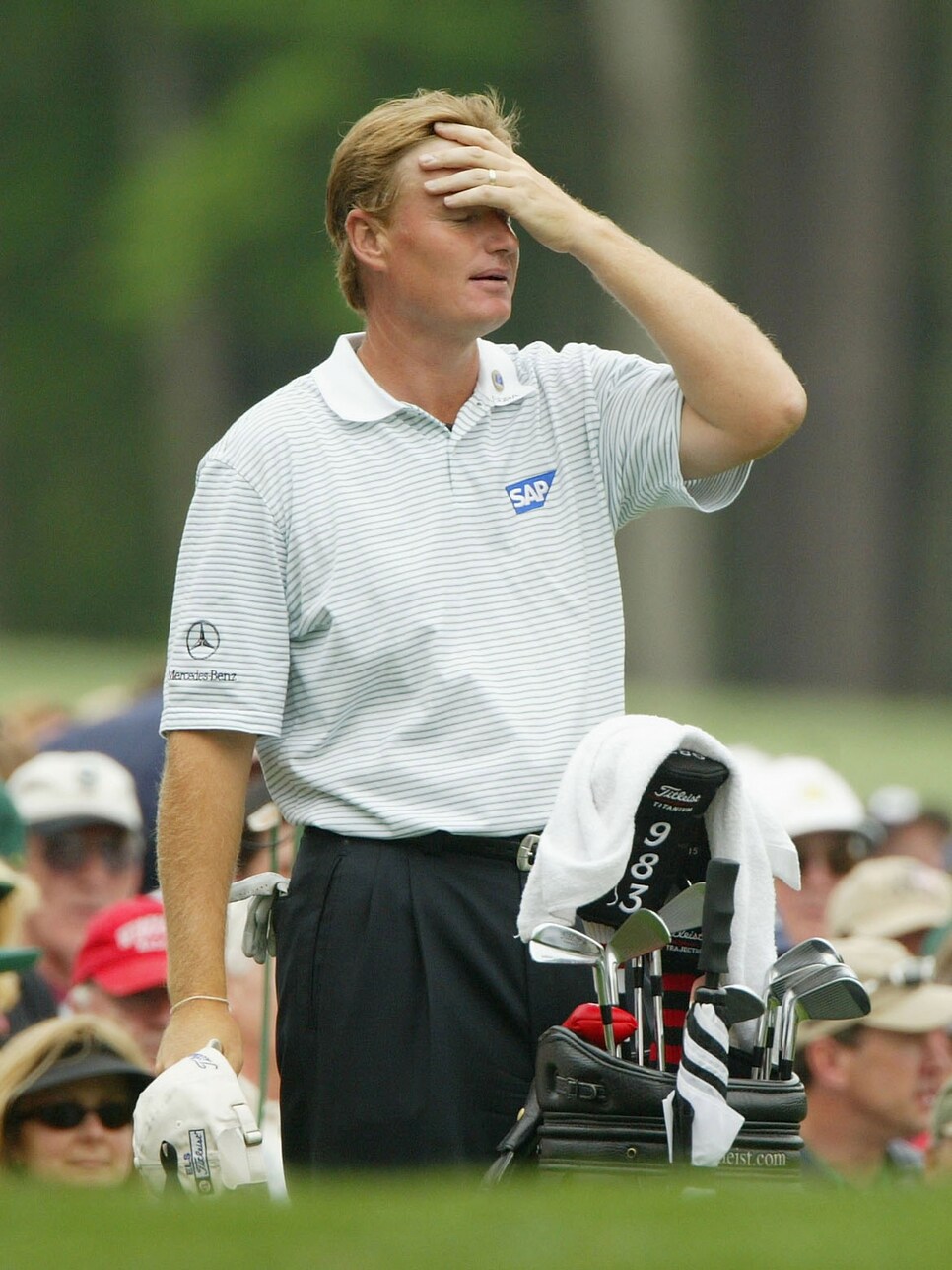 "I think that affected me quite a bit, but, as I look back, to be in a battle like that for the green jacket, that's a special moment in itself, whether you win or lose," Els said. "But it was a special occasion for Phil. He had been through a very tough time with his grandfather just passing, and he made the putt he'll never forget, and one man's ecstasy is another man's agony basically in this game. I wasn't quite the same after that, but I'm fine with that, I'm at peace with that. It was a great battle and to play that kind golf on a final day is special."
Eight years later, with his career at a low point, Els won the 2012 Open Championship at Royal Lytham, which earned him a five-year Masters exemption. But the last four years have not been kind. Fighting the putting yips a year ago, he opened at Augusta with the worst first-hole score in tournament history (9) on his way to an 80. The fact it was the Masters probably kept him from walking off the golf course.
"I don't know how I stayed out there," he said then. "But you love the game and you've got to have respect for the tournament."
While he has seemingly run out of patience with Augusta, and his hopes of playing with daughter Samantha (recently accepted to Stanford) in the Par 3 Contest were washed out, his goal is to make the week a celebration no matter what happens.
To that end, he played the last six holes Thursday in three under to shoot even-par 72 in the opening round. That final hour on the course gave all the friends and family members that traveled to Augusta all the way from his home in South Africa some hope when they gathered at the two houses Els rented for the week.
That group of Afrikaans should keep Els' spirits up, no matter how he finishes. Els' form has been "atrocious" with nine missed cuts in his last 10 tournaments. His back is also hurting, but somehow he'll gut through it.
"It'll take a big effort from me," Els said. "But I'll play this course on one leg if I have to."
Els, Lee Trevino and Rory McIlroy are the only golfers in history to have won at least four majors without a Masters. Mickelson said at his news conference this week that Els and Greg Norman were the two players "that you know are going to win the Masters, and yet they haven't done it," adding that he thought Els could one day still do it. "He's still got a lot of game in him," Mickelson said.
Gary Player, the godfather of South African golf, can offer a more balanced view on the disappointment of Ernie never winning the Masters.
"I love Ernie," Player told me Thursday. "It's sad for me that he never won this tournament. I can feel for him. I know this is something he would have given anything to win. I would have loved to see him have that green jacket."