News
The clubs Rory McIlroy used to win the Arnold Palmer Invitational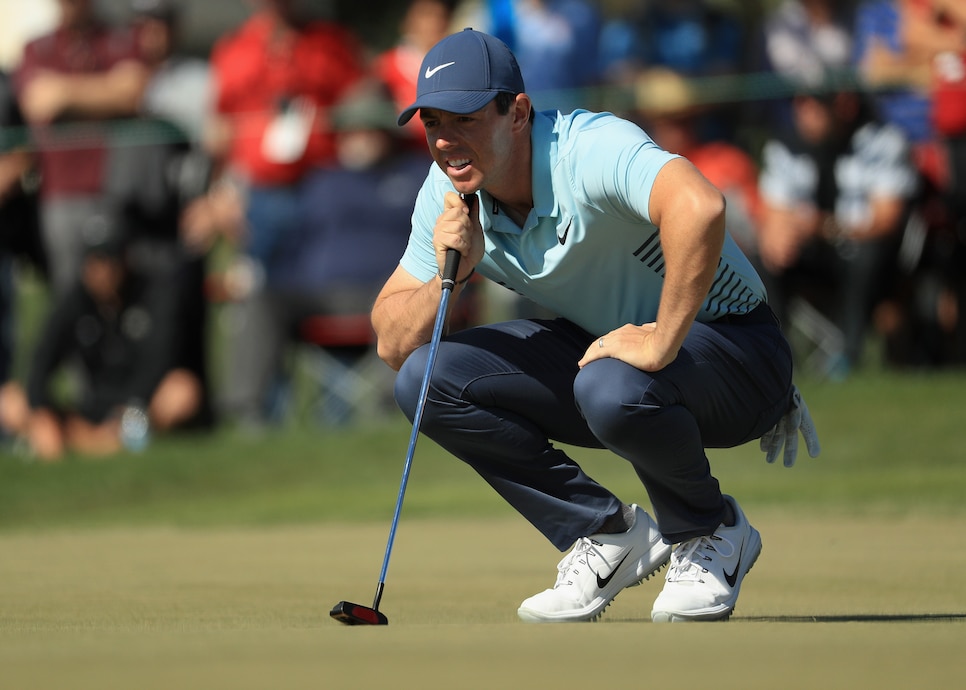 Rory McIlroy's prowess of the tee is normally what propels him to victory. And yes, McIlroy averaged an impressive 316.5 yards off the tee with his TaylorMade M3 460 driver (with a new Mitsubishi Tensei Orange shaft). But it was the four-time major champion's work with a new putter that lifted him to victory at the Arnold Palmer Invitational, capping off a final-round 64 with a 25-footer for birdie on the 72nd hole to essentially seal the win.
Using a TaylorMade TP Soto blade with a slant neck that he put in the bag this week, McIlroy—who has been no better than 125th in strokes gained/putting in each of the last three seasons and ranks 124th so far this season—posted a tournament-leading 2.503 strokes gained mark at Bay Hill Club & Lodge for a three-shot win over Bryson DeChambeau. That means McIlroy picked up approximately 10 shots on the field on the greens this week.
McIlroy noted that he had spoken earlier in the week with Brad Faxon, one of the game's best putters for a number of years, and the discussion led to McIlroy trying to be freer with his stroke. The putter change helped that along, according to McIlroy, as he used a slightly longer putter than he is used to at 34.25 inches in length.
"[That] sort of lets me just be a little more comfortable with it," he said. "I'm not quite as stiff and wooden and, so, just a couple little things and basically just went back to a length and a sort of feel that I have had success with."
The putter, which has 2.75 degrees of loft, also has a softer insert than the putter he had been using. As for his ball, McIlroy's TaylorMade TP5x carries the number 22, which is significant for a couple of reasons.
McIlroy married Erica Stoll on April 22 of last year. "I also looked up the meaning of numbers and the number 22 means powerful and high risk, high reward and that's sort of everything I am on the golf course, so I thought that was appropriate," McIlroy told Golf Digest last year.
Very appropriate this week, too.
What Rory McIlroy had in the bag at the Arnold Palmer Invitational
Driver: TaylorMade M3 460 (Mitsubishi Kuro Kage Silver 70X), 8.5 degrees
3-wood: TaylorMade M3, 15 degrees
5-wood: TaylorMade M3, 19 degrees
Irons (4): TaylorMade P750; (5-9): TaylorMade P730 Rors prototype; (PW): TaylorMade Milled Grind
Wedges: TaylorMade Milled Grind (52, 58 degrees); TaylorMade Milled Grind Hi-Toe (60 degrees)
Putter: TaylorMade TP Black Copper Soto