The Loop
An ode to the long, diverse and underappreciated career of Joe Buck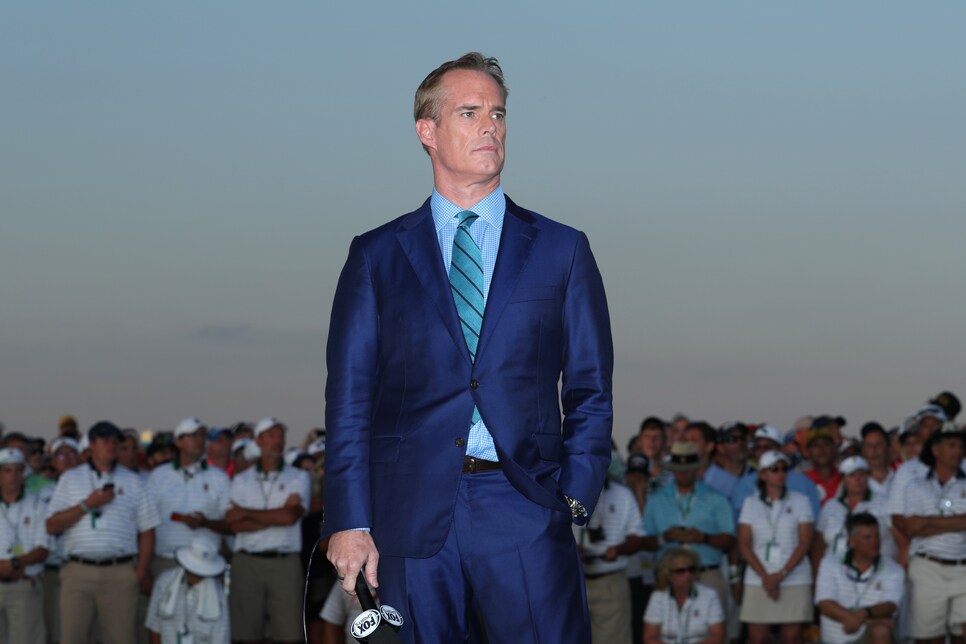 The career arc of Joe Buck is a fascinating study. At 25 years old, he was calling NFL games for FOX; by 27, he had become the youngest announcer in World Series history. His monotone, less-is-more delivery was counter to the colorful commentary seen at ESPN. While other play-by-play men constructed an entertaining atmosphere, Buck tried to convey a solemnity to the proceedings. Whether you liked his approach is preference, but there's no doubting -- in a world of copycats -- Buck had his own style.
However, a meteoric rise in any profession will garner its share of doubters. That Buck's father was legendary sportscaster Jack Buck fueled his haters, who attributed Joe's success to nepotism. A vitriol that celebrated his missteps, like Joe's sanctimonious call of Randy Moss "mooning" Lambeau Field or his ill-fated HBO sports talk show.
And yet, nearing 25 years with FOX, Buck has become one of the most trusted voices in sports. As he prepares to work his third U.S. Open this week at Erin Hills, here are some of the best calls and moments in Joe Buck's career:
Judging by Buck's inflection, you would have thought David Tyree grabbed a five-yard out on second and 11.
Boston Red Sox break curse
Sometimes, a scene speaks for itself.
Miracle at the New Meadowlands
Hide your eyes, Giants fans. So devastating that it spawned Silver Linings Playbook.
We'll See You Tomorrow Night, Part II
A nod to his father's famous call on Kirby Puckett's walk-off home run in the 1991 World Series could have been cheesy, especially given Buck's St. Louis ties. But it touched all the right notes, and kept the focus on David Freese rather than grandstanding or overshadowing the chaos at home plate.
Joe ravages Johnny Football
It may seem a tad cruel to pick on a player making his first career start, but it illustrated a sense of humor few see from Buck. And let's be honest, Manziel had it coming.
It's interesting to compare Buck's Sox and Cubs calls, the latter showcasing a tad more emotion than the former. Also noteworthy: both fan bases claimed Buck was rooting for the other.
For all the vices in FOX's first Open foray, Buck's call -- that piercing declaration of Jordan Spieth as Dustin Johnson's ball rolled by -- captured the moment.