The Loop
The 30 sports destinations you must see in person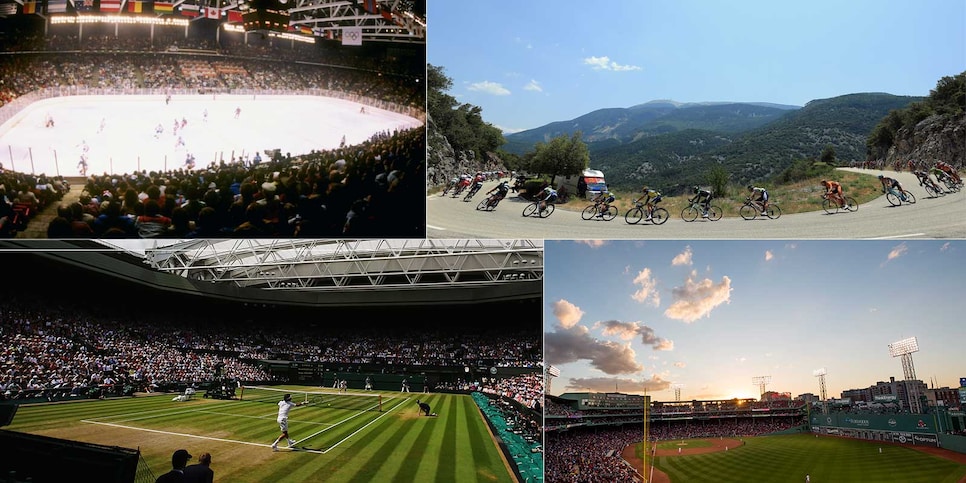 Having covered sports for more than 30 years and on six different continents –not Antarctica, but perhaps spring training will be there soon due to global warming – I've had the pleasure of visiting a vast number of sports venues, ranging from the utterly spectacular to those you probably don't want to go to again.
Here are many of my favorites in the United States and around the world. It's certainly not all of the best ones. Not only can't I fit in all the ones I like, there are good ones I haven't visited, such as Augusta or the Indiana Pacers arena. A lot are baseball parks, not just because it's my favorite sport but because they are also the most different, interesting venues, with varying layouts and often superb city views. But there are football, basketball, hockey, tennis, golf, soccer and even cycling venues in this list.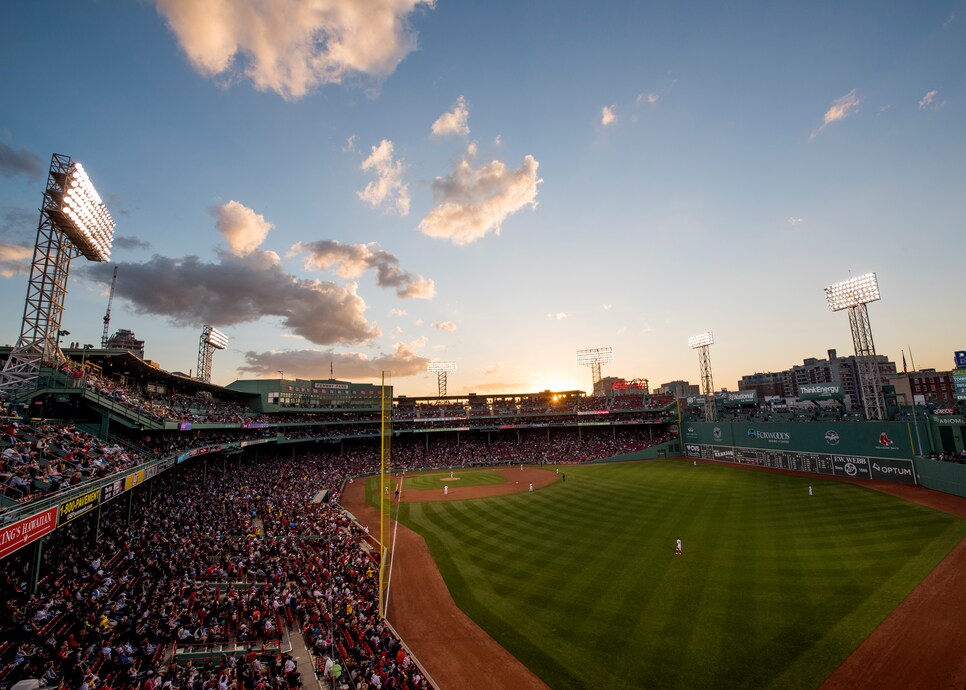 Michael Ivins/Boston Red Sox
Fenway Park, Boston: The majors' oldest ballpark, Fenway opened in 1912 yet remains as beautiful as Ted Williams' swing -- especially the Green Monster in left. It is so historic Babe Ruth pitched there, and is as much a Boston monument as the U.S.S. Constitution ship, Paul Revere's house or the tavern used as the "Cheers'' bar exterior. You will love Fenway, seeing the green grass and Green Monster, taking in the entire ballpark (there are tours) and also singing along with fans to "Sweet Caroline.'' It's all glorious. And it feels so good, so good, so good!
Wrigley Field, Chicago: Like Fenway, Wrigley has astounding history, where everyone from Rogers Hornsby to Barry Bonds played. It's where Ruth pointed to the spot he would homer during an at-bat in the 1933 World Series and where Ernie Banks said, "Let's play two!'' Heck, Pearl Jam's Eddie Vedder has sung "Take Me Out to the Ballgame'' here. The ivy covered outfield wall and large manual scoreboard are the most famous and beautiful aspects but it's all great, including surrounding Wrigleyville. And given the Cubs recent history, you might also see a World Series there.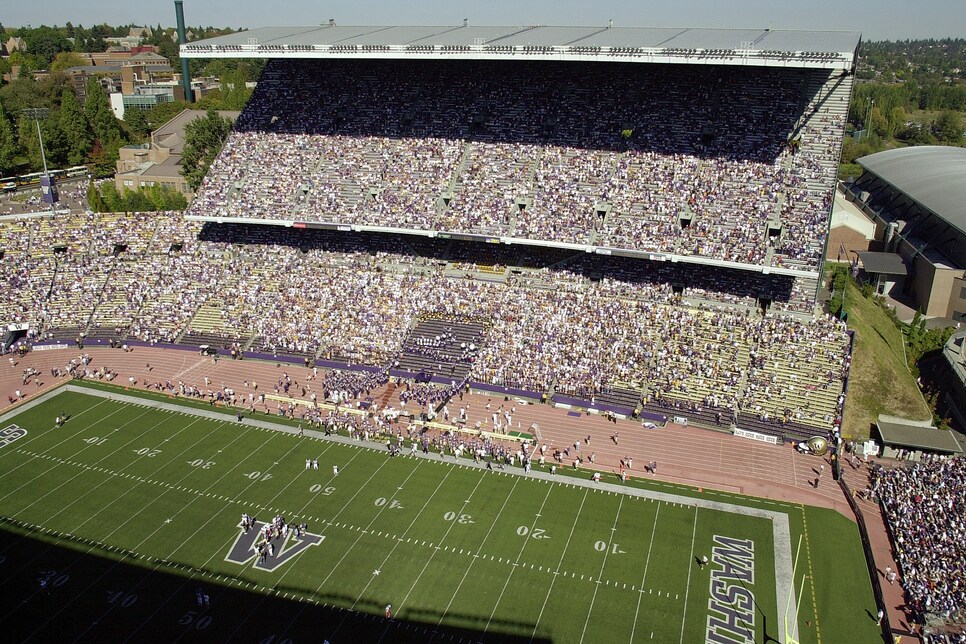 Husky Stadium, University of Washington, Seattle: Precious few college football stadiums are alongside a lake where fans can ride up in boats. Fewer still provide wonderful views of two mountain ranges – the Cascades to the east and the Olympics to the west. And the Huskies are pretty good to watch as well, even when it rains. You can also go to this nearly 100-year-old stadium to watch soccer or track, as well as the upcoming Special Olympics in July. Or just watch from a boat on Lake Washington.
Tiger Stadium, Baton Rouge, Louisiana: You used to see both the Louisiana State Tigers football players and the real Mike the Tiger inside here, but LSU now doesn't have the actual animal inside the stadium anymore. Still, it's a great stadium for watching the LSU Tigers and the exterior may be even better. That's because it's surrounded by motorhomes and cars that begin arriving several days before games and are filled with fans cooking up such awesome food they should be on "Top Chef.''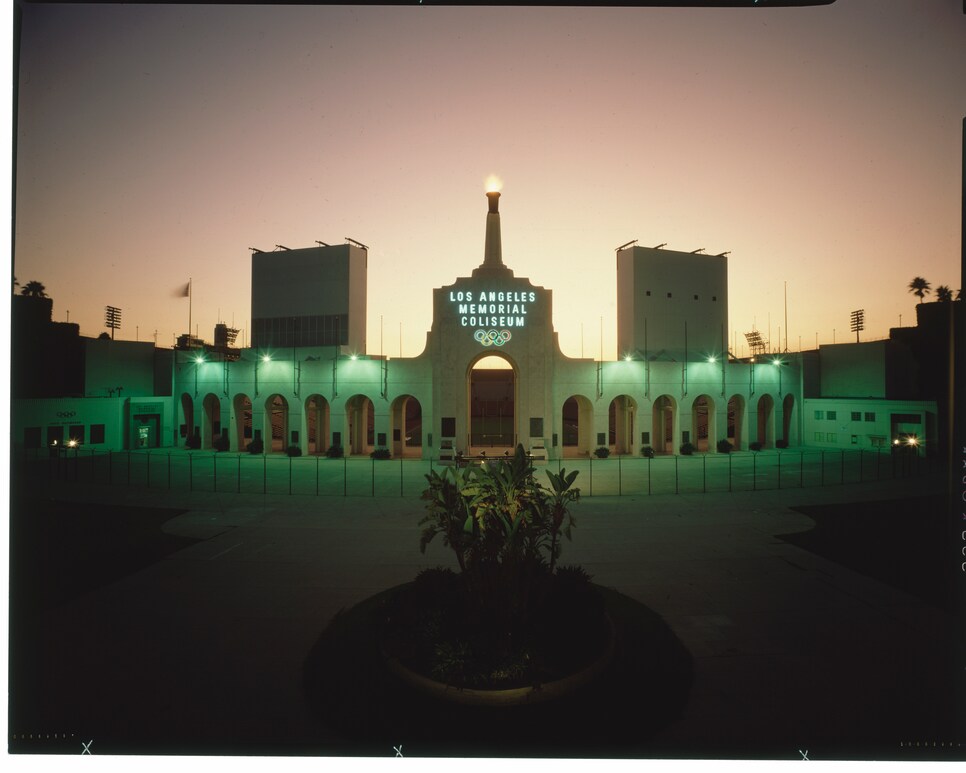 Los Angeles Memorial Coliseum: When the 2028 Olympics take place, this coliseum will become the first venue to host three Olympics, including 1932 and 1984. The 95-year-old stadium also is home to USC's football team, the current temporary field for the Rams and where the Dodgers played their first seasons in LA. It's where seven USC players won the Heisman Trophy, Carl Lewis won four gold medals, Sandy Koufax pitched in a World Series, Bob Griese quarterbacked a Super Bowl and "Star Wars'' composer John Williams played the great 1984 Olympics theme song.
Olympic venues, Barcelona: Hosting the 1992 Olympics turned Barcelona into Europe's third most-visited city behind Paris and London. It retained most venues, from the main Olympic stadium to even the baseball field. Located on Montjuic hill, the main stadium is free to enter and see the Olympic cauldron. You also tour the Olympic museum but the best venue is the hillside swimming and diving center. Open for public swimming, it has such a jaw-dropping view of Barcelona that 1992 bronze medal diver Mary Ellen Clark told me photos made it look like they were diving into the city.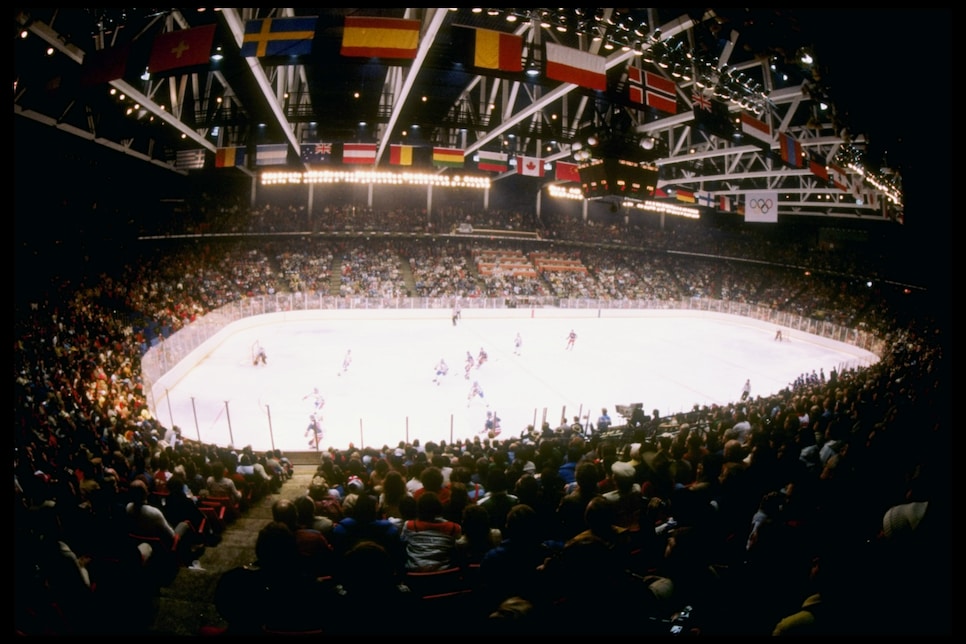 Lake Placid, NY: This is where perhaps America's greatest sporting ever -- the "Miracle on Ice'' – was held during the second of two Olympics (1932 and 1980) this small town hosted. Its Olympic sites are very close -- the outdoor speedskating oval where Eric Heiden won five golds is beside the Herb Brooks Arena where hockey and figure skating were held. Go on a tour to learn the Olympic history here and also get to watch the final minutes of the U.S.-USSR match replayed in the arena. Not only will you feel the history, you'll find yourself chanting "USA! USA!''
Oh, and if you're in upstate New York, go to . . .
Baseball Hall of Fame, Cooperstown, NY: This is easily the best sport Halls, filled with Hall of Famer plaques, plus historic and fun artifacts (you can watch Abbott and Costello's "Who's On First?'' routine). Just down the block is Doubleday Field, where everyone from Lou Gehrig to Ken Griffey Jr. played exhibitions and the final scene in "A League of Their Own'' was filmed. And there are many shops selling souvenirs. Induction weekend is awesome but it's far less crowded other times. Located on the shores of lovely Otsego Lake, Cooperstown is worth visiting anytime of the year.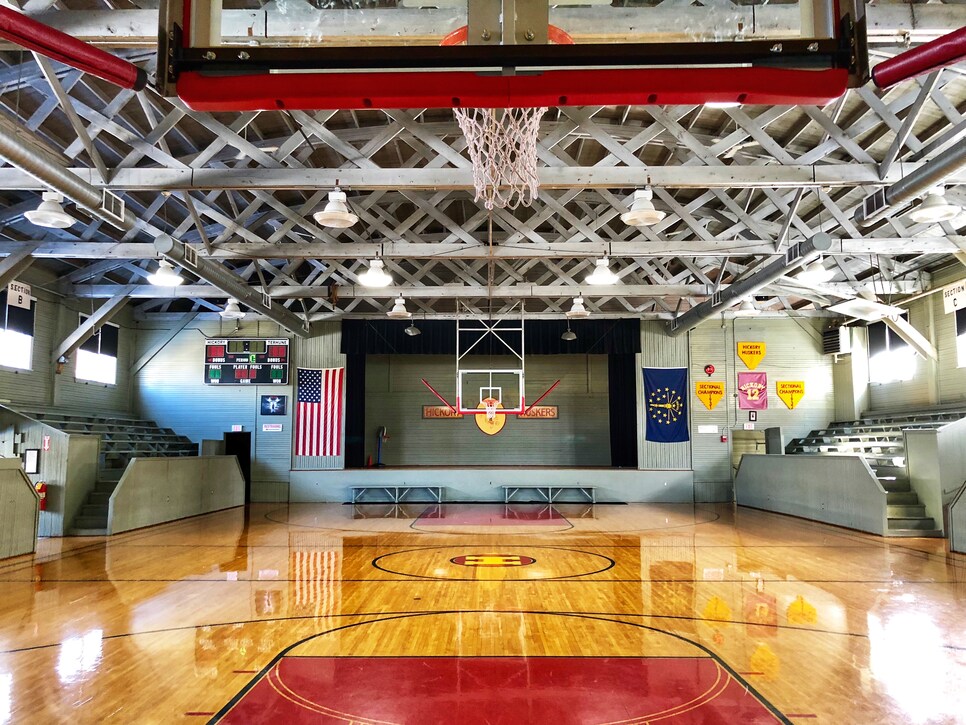 Hoosier Gym, Knightstown, Indiana: Oddly, Indiana is where some of the greatest sports movies were filmed, including "Breaking Away'' (Indiana University), "A League of Their Own'' (Evansville) and, of course, "Hoosiers,'' the story of the Hickory high school state champion team. It was filmed in the nearly century-old Hoosier Gym that retains its historic look with brick walls and wood flooring. Walk in and yuo feel you are in the 1950s. You can also dribble and shoot on the court. The gym is used for the annual Indiana Classic tournament, though Jimmy Chitwood won't be shooting.
(Oh, and if you're a movie fan in Indiana, also go to Butler University's Fieldhouse where the "Hoosiers'' championship was filmed, and the annual Little 500 at Indiana University.)
Pauley Pavilion, UCLA, Los Angeles: Many college gyms are worth visiting – Kansas, Duke, North Carolina, etc. – but walk in here to see banners, jerseys and statues honoring legendary John Wooden and his greatest players, including Kareem Abdul-Jabbar and Bill Walton. But this isn't just where they played. It's where gymnast Mary Lou Retton won gold at the 1984 Olympics, Novak Djokovic played an exhibition and celebrities ranging from Bob Hope to Bob Dylan performed. And right nearby is the UCLA Hall of Fame, where Jackie Robinson is honored.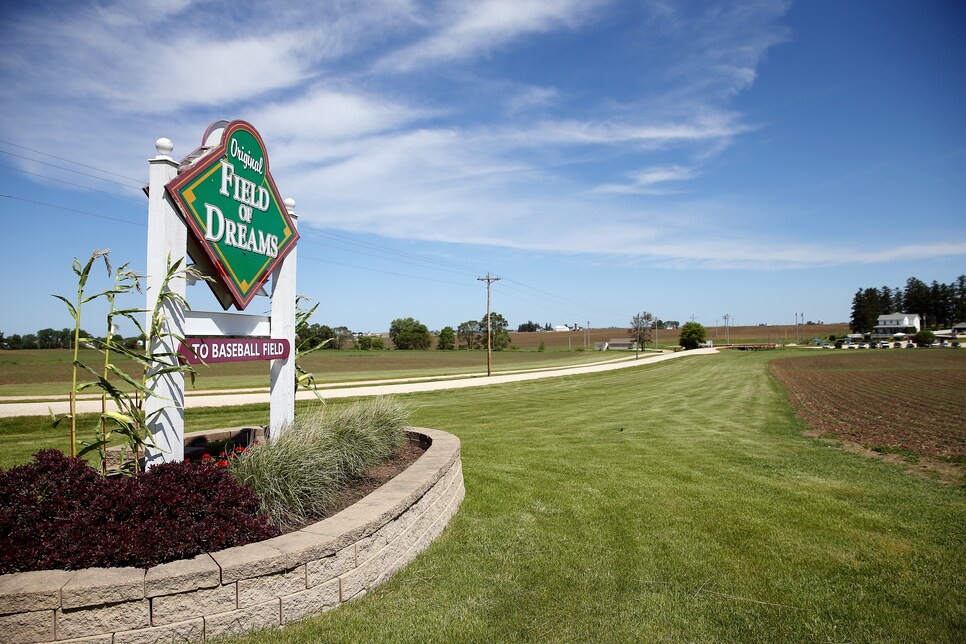 Field of Dreams, Dyersville, Iowa: No one visited this area before "Field of Dreams'' came out in 1989—it's five hours from Chicago or Minneapolis—but boy, do they now. And visitors are from so many places that I met tourists from Luxembourg and Australia there. Fans will play catch, bat and, naturally, take photos and videos walking out of the cornfield just as the ghosts of Shoeless Joe and his 1919 "Black Sox" teammates in the movie. Like Shoeless Joe, you must definitely come to Field of Dreams. Just don't wait until you are a ghost.
Ancient Olympic site, Olympia, Greece: This is where the ancient Olympics began in 776 BC and where the shotput was in the 2004 Olympics almost 2,800 years later. There are no luxury suites or seats. Instead, it is surrounded by lush, low hills with two narrow rows of marble stones marking the start and finish of the races where naked athletes competed for centuries in those ancient Olympics. The 2004 shot put was one of the few competitions held there since then but it's where the Olympic flame is always lit. And where your eyes will light up in wonder.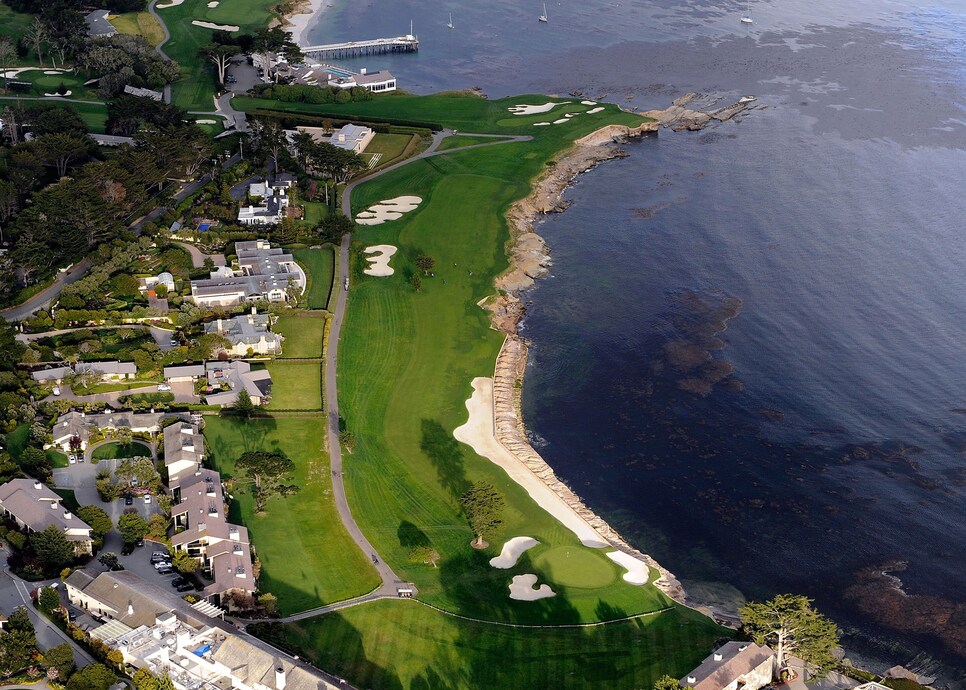 Pebble Beach, California: Historic author Robert Louis Stevenson described the Monterey peninsula where this course is located as the world's "most spectacular meeting of land and sea.'' And it is. As beautiful as Augusta is, it isn't alongside the Pacific Ocean, where you watch the waves crashing to the shore and even the occasional seal swimming by. The course isn't cheap but you don't have to play golf to enjoy the site, which is one of the finest locales in the country – sports or otherwise. https://www.espn.com/page2/s/caple/021022.html And it's open year round.
Madison Square Garden, New York City: Pretty much everyone who is anyone has competed or performed here, from the Great One (Wayne Gretzky) to the Greatest (Muhammad Ali) to the Greatest Show on Earth (Ringling Brothers). This is where Elvis left the building and Willis Reed limped into legend. It's also where Michael Jordan sank baskets, Carl Lewis ran, Martina Navratilova served, Peggy Fleming skated, leagues drafted and John Lennon sang. And where you need to visit to see the Knicks, Rangers or the Liberty play games.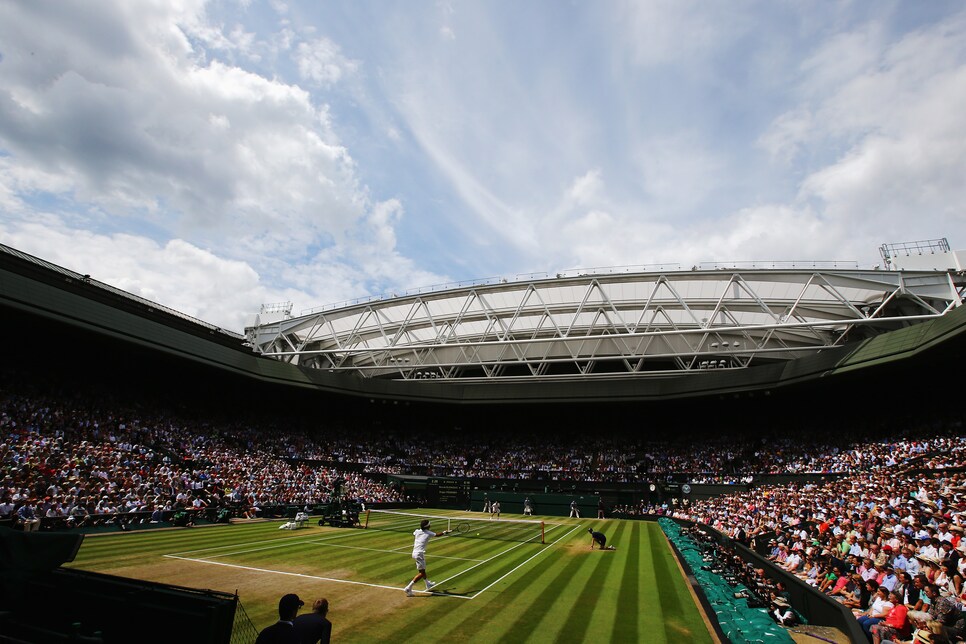 All England Club, Wimbledon, England: Home to the oldest and most popular tennis event, Wimbledon has been around since Queen Victoria still had decades left on the throne. Outside of London – it's the last stop on the District Line underground – the timeless site has grass courts where every great from Helen Wills Moody and Serena Williams to Bill Tilden and Roger Federer won. It's a private club so you'll only be spectating, but you'll love watching matches while nibbling strawberries (fans ate approximately 75,000 pounds last year). Just don't leave your cell phone ringer on like I did.
Anfield Stadium and Goodison Park, Liverpool, England: No rivalries are as physically close as Liverpool and Everton whose stadiums are just a mile apart. Walk from Goodison to Anfield through Stanley Park, see the statue of former Liverpool manager Bill Shankey and the memorial to fans killed in the 1989 Hillsborough tragedy, then go to a match. Everton and Liverpool is known as the Friendly Derby because families and friends support opposing teams but sit beside each other. The Beatles were fans growing up here though it's unclear for whom each rooted. And Paul McCartney played at Anfield, albeit with a guitar, not a soccer ball.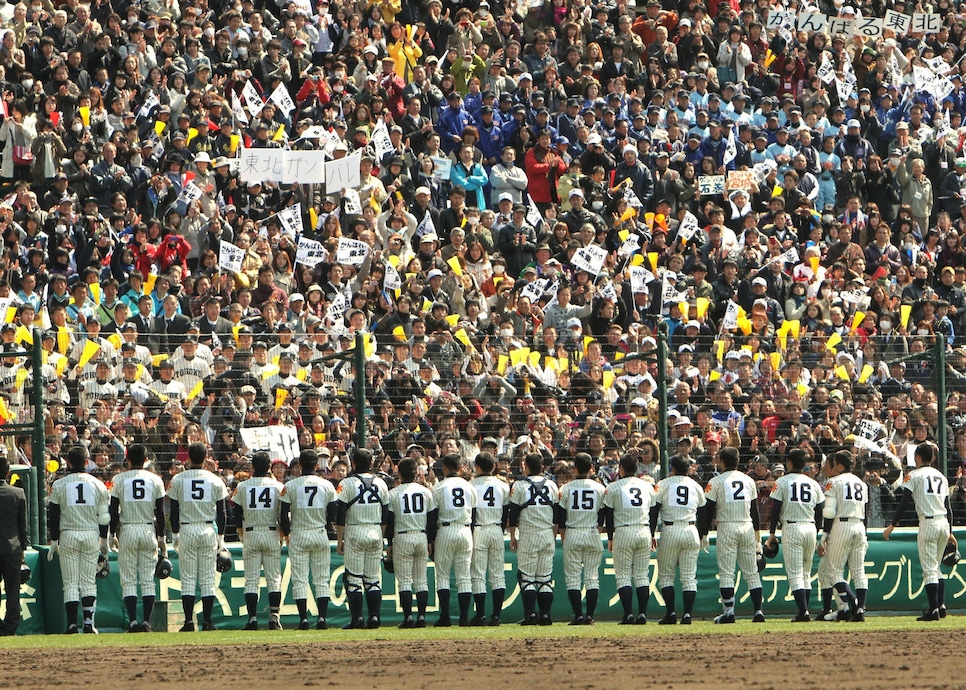 Koshien Stadium, Nishinomiya, Japan: Built in 1924, Koshien is a bit Wrigley Field-ish with ivy-covered walls. Home to the Hanshin Tigers, it also hosts Japan's century-old high school baseball tournament each spring and summer. It's Japan's equivalent of our NCAA March Madness, with crowds of 45,000 fans and TV ratings as high as 60 percent. Sadaharu Oh, Daisuke Matzusaka, Yu Darvish and Ichiro all played in the tournament, with Ichiro even pitching. Not only that, Babe Ruth and Lou Gehrig played here in a 1934 exhibition. Imagine being inside a ballpark where the Babe swatted and Ichiro pitched.
Sydney Cricket Grounds, Sydney, Australia: The site was first used 170 years ago in 1848 and while the current venue has undergone many updates, there is still a Victorian feel to the oldest grandstands. In addition to cricket, it also hosts rugby, Australian Rules Football and was the site for the 2014 major league season opener between the Dodgers and Diamondbacks, so even Clayton Kershaw has played here.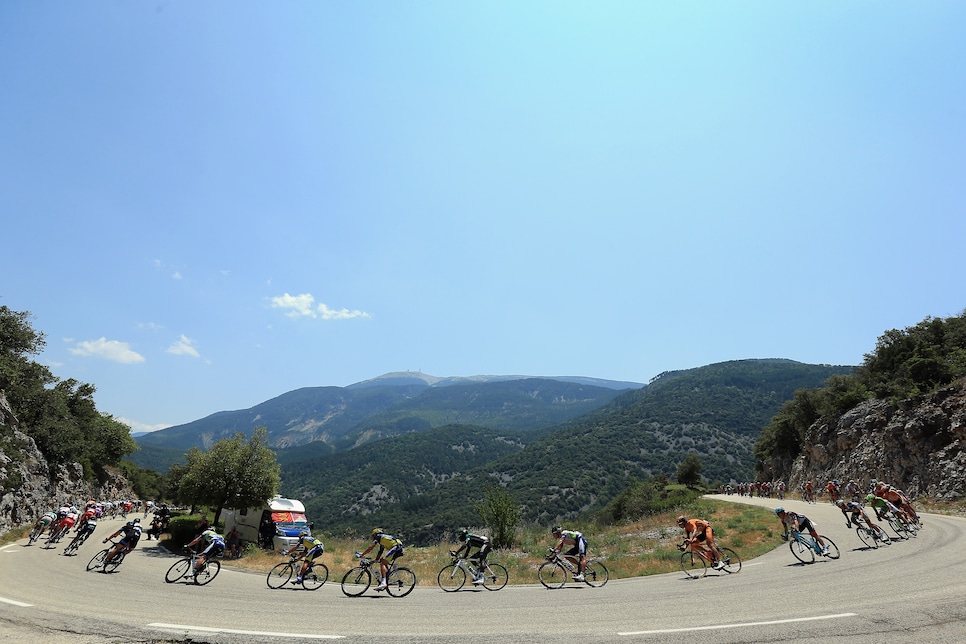 Mont Ventoux, Provence, France: This Tour de France climb is so tough E.T. should be riding in your basket so he can lift and fly your bike to the top. Ventoux's main route is 21.5 kilometers up 5,300 feet with gradients around 9 percent. Tom Simpson died on the virtual lunar landscape near the top in the 1967 Tour, so no wonder philosopher Roland Barthes called Ventoux "a higher hell.'' Yet it is so popular I counted almost 200 cyclists on my climb. An epic ride with a beautiful vista. Afterward, stop at a cafe in Bedoin. You'll be hungry.
Lambeau Field, Green Bay, Wisc.: Built in 1957, Lambeau Field is the stadium that has been an NFL home for the longest stretch of time (the Chicago Bears did not play at older Soldier Field until 1971). It is also located in the least populated NFL city (just over 100,000 people). But Lambeau has great history and character, from Vince Lombardi's coaching to Aaron Rodgers' quarterbacking. Just be sure to dress warm – it can get damn cold here during winter (it was 15-below in the infamous 1967 Ice Bowl).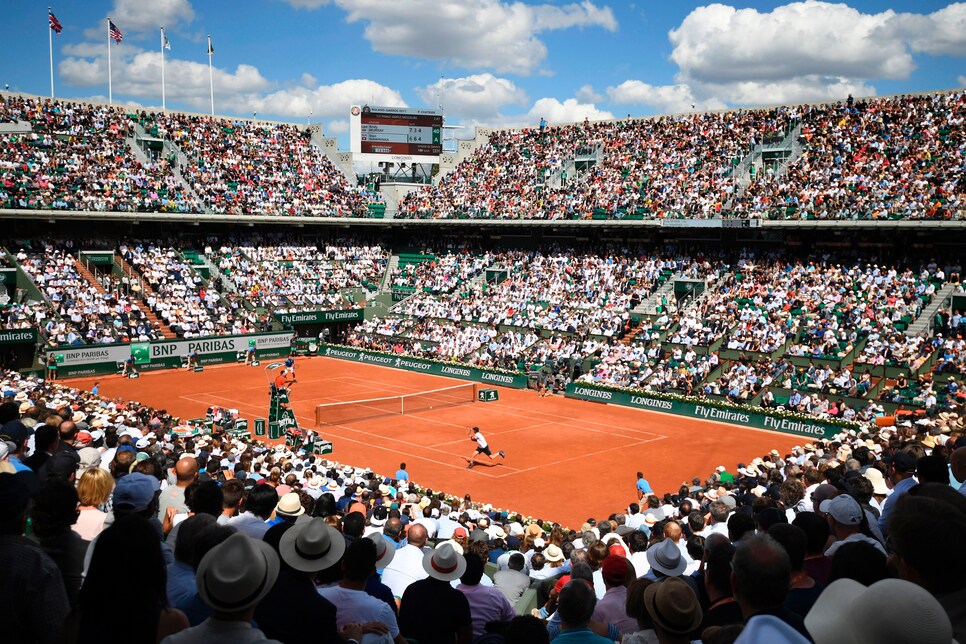 Roland Garros, Paris: The site of the French Open is named after the French aviator who was a WWI pilot shot down twice and killed in October 1918. Roland Garros also was briefly an internment camp for Jewish and political prisoners in 1939 after Germany took over France. The history of such is little noted today for obvious reasons. Roland Garros is now one of the greatest tennis sites in the world, with its legendary red/orange clay courts and great players. And some excellent waffle stands to eat at.
PNC Park, Pittsburgh: Gene Kelly grew up in Pittsburgh with hopes of becoming a major leaguer. Instead he became an Academy Award-winning dancer, actor and singer. Meanwhile, his favorite team's current ballpark is as splendid as his dance with the umbrella in "Singin' in the Rain.'' The ballpark, surrounding river, skyline and Roberto Clemente bridge are awesome to view, occasionally more so than the team that hasn't been to the World Series in nearly 40 years. It is so gorgeous that I consider this ballpark the best in baseball even though I prefer Fenway and Wrigley for their history.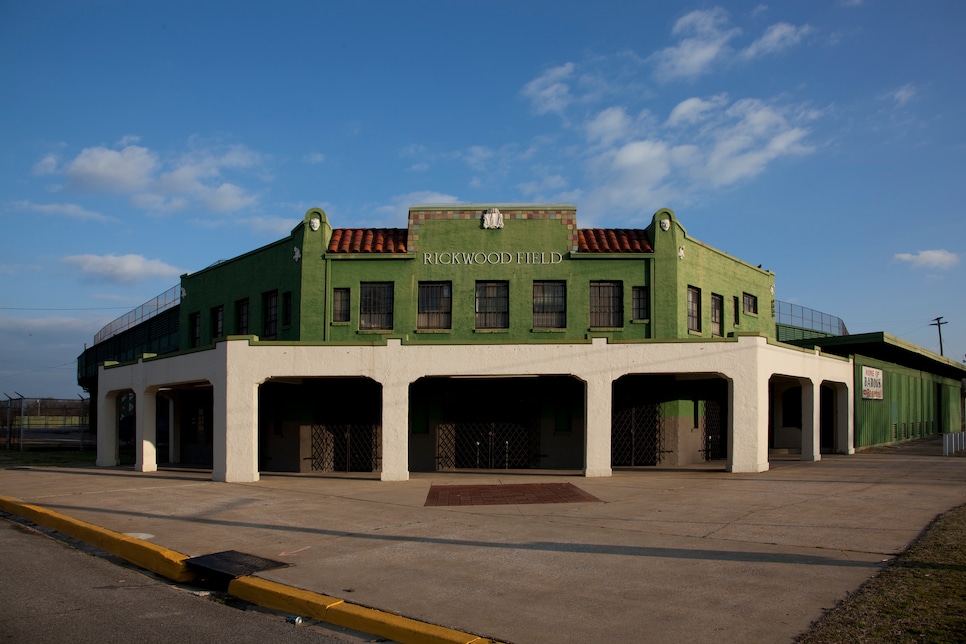 Rickwood Field, Birmingham, Alabama: The oldest pro ballpark in America, Rickwood Field opened in 1910 and was where Willie Mays began his career with the Negro League Birmingham Black Barons. It still has the historic feel from decades and decades ago, though fortunately not the segregation of those older days (Bull Connor, who used fire hoses on civil rights protestors, broadcast games from here). It hosts hundreds of high school and college games each year and also was used for the movies "Cobb'' and "42.'' Enjoy going there – and not having to deal with Bull Connor.
AT&T Park, San Francisco: After decades at cold Candlestick Park, the Giants moved to superior AT&T Park on the edge of downtown. There are statues honoring some of their greatest players, including Willie Mays, Juan Marichal and Willie McCovey. The McCovey statue is across from McCovey Cove outside right field where fans in kayaks, rowboats and even yachts spend games, hoping to catch a home run that sails over the right field wall. Sitting inside the park is damn nice, too, especially in the upper deck with its Bay view. The giant glove statue in left is almost as superb.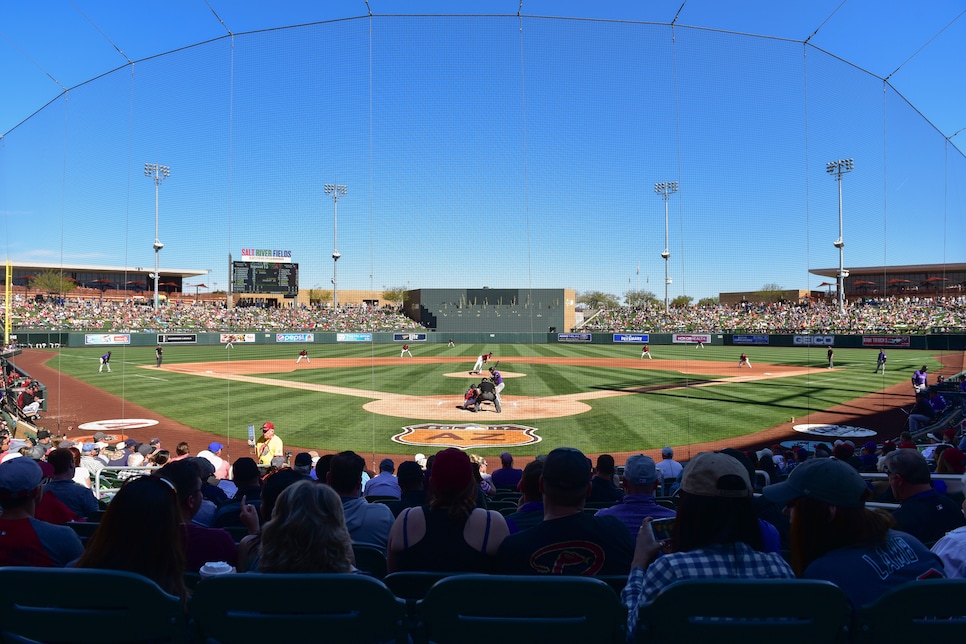 Talking Stick, Scottdale, Ariz.: The Diamondbacks have talked about getting a new stadium but they should probably just move to Talking Stick, where they and the Rockies have spring training. Slightly larger than other training sites, it doesn't feel quite as cramped as some. And there also is a good roof providing shade. If you get bored sitting in one spot, you can get up and walk around the ballpark. Like several other spring training sites, you can also go outside beyond the outfield and watch the teams work out there. It's where you should go in the spring.
Maple Leaf Gardens: Considered a cathedral to hockey, the Toronto Maple Leafs don't play here anymore but maybe they should. After all, they won 11 Stanley Cups while playing here from 1931-1999. This is also where a Summit Series match between Canada and the USSR was played, plus NBA and Pan-Am Games basketball. Heck, not only did the Beatles also perform here, Winston Churchill spoke here. You probably won't see a major event here now but you will feel the history. And the Leafs excellent current home of Air Canada Centre isn't that far away, so go there as well.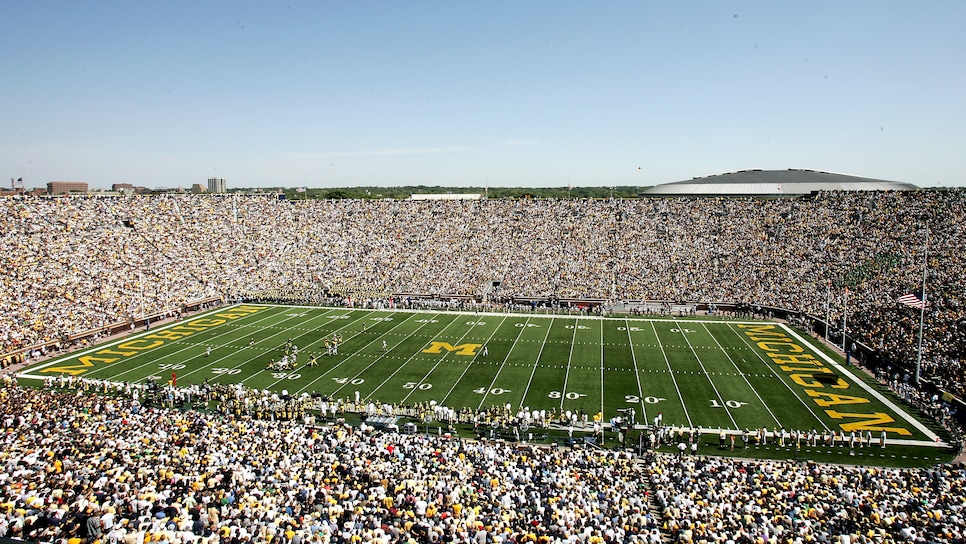 Michigan Stadium, Ann Arbor, Mich.: The home of the Wolverines football team is known as The Big House for a good reason. It is the largest stadium in the country with an official capacity of 107,601 and the second-largest in the world (oddly behind Rungrado 1st of May Stadium in North Korea). And there are always over a 100,000 fans, most wearing maize and blue and singing along to one of the best college fight songs there is. (Ohio State fans will not be doing so.)
Hayward Field, Eugene, Ore.: The site of six U.S. Olympic track and field trials, Hayward will become the first U.S. site to host the world track and field championships in 2021. The 99-year-old stadium also hosts the annual Prefontaine Classic, which honors the iconic runner and also where the world's other great track athletes have competed, from Carl Lewis and Bruce/Caitlyn Jenner to Mo Farah and Allyson Felix. On a nearby hill is Pre's Rock, where Prefontaine was killed in his 1975 car crash. The monument is always adorned by many fans with flowers, photos and running shoes.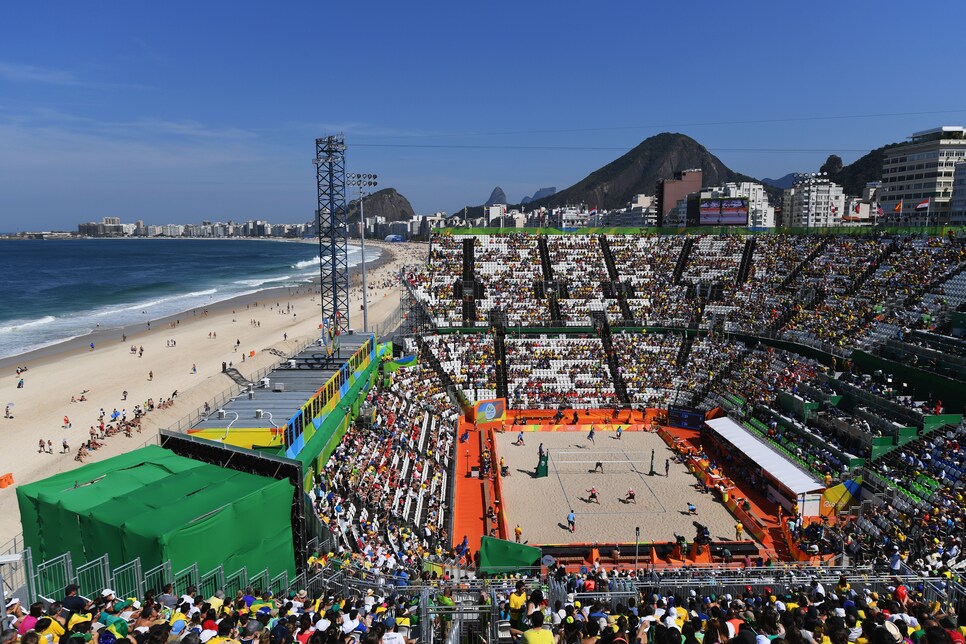 Beach volleyball, Copacabana beach, Rio de Janeiro, Brazil: In 2016, Rio had one of the rare Olympic beach volleyball venues that was actually on a real beach rather than somewhere with sand trucked in. The 12,000-seat stadium was dismantled soon after the 2016 Olympics but the sands of Copacabana are a wonderful home for beach volleyball, whether it is the world's best players competing in an event or people simply playing for fun. Asked why Brazil has such a passion for beach volleyball, silver medalistAgatha Bednarczuk replied: "Because we have many, many beaches.''
Villa Park, Birmingham, England: I visited several Premier League stadiums but this is my favorite, the home of the Aston Villa team since 1897, more than 120 years. What stands out most is the exterior, with its stained glass windows on one end. What other sports stadium has that? Those windows give it a cathedral feel to it, which is far, far better than placing a huge, lit-up sign with the name of some rich corporate sponsor. Like venues ranging from Fenway Park to Villa Park, stadiums should be known for their own name, not that of some company.