The 10 Most Improved Drivers on the PGA Tour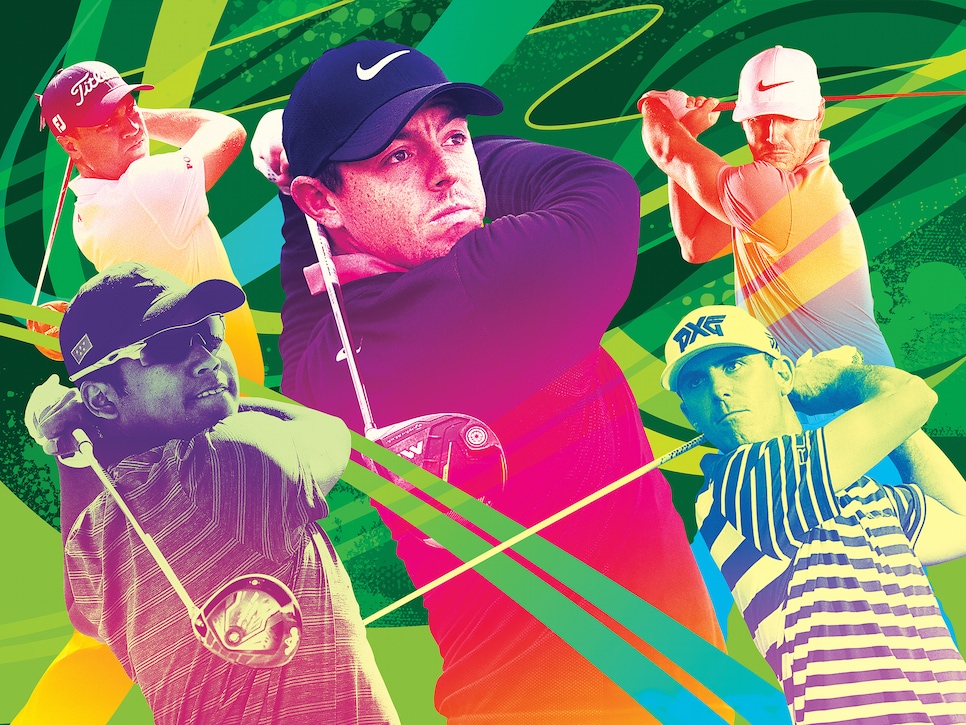 Illustrations by Sean McCabe/Photographs By Getty Images
More yards. It's what every player craves. That's particularly true at the elite level of the PGA Tour, where distance is an important part of remaining competitive.
Golf Digest analyzed ShotLink's driving-distance statistics from the 2015-'16 and 2016-'17 seasons to see which players boosted their yardage the most. There were 141 players who qualified for the distance ranking in both seasons, and 75 players produced gains. Whether it's Rory McIlroy seeking another gear to separate himself from the field or Zach Johnson and K.J. Choi trying to stay relevant, the quest for more yards is on the minds of tour pros.
"Players seek distance," says Keith Sbarbaro, TaylorMade's vice president of tour operations. "Why wouldn't they? The closer to the green off the tee, statistically speaking, the better the chance of getting it closer to the hole on the next shot. Everyone wants to hit it as far as their ball speed will allow."
There are several ingredients to distance: equipment technology, clubfitting, fitness and technique. Sometimes it's a change in mind-set or the comfort of being familiar and confident with equipment and swing.
We reached out to players, tour reps and instructors of the top-10 most improved in driving distance this past season to find out what allowed them to hit it farther. As to whether there will be more improvement going forward, Sbarbaro is unequivocal. "No one on tour is maxed out in terms of launch and spin," he says. "Dustin Johnson is very good, but he has another 10 yards. I don't know where it ends."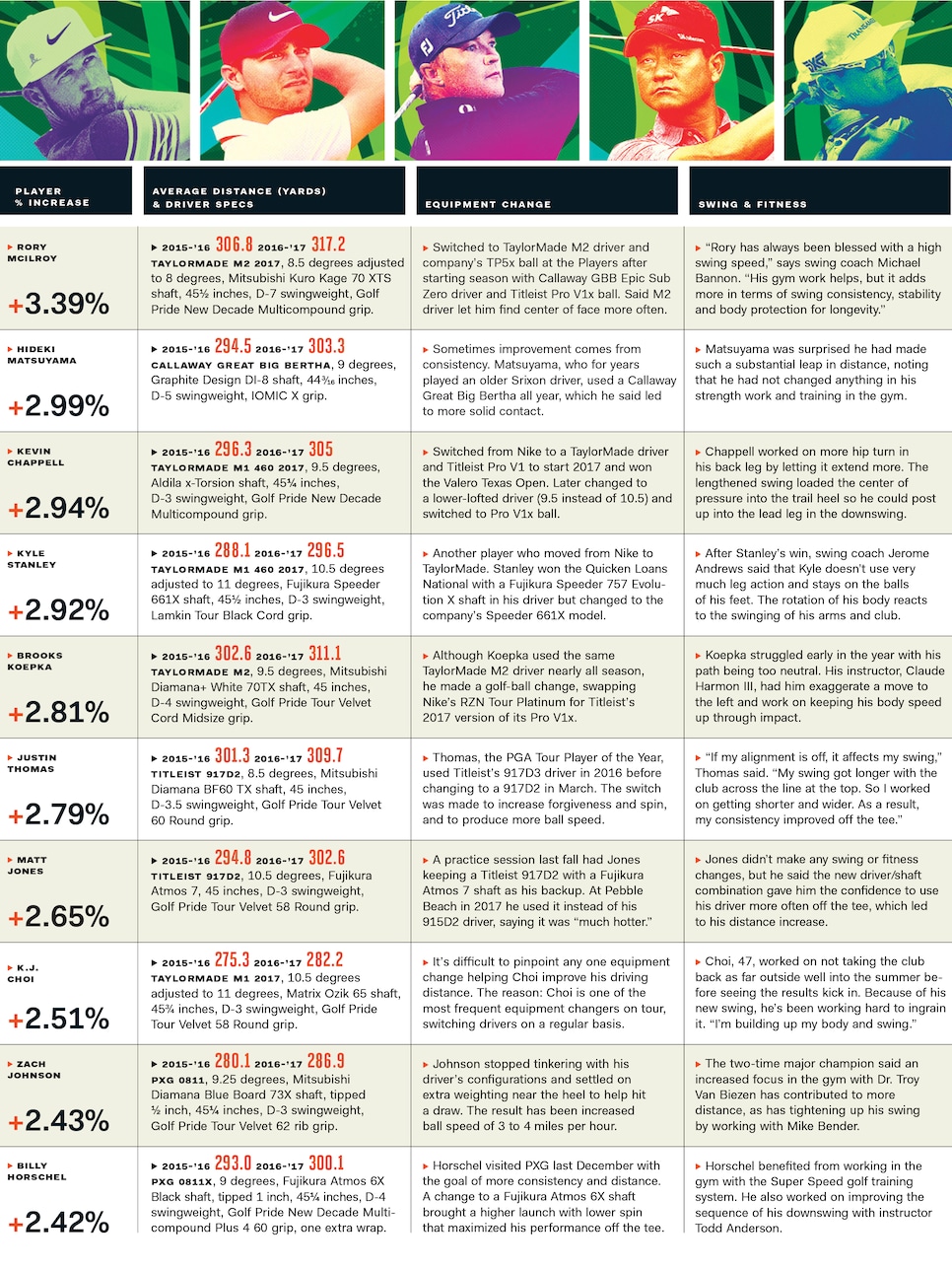 Photo Illustrations: Sean McCabe/Photographs by Getty Images
Additional reporting by Ron Kaspriske and Matthew Rudy