The Loop
Tennis player's meltdown in umpire's face is your must-watch uncomfortable video of the week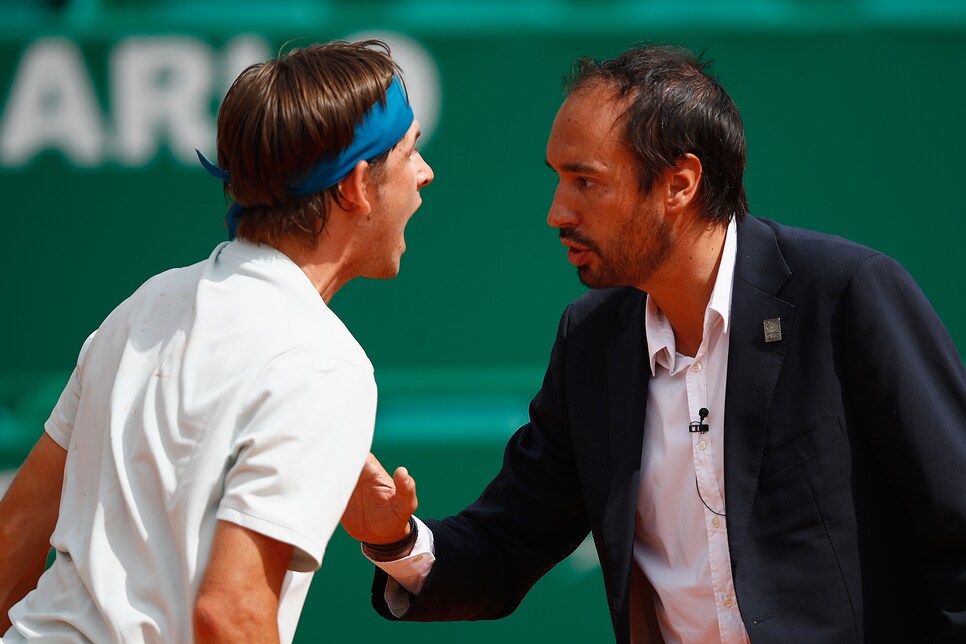 Tennis has a reputation for fostering spoiled, imprudent brats. The following video won't change that perception.
Professional player/Johnny Lawrence wannabe Jared Donaldson was playing Albert Ramos in a first-round Monte Carlo match when a French umpire called a Ramos serve "in" that appeared to be "out." Donaldson, understanding the difficulty of the umpire's job, took the toss-up judgement for what it was and moved on.
LOL, JK. Donaldson acted like someone took away his berry-infused, sugar glazed French toast and replaced it with Raisin Bran:
The exchange didn't end there. According to the UK's Express, Donaldson called over a supervisor following an umpire warning, ending the conversation with, "[Laughs] Sorry I hurt your feelings. Oh sorry. He can call unsportsmanlike conduct for whatever?"
French–American relations are already tenuous at best. Donaldson's temper tantrum in the ump's face won't improve that rapport.
Luckily, karma is still alive and well, as Donaldson lost 6-3, 6-3.