Equipment
TaylorMade's Smart Putter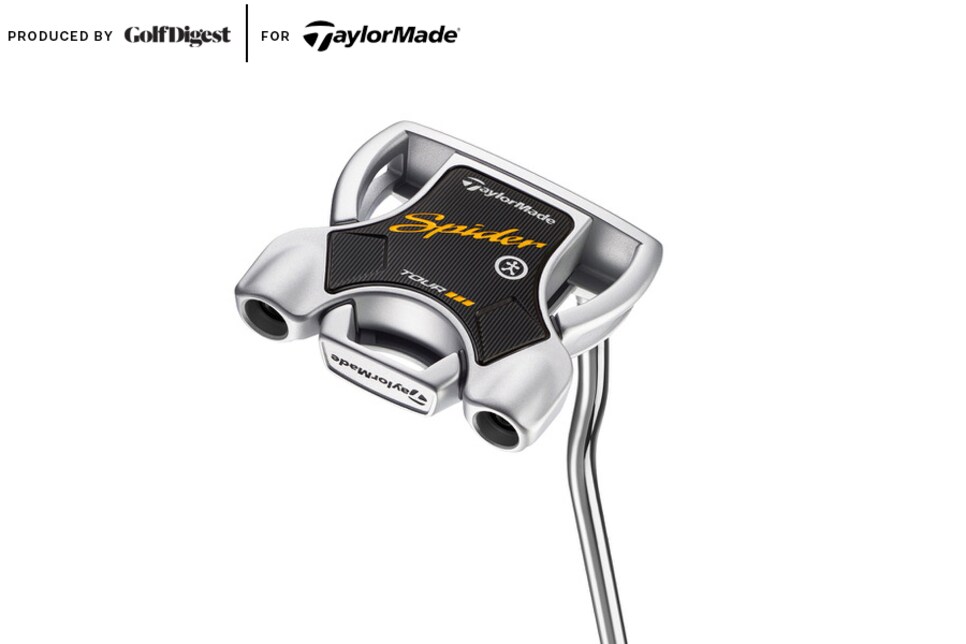 Since debuting in 2016, TaylorMade's Spider Tour putter has eclipsed expectations both on Tour and at retail. World-class players like Jason Day, Dustin Johnson, Jon Rahm have proven that a large mallet can conquer the game's most treacherous greens as Spider Tour has become the No. 1 putter model on the PGA Tour. The Spider Tour's also been a big hit with consumers, garnering the number-one market share position (off-course) shortly after its introduction.
Given all the goodwill, the company expanded the Spider's web with additional head colors, hosel options and sightlines. But the real game changer came earlier this year with the unveiling of Spider Interactive. "Players can get all that Spider Tour has to offer, plus a motion-capture sensor seamlessly integrated into the grip," says Bill Price, TaylorMade's Senior Director of Product Creation for Putters and Wedges. The built-in sensor, made by California-based Blast Motion, is nestled in a custom SuperStroke Mid-Slim 2.0 grip and won't affect overall feel. At impact, the sensor instantly transmits data to your mobile phone or tablet including time, tempo, rotation, speed, loft, lie, etc.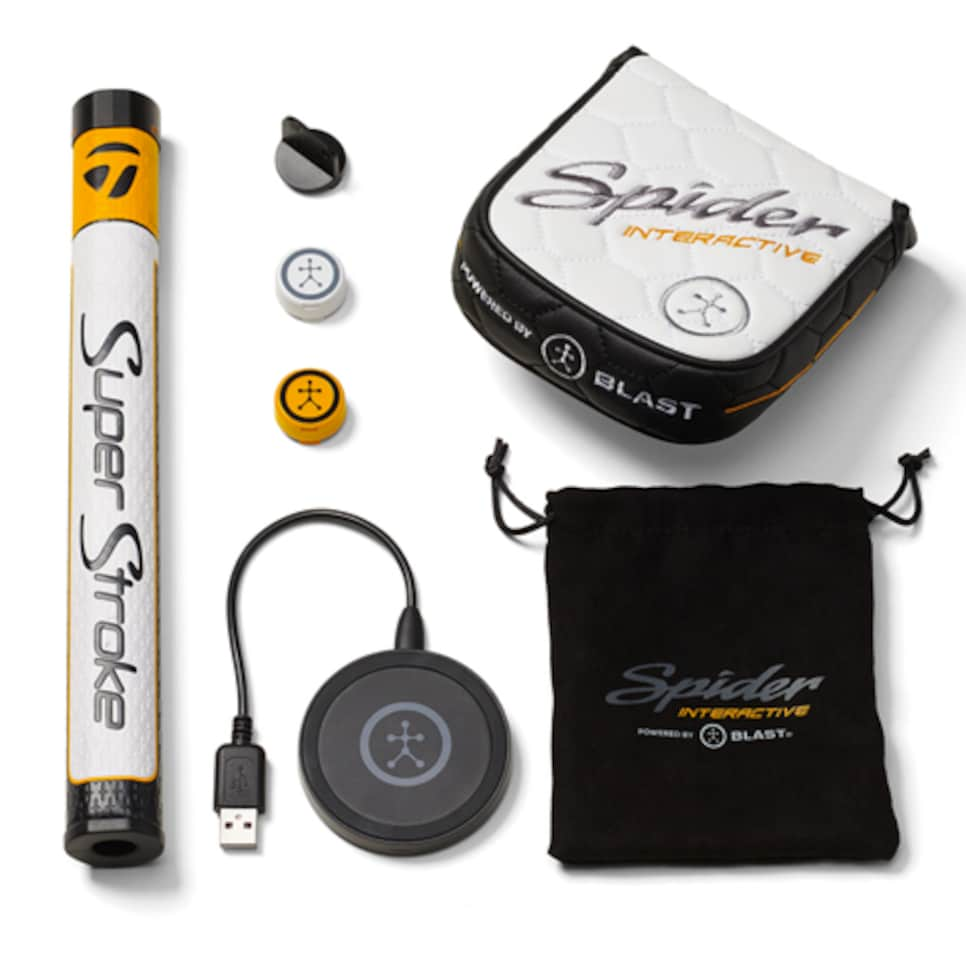 Did we mention video? Golfers using the Spider Interactive putter ($400; taylormadegolf.com/taylormade-putters-spiderinteractive/) can access a mobile app to record their putting stroke to get a visual representation of their data. The app also provides instruction tips from YouTube personalities Me & My Golf.
Though Blast Motion has its roots in golf, the company is best known for motion analysis in baseball and softball. "With the ability to measure things with such a high degree of accuracy, the baseball swing was a natural progression," says Greg Sabella, Blast Motion's Senior Director of Sports Marketing. "While baseball and golf swings [strokes] are fundamentally different, knowing what the bat or club is doing in time and space is the foundation." The baseball sensor captures bat speed, peak hand speed, attack angle, and more. With the accompanying video analysis, players can train smarter to build repeatable, sound swings.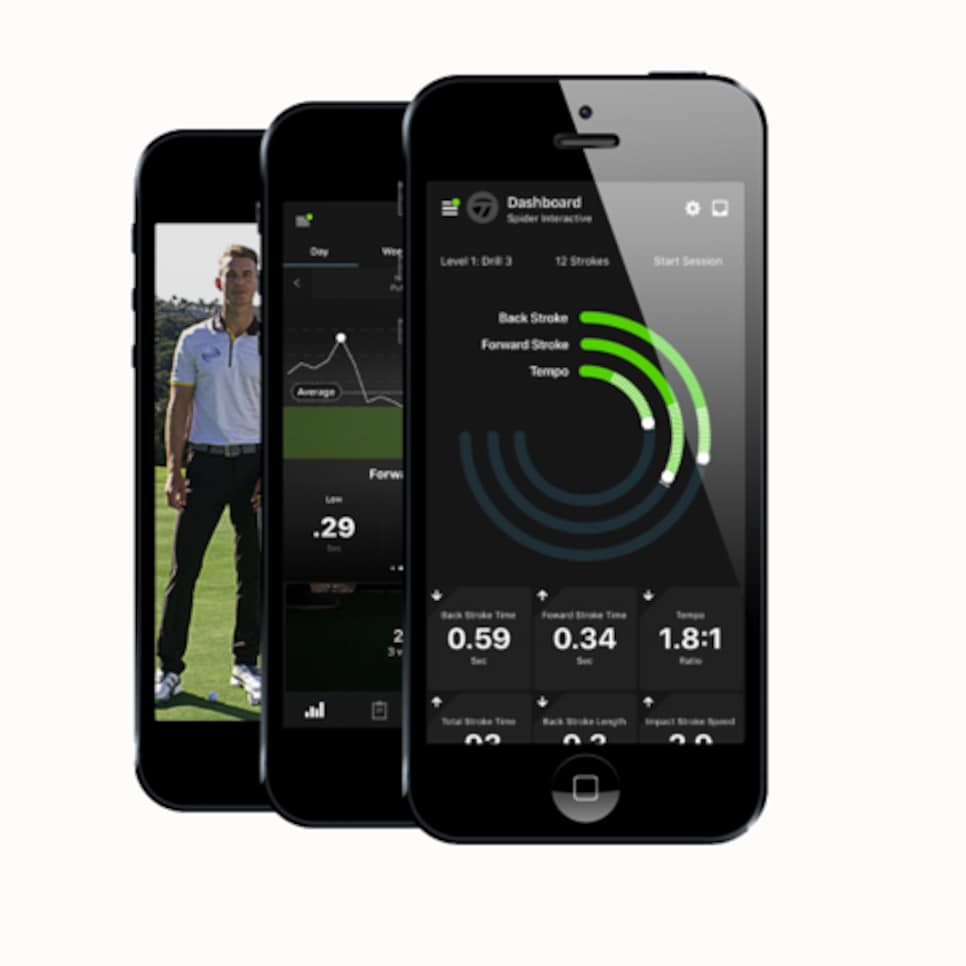 Players who test the smart putter are impressed; Spider Interactive is one of the coolest, easiest-to-use, most informative devices to enter the game, and it makes practice fun. And, you don't have to be a gearhead to appreciate it. The only requisite, really, is a desire to improve. It's worth noting that Blast Motion determined the game's best putters stroke the ball with specific, consistent timing and tempo. The company recommends a 2:1 ratio—the backstroke is 0.60 seconds and the forward stroke is 0.30 seconds—regardless of the length of putt.
Beyond that, the club is the same as before. A stainless-steel frame wraps around the light aluminum body. This weighting scheme boosts head stability so slight mis-hits roll out nearly as far as center strikes. Plus, TaylorMade's milled aluminum "Pure Roll" face insert—grooves angled at 45°—gets putts rolling with topspin almost immediately after impact. Knowing your stroke type is important as well because golfers can select from a face-balanced design (with double bend shaft) or toe-hang version (L-neck hosel). And, finally, the platinum-colored head with single black sightline provides a clear visual cue at address.
The TaylorMade Spider Interactive putter. Let technology work for you.