The Loop
TaylorMade to sell clubs on installment plan, instant upgrades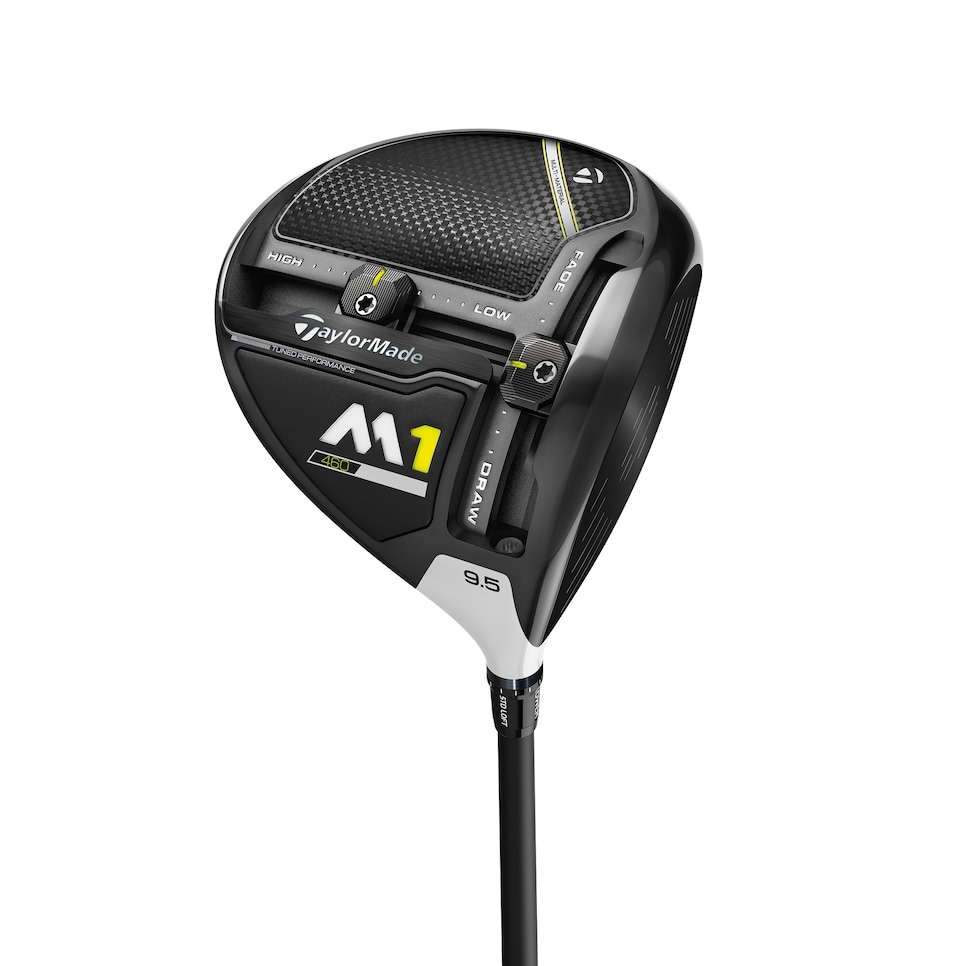 TaylorMade's new The Turn club purchasing program provides a format for golfers to buy the company's latest drivers and irons on a monthly plan rather than make a one-time big-ticket purchase.
But what it really might be doing is tapping into a golfer's desire to experience life as a tour pro, getting access to new clubs the moment they hit the market.
In any case, the program signals a potential paradigm shift in the way golf clubs are purchased. According to John Gonsalves, TaylorMade's vice president of direct to consumer and digital, the Turn by TaylorMade takes a page from the subscription-purchase model typically used in the way consumers buy cell phones.
Here's how it works: After credit approval, a consumer can purchase drivers and irons such as the company's current M1 driver and M2 irons on TaylorMade's e-commerce site through a monthly payment plan on an 18- or 30-month billing cycle. The resulting interest would lead to the $500 M1 driver typically costing about an extra $100.
But it's not merely the idea of buying a driver for a more budget-palatable monthly charge of roughly $33. The Turn is focused, as well, on offering consumers the opportunity to upgrade to a new product after 12 or 24 months. Provided your club is not overly damaged, you would simply return it in exchange for the new model and start a new payment plan.
"Golf is very much an aspirational sport, and people want to be in the latest and greatest, and want to keep up with technology. And we want to be able to facilitate that," Gonsalves said. "Certainly selling prices are up, but sales have been down and to get golfers to continue to keep pace with technology in a way that's affordable and reasonable to the golfer is really a best-case scenario for the golfer and for us."
One downside is that just as in a car-lease deal, the consumer gets no trade-in value for the driver he has if he chooses to return it and upgrade to the latest model. And if he chooses to purchase the original driver for the full installment-plan price, he'll be getting less in trade as a percentage of what he actually paid to purchase the club.
On the upside, at least at the current introductory rate from TaylorMade's financing partner, Klarna, the interest charge is typically less than you might find on a standard credit-card purchase.
The installment-plan program is only available on TaylorMade's e-commerce site, a fact that may not sit well with traditional retailers, who at the moment do not have the option to offer such a program to customers looking to avoid a larger initial purchase price. It also doesn't directly line up with the increased consumer interest in custom fitting.
Said one retailer, "It's bad for us as it would be somewhat of a significant undertaking for us as a small business to independently match their offer. But if it becomes popular, we surely will find a way.
"Ultimately, I hope our customers value a quality custom fitting, greater selection of brands and personal customer service over the lease option. My guess is that most will."
But Gonsalves believes this golfer might be a different market segment, perhaps one who's already been fit once or twice before and one who's a committed TaylorMade customer.
"We firmly believe fitting greatly benefits golfers who take advantage of it," Gonsalves said, "but we also believe there are different kinds of consumers, particularly when it comes to drivers."
Gonsalves pointed to industry research on purchase habits that are moving toward longer replacement cycles. For example, Golf Datatech's recent consumer survey showed the average serious golfer buys a new driver every 4.1 years, longest period the company has recorded. Golf Datatech research also shows that only 4 to 6 percent of serious golfers buy a new driver every year. It may be the result of consumers believing that the latest technology isn't that much of an improvement.
"What we're trying to figure out is how do you combat that perception," Gonsalves said. "We think particularly with the driver, though, there is a set of consumers where it's an emotional thing, to be in the latest and greatest and what's played on tour.
"What we're curious about is can we facilitate that behavior in a way that's different, that allows them to do what they prefer to do, which is to have a new driver in their bag every year because they feel it gives them an advantage."
It's an attitude and a model that clearly works at the tour level, as most if not all of a company's staff players switch to the newest products the minute they get the chance.
"We've talked about the pyramid of influence in golf and how it starts at the tour level," Gonsalves said, "but this program is really a potentially easier way to let consumers be a part of that same cycle, that same kind of influence."
The Turn by TaylorMade is now being offered on 2017 M1 and M2 drivers, M1 and M2 irons and the P770 and P750 irons.