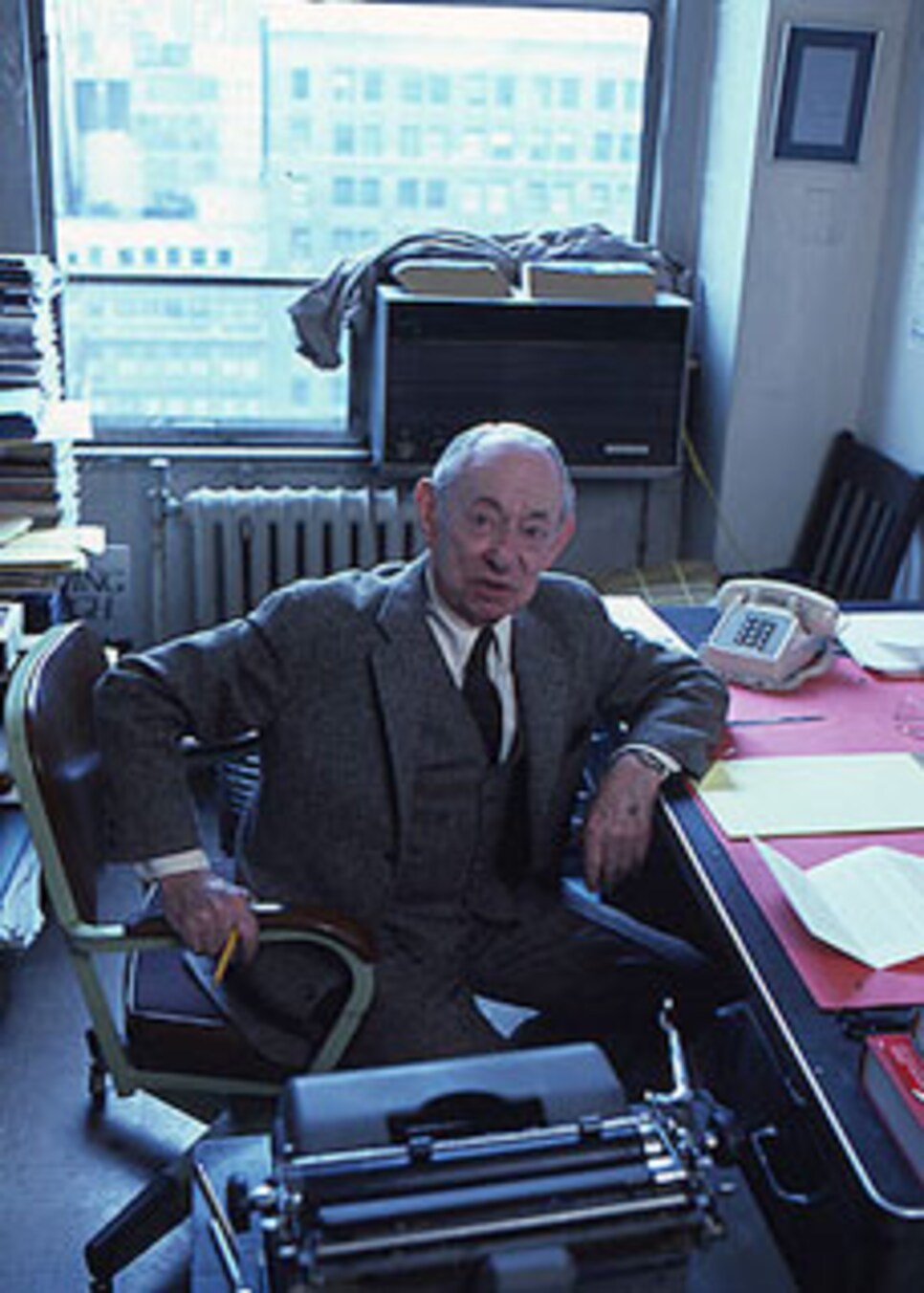 Herbert Warren Wind becomes the second writer in the World Golf Hall of Fame.
The first time I visited the World Golf Hall of Fame in St. Augustine, Fla., I noticed what wasn't there: any recognition of the written word. Except for a typewriter under glass that once belonged to Herbert Warren Wind of The New Yorker, there was no evidence of George Plimpton's truism about sports writing: "The smaller the ball, the better the literature."
Golf has always enjoyed a tradition of great prose, but it wasn't until 2005 that the first pure writer was inducted into the Hall of Fame. Bernard Darwin, golf correspondent for The Times of London, chronicler of Vardon and Ray, and grandson of the naturalist, got the nod 44 years after his death. A second writer, Herb Wind, whose typewriter preceded him, will also be inducted posthumously on Nov. 10.
Herb was the American Darwin. Both went to Cambridge, wore tweed suits on sweltering summer days and wrote a shelf-full of important books. Herb's seminal work was The Story of American Golf, which essentially taught all of us the history of the game in this country. He also co-authored Ben Hogan's Five Lessons, which is the best golf instruction book ever written. Herb joined The New Yorker in 1947 and began work on a profile of the architect Robert Trent Jones; he finished writing it in 1949, and it was published in 1951. This gestation was typical of Herb and The New Yorker.
When he wrote a piece about the 1971 U.S. Open, it's said that he'd start with the separation of the continents, move on to the landing of the Pilgrims at Plymouth Rock, and seamlessly arrive at Trevino and Nicklaus in their playoff at Merion. The golfer set aside a full week to read Herb's take on a major tournament and was never disappointed.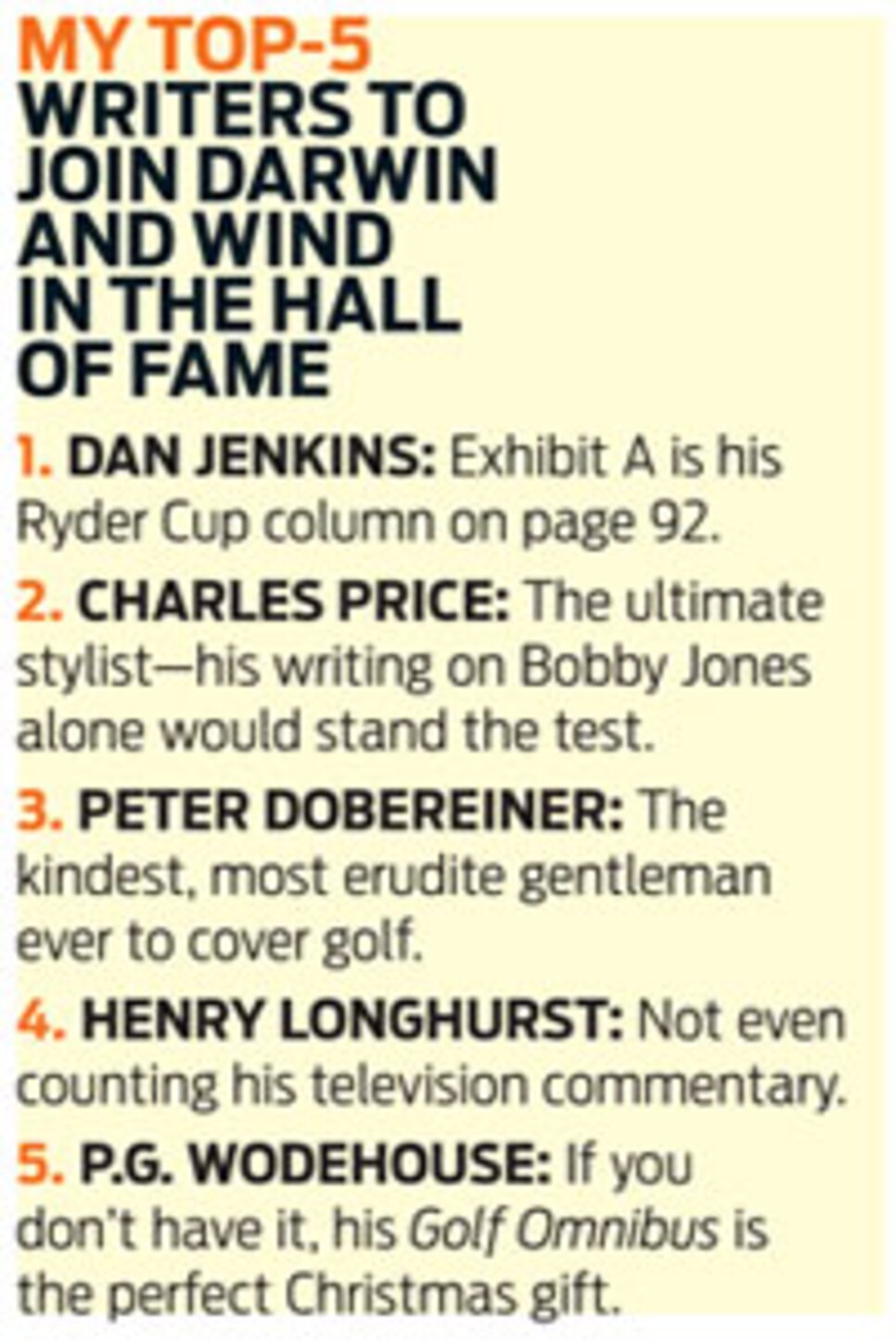 Herb wrote briefly for Sports Illustrated when it launched but found the weekly grind not suited to his leisurely essays. Through the years he authored occasional pieces for Golf Digest (see golfdigest.com/go/herb) and inspired us with his thoughts about golf and editing during long lunches at the Yale Club in New York.
I once took him to dinner at the 21 Club, and then we went to see "Cats" on Broadway, which was an exceedingly un-Herb-like musical. Predictably, he rose from our front-row seats at intermission and announced to me that he'd had enough. Then, pausing and looking to the ceiling as he often did to gather his thoughts, he added: " 'Cats' ... is the PGA West of Broadway." And with that, he was gone.
PGA West's architect, Pete Dye, joins Herb this year along with Bob Charles, Denny Shute, Carol Semple Thompson and Craig Wood as inductees (see Jaime Diaz's column). Next writer up must be the incomparable Dan Jenkins, who in every respect deserves to sit alongside Darwin and Wind. Except Dan is funnier.