Nicholson holds court at home (he buys his range balls in bulk from Lakeside).
When Jack Nicholson invited Golf Digest to his house, we didn't quite believe it. Nicholson is a bit like Ben Hogan, who was once described to me inimitably by Curtis Strange as "a secluse." OK, maybe neither lived the solitary life, but they both hung out only with their friends and deliberately kept away from the press.
Jack doesn't appear on TV or do many magazine interviews. He has posed for just a handful of covers in all his 70 years. And he doesn't play in pro-celebrity tournaments. If you want to see Jack, you've got to buy a movie ticket.
We got to him through a mutual friend, Rudy Durand, who is a producer, director and all-around Hollywood rainmaker. He's also one of the guys Jack likes to hang with at Lakeside and Bel-Air.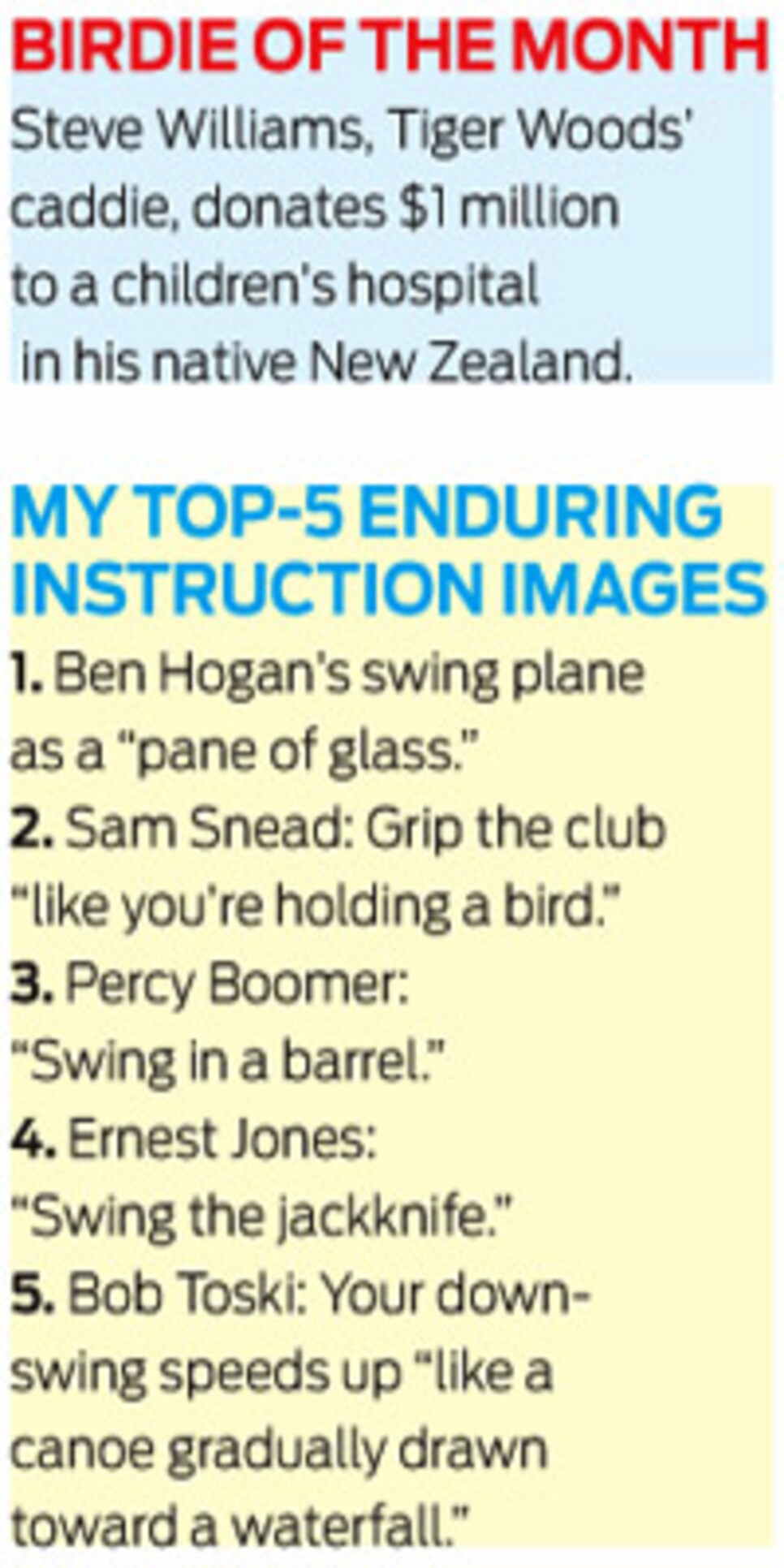 Kevin Cook had been researching Jack the Golfer for months, talking to people who know his game, but never to the man himself. One day the phone rang, and it was Jack, who talked and talked and ended by inviting us home to take pictures and finish the conversation.
According to Rudy, this was unprecedented. Golf Digest spent about eight hours over two days at Jack's Beverly Hills property. "He could not have been more open and honest," says Senior Editor Craig Bestrom, who oversaw the Nicholson Q&A and our Hollywood Top 100 ranking. "His first words to me in his carport were: 'I want to talk to you about this story. It needs to be a little bit funny, because I'm not a serious golfer the way Jack Nicklaus and Tiger are. I love golf, but I play it a little differently than they do.'"
Of course, that was a surprise. Now sporting a 12.5 Handicap Index, Nicholson plays by his own rules: No double bogeys on the first six holes. Collect on bets; never pay off. Under pressure, cheat. And--maybe the one rule he shares with the senior Hogan--any green hit in regulation cannot be three-putted. (There's also a tribute to Hogan in this issue, by the way, celebrating the 50th anniversary of the most famous image in golf instruction--the pane of glass. Check out Jack's own pane-of-glass story.)
The award-winning photographer Nigel Parry shot Nicholson on his deck hitting balls into the canyon behind his house. Jack would strike a crazy-eyed pose from "Cuckoo's Nest" or "The Shining" and say, "That's the shot. Why are we taking any more? You guys are a bunch of amateurs."
Next to Jack, we're all a bunch of amateurs.