News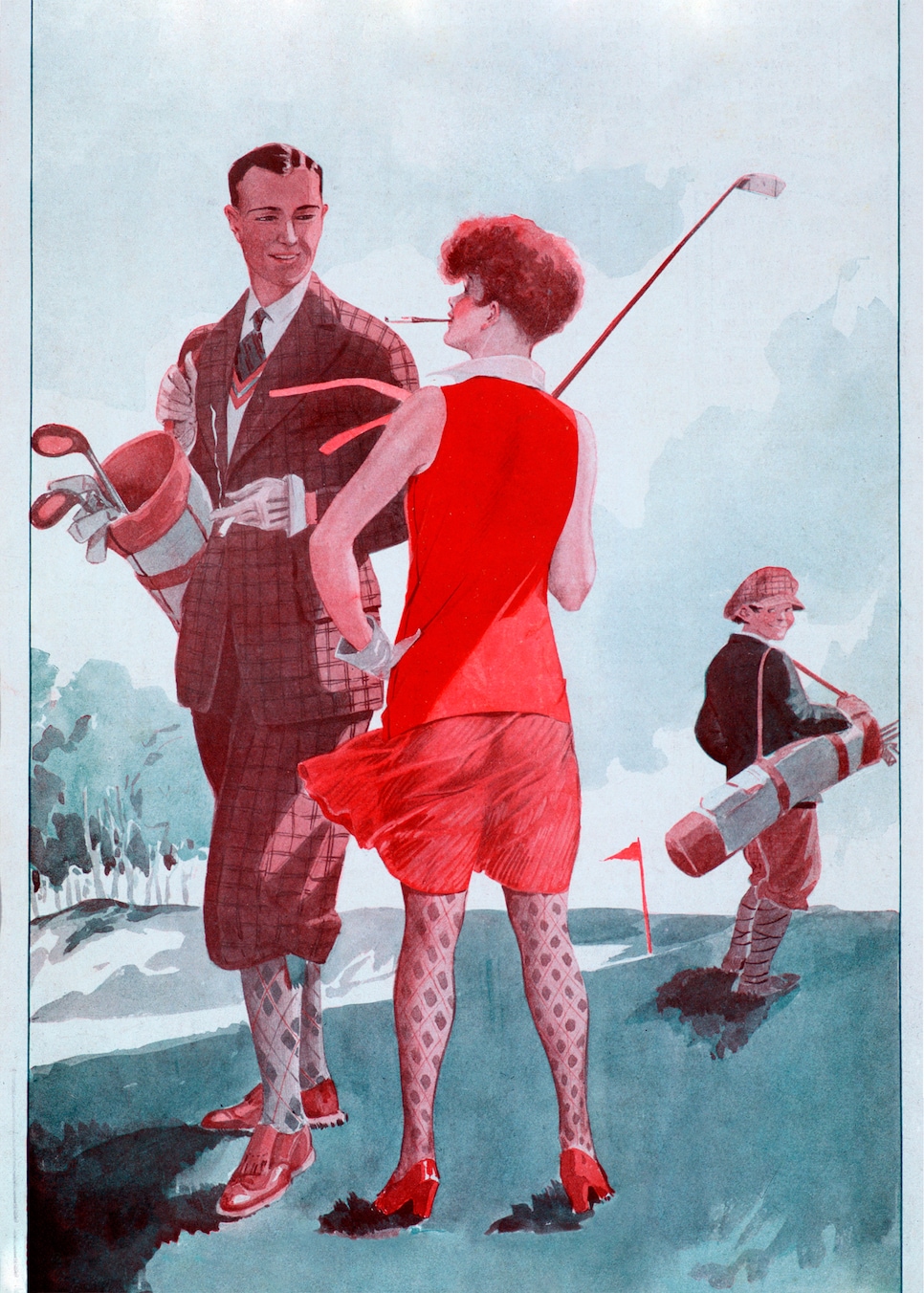 Sarah Fabian-Baddiel/Heritage Images/Getty Images
From my parents' old house, high above the White Cliffs of Dover, you could look out across the English Channel on sunny days and see the outline of the French coast. I used to imagine that somewhere beyond the horizon there was a French version of me, a bon viveur enjoying better weather, better clothes, better friends: chic, debonair, nonchalant, hanging out in cafés and brasseries, quaffing aperitifs, maybe Champagne, living with elan and panache; living une vie en rose. This alternate life could be glimpsed on family motoring holidays in the Loire Valley or the Dordogne, or cycling through France one summer en route to Madrid, or selling drinks on the topless beaches of Saint-Tropez another summer, or on weekends in Paris ("It's all so French," a visitor said recently. "I think they've overdone it.")
The British have tended to have a superiority complex toward their continental neighbors, but perhaps that masks a degree of envy, too. There's an Internet meme based on European national stereotypes: "Heaven is where the police are British, the lovers French, the mechanics German, the chefs Italian, and it's all organized by the Swiss. Hell is where the police are German, the lovers Swiss, the mechanics French, the chefs British, and it's all organized by the Italians." Of course such characterizations are clichés, but nevertheless, it's hard to walk the streets of Paris in April and not feel a frisson; a certain je ne sais quoi. There's a reason France is consistently the most visited nation on earth with 89-million-plus international arrivals a year. People come for the food, the arts, the chateâux, the beaches. But perhaps what they come most for is the joie de vivre. For love.
Only in France would someone design a golf course as an homage to a woman's body. Viewed from the air, Robert Berthet's Macon La Salle Golf Club in Burgundy, opened in 1990, is a riot of curvaceous mounds, contours and strategically positioned hazards that depict the body parts of a woman called Nicole, Berthet's muse. Many who play the par-4 11th, for instance, succumb to a gaping triangular bunker in the corner of the dogleg. After accusations of sexism, a "male" hole was added to La Salle's nine-hole course: a par 3 with a distinctively shaped tee and green, measuring 180 yards, though male members of the club are prone to exaggerate the length.
France has a long golf history. The oldest course on the European continent, dating from 1856, is in Pau, in the French Pyrenees, and the first non-Brit to win the Open Championship was Frenchman Arnaud Massy. Massy moved to Scotland in 1902 to follow his dream. He abandoned his left-handed clubs and started from scratch right-handed, working on his game at North Berwick. He married a local lass and settled down. And in 1907, he won the Open.
In the ensuing 111 years, France's haul of men's major-championship titles has remained unchanged: one. Some have come close, most notably Jean Van de Velde, who led the 1999 Open at Carnoustie by three with one hole to go. If you look up "debacle" in the dictionary, you might see an image of Van de Velde standing in the Barry Burn on Carnoustie's final hole, trousers rolled up like Monsieur Hulot on holiday.
Van de Velde became the first French Ryder Cup player that fall; there will be none in this year's encounter.
The best French player right now is Alexander Levy, ranked 63rd. In 2014, Victor Dubuisson played in the Ryder Cup and rose to 17th in the world. Dubuisson is the enfant terrible of French golf with a mysterious past—he claims to have left school "at 10 or 12" and raised himself. When he played in the French Open at his peak, he banned journalists from his pre-event press conference and invited 22 local school children into the interview room instead. Dubuisson is currently ranked 174th in the world.
"The French players are lazy," says one French golf insider. "They live like playboys."
But maybe it's not laziness. It takes a certain blinkered lack of imagination to be the best—spending your formative years and most of the subsequent ones standing in a field hitting golf balls. French culture is built on a tremendous appetite for all the earthly delights. (The Sun King Louis XIV, who reigned for 72 years and who built the opulent Palace of Versailles, was said to have a 20-to-30-course supper every night; his autopsy revealed a stomach twice the normal human size.) There are 450 kinds of French cheese. For France's best golfers, perhaps there is more to life than golf. They might want to win a major, but more pressing might be winning endorsements from the most stylish clothing company, winning at the poker tables in Monte Carlo, winning the heart of Miss Côte d'Azur. In France you work to live, not the other way round. This is enshrined in law with a statutory 35-hour work week.
The absence of a French champion is also because historically golf in France has been an elitist, bourgeois pursuit. Some hope that the Ryder Cup will spark a golfing renaissance. But it will probably be largely met with a Gallic shrug.
My imagined French twin won't be watching. He and his clique don't care about golf. They're still buzzing from France's stirring victory in the football World Cup in July.
Au revoir, Massy; bonjour, Mbappé.