News
Suzy Whaley qualifies for inaugural U.S. Senior Women's Open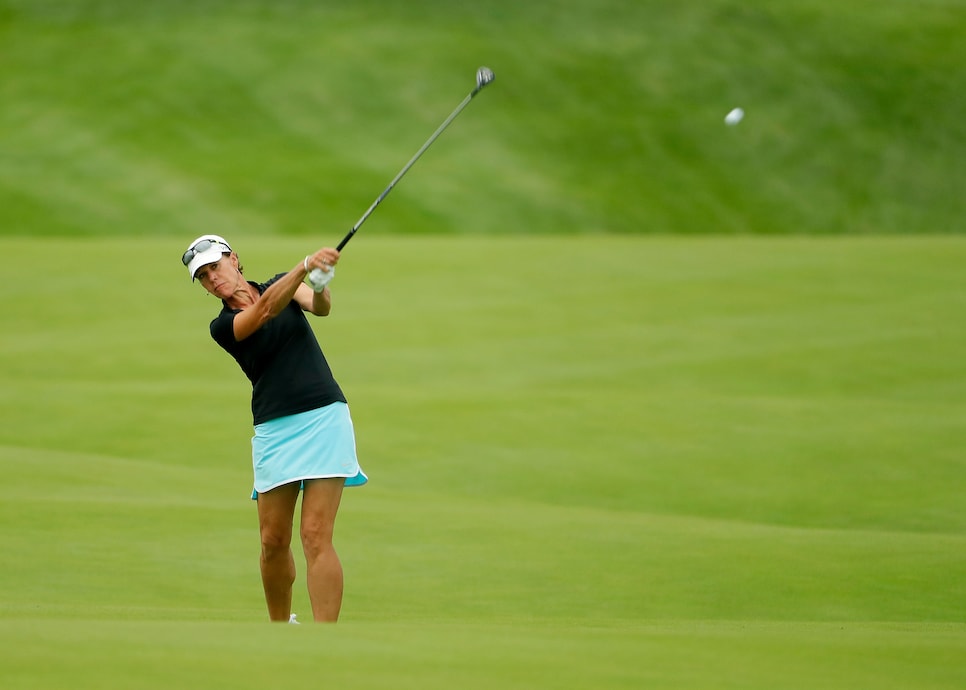 Suzy Whaley is used to "firsts." In 2003, she was the first woman in 58 years to qualify and play in a PGA Tour event. Later this year, she will become the first female president of the PGA of America. And last week, she qualified to compete in the first U.S. Senior Women's Open Championship after shooting a 73 in qualifying at The Olympic Club in San Francisco.
Whaley was one of three woman to qualify out of the San Francisco location. The new USGA championship will be held July 12-15 at Chicago Golf Club in Wheaton, Ill.
"It's happening at this spectacular venue," Whaley told Golf Digest. "It's such an honor to be part of an inaugural anything. To be able to participate in this event means so much to us in the field."
Whaley said she's excited to compete against women she had faced earlier in her career and others whom she has idolized. With the creation of the championship, Whaley believes it serves as a moment to appreciate how far women's golf has come and to show that women don't have to stop competing just because they've become older. It taps into a larger mindset she has pursued as part of the PGA of America's hierarchy.
"We want more women playing the game for a lifetime," Whaley says. "I want all women who want to play golf to feel invited and to feel welcome."
Whaley hopes the event can lead to more progress for the women's game and that her participation can help fuel that.
"I'd like to see more women's golf on network TV and the golf purses increase," says Whaley, appreciative of KPMG helping accomplish this with the KPMG Women's PGA Championship. "I want to see these women showcased for their talent and skills and the role models that they are around the world. … Young girls can see themselves as elite athletes or as women in positions of authority. Golf has the opportunity to provide that empowerment and that opportunity."
It's Whaley's day job to think about golf on this macro-level, who still instructs at her golf school in Cromwell, Conn. But in Chicago in July, she'll have to hone in her focus and think about her own game. She says she plays whenever she gets the time, and competes a bit in her local section. But playing in a major championship is a bigger task than what she has recently been competing in.
"The privilege of playing and the honor of being part of this field, I'll cherish that regardless of performance. But I want to be playing on Sunday. Sure, I'll be nervous," Whaley says. "But I always tell my students if you're not a little nervous, you don't have a chance to play your best.