The Loop
Supermodel Nina Agdal's golf swing is coming along just fine
Nina Agdal is one of a number of high-profile models who has recently shown an interest in golf, and she hasn't even tried to sugarcoat it. Here's a clip she posted earlier this summer of her various petulant displays after a poor shot.
Alas, the game hasn't brought her solely frustration. Agdal also posted this video on Monday that showed her game has made some legitimate progress.
Not bad, right? Let's break it down.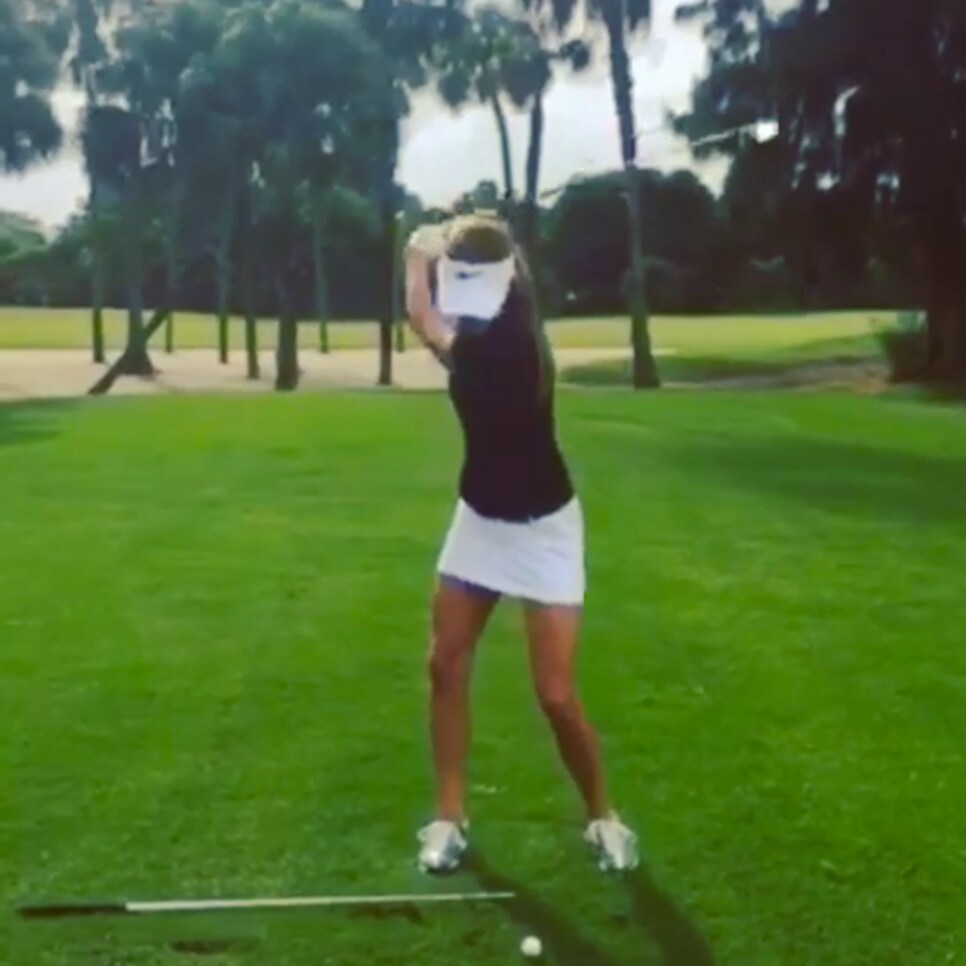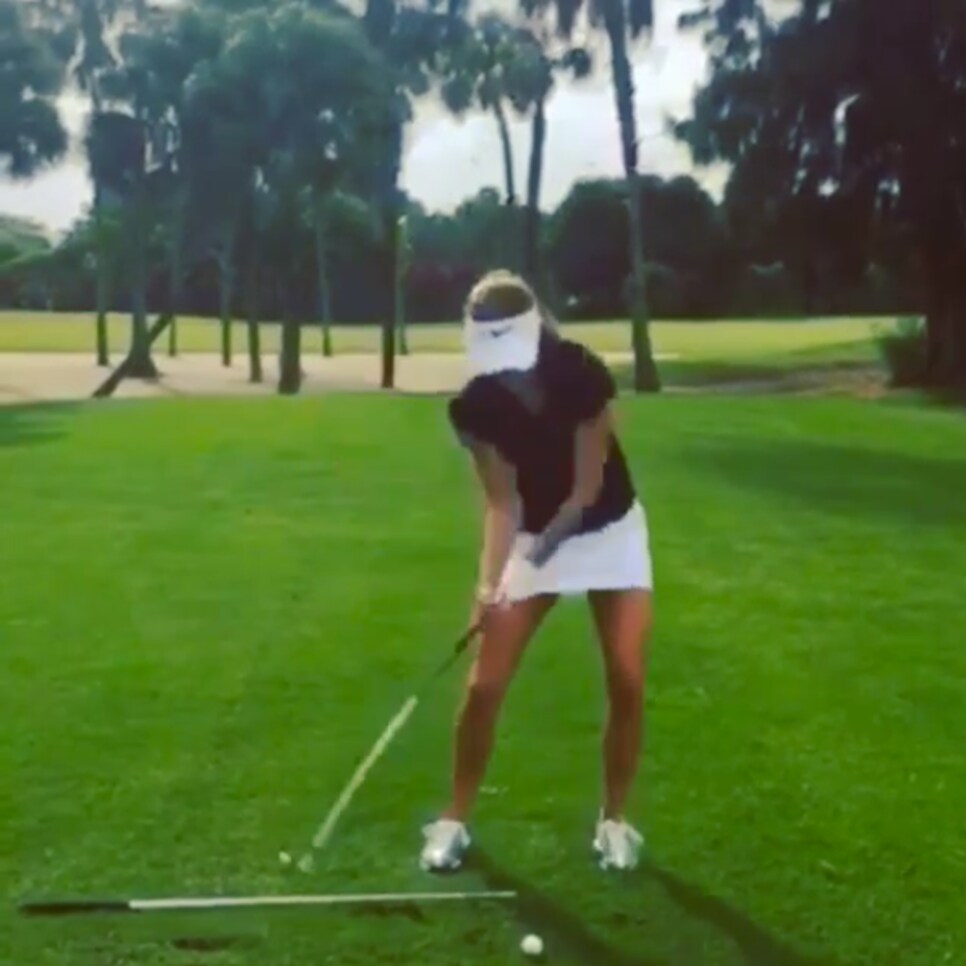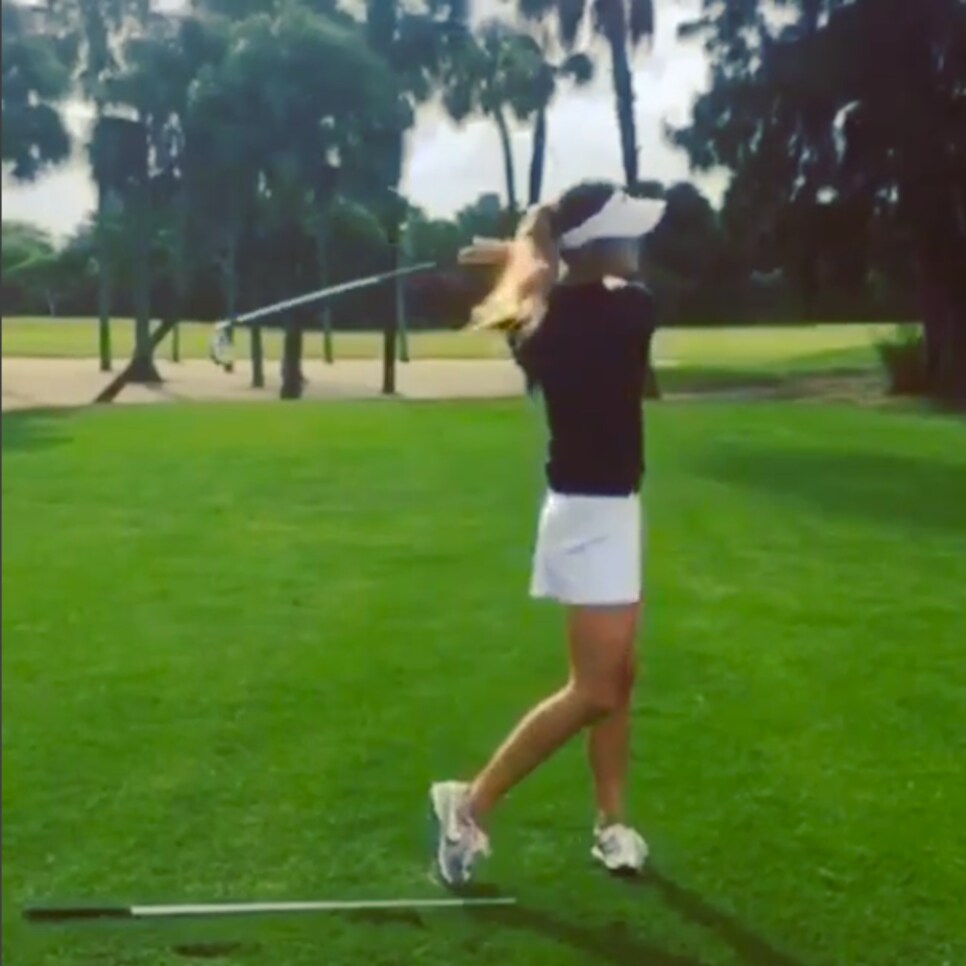 Solid finish, and we love that she's now enough of a golf geek to be using an alignment aid. Next up, the Swing Shirt!